Behind the cover: more than 400 000 infected Android apps have been found
If you own an Android device, prepare for the bad news. The users of this operating system should exercise their caution again as new DressCode malware has been detected in more than 400 000 applications. It might have disguised in the game, fashion, shopping, or under other functional programs. The main problem is that this virus spreads in popular and trusted online markets. Therefore, it resulted in more than 500 000 users downloading the malware.
Trojanized Android applications are not a novelty. Speaking of Google App store, its administrators get enough trouble regularly eliminating corrupted applications. A few weeks ago the store has been compromised by CallJam malware which bombarded the users with various ads. Luckily, the admins were quick to eliminate the threat. It seems that the cyber criminals decided to come up with the second wave of cyber attacks. Now the hackers introduced DressCode malware. It has been disguised under ordinary applications. IT experts have detected that Mod GTA 5 for Minecraft PE has been one of the multiple infected programs. Unfortunately, several thousand members of the virtual community downloaded the application without being aware of the menace. In this case, the malware is not a mere advertising application cramming the device with pop-ups.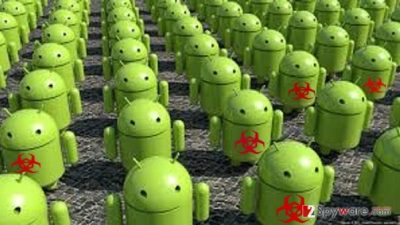 DressCode virus sends the signal to its command and control servers using a Transmission Control Protocol socket. When hackers receive the response from the server, they are granted the access to the corrupted device. It means that they can monitor your phone or tablet remotely and check your browsing activities. They also can infect other devices which are connected to the same network. Moreover, the main danger is that they can access your confidential information, such as login passwords to banking account. The virus is regarded as especially destructive and dangerous for its detection. In other words, since the malware itself comprises only a small amount of the entire application size, not all anti-virus programs might succeed in locating it.
How can I escape this threat? That's the question all users of the Internet are interested in. While Android devices differ from usual computers not only in technical characteristics but cyber security as well, a reliable security application is a must. Major companies offer the mobile versions of well-known anti-spyware programs. You can pick the one which meets your requirements fully. In addition, be cautious when downloading applications even from Google App Store. You cannot be 100% guaranteed that you downloaded a secure app. Other user reviews and comments might be of vital significance as well.
About the author