Beware of Mother's Day scams 2018
Millions of people lose money or personal information for Mother's Day scams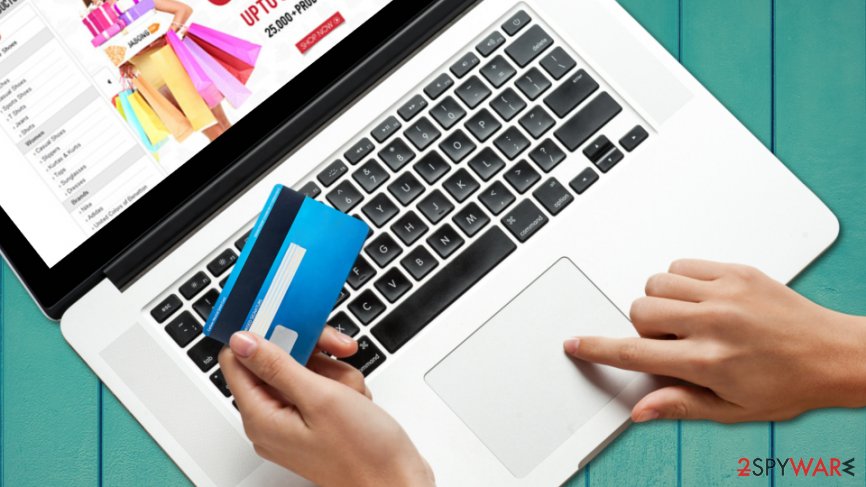 Mother's Day is celebrated all over the world yearly, and every caring daughter or son tries to show their love by gifting a present to their beloved mothers. In the modern world, many people are looking for gifts online to save time and money. However, criminals have already prepared numerous Mother's Day scams which can ruin a beautiful celebration.
Every year, millions of people fall victims of online fraud. The UK's BRC Annual crime survey[1] concluded that 53% of fraud committed in 2016 was virtual. Considering Britons spent around £1.4 billion on presents yearly, a whopping £100m is stolen by cybercriminals. This number is expected to increase as we progress through 2018.
As another holiday is just around the corner, security specialists remind about the necessity to be extra careful when shopping for a special gift for your mother. Unfortunately, it's quite easy to get tricked by incredibly tempting Mother's Day offer which randomly pops on the screen or arrives in your inbox.
However, if you are looking for a last-minute present, you should not rush clicking ads or open special offers received in the email. Crooks are ready to snatch personal information[2] or money as soon as you let your guard down.
Recognize and avoid Mother's Day scams
Cybercriminals use various tactics to extort personal data or money out of victims. However, security specialists have prepared tips that can help to recognize fake shopping offers or gift vouchers online.
Watch out for promotional emails. Your inbox might be flooded with deals for Mother's day. Some of them might be genuine and come from official retailers (if you signed up for them!). However, others might be a scam.

If you received a spam email with "too good to be true" discount or offer, look for warning signs[3] before clicking or opening the content. Check sender's email address, search for spelling or grammar mistakes, etc.

Be careful with vouchers seen on third-party sites. Scammers often post fake vouchers on social media and bogus websites. The problem is that crooks can easily manipulate the looks of the website, coupon or voucher by using logos, colors, etc. of those used by genuine retailers.

To make sure that the e-voucher is legitimate, you should always purchase them from the official retailer's website or double-check the credibility of the third-party coupon provider. You can contact the retailer and verify the validity of the offer before making a purchase.

Use only protected Wi-Fi networks for online shopping. Make sure your WiFi network is protected by a password which is not easy to guess (no, "password" or "qwerty" is not a secure password). This way, you prevent attackers from accessing your network and personal devices.

Additionally, you should never use public Wi-Fi which can be easily hacked. Therefore, attackers can get access to your banking information.

Monitor money transactions. If you encounter an offer and decide to proceed with it, check your bank account and make sure everything is as it should be. Additionally, you can also avoid suspicious charges coming from unknown sources. If you notice any of these occurring – immediately contact your bank and stop all the payments.
Ensure your computer is protected with a robust anti-malware software and keep it up to date.
Mother's Day scams are spread on Facebook too
The world's largest social network is definitely in the target eye of the cybercriminals. Several Mother's Day Facebook scams were spotted spreading just before the celebration.
Bed Bath & Beyond Inc, an American chain of domestic merchandise, recently issued a warning[4] about the Facebook scam,[5] which promised a $75 coupon to spend on purchases in the store. The retailer apologized for the inconvenience caused by this act.
A similar fraud was noted by Better Business Bureau offering $50 coupons for Lowe's for Mother's Day. It has been later announced to be fake; however many Facebook users already fell for this Mother's Day scam.
Although every effort is made by Facebook and top retailers to remove these fake coupons and deals out of circulation, many people still fall victims. Thus, Facebook and other social media users should be aware of the occurring scams to be able to protect themselves this Mother's Day.
About the author
References