British Airways data breach includes credit-card numbers
British Airways data breach included 380,000 credit-card numbers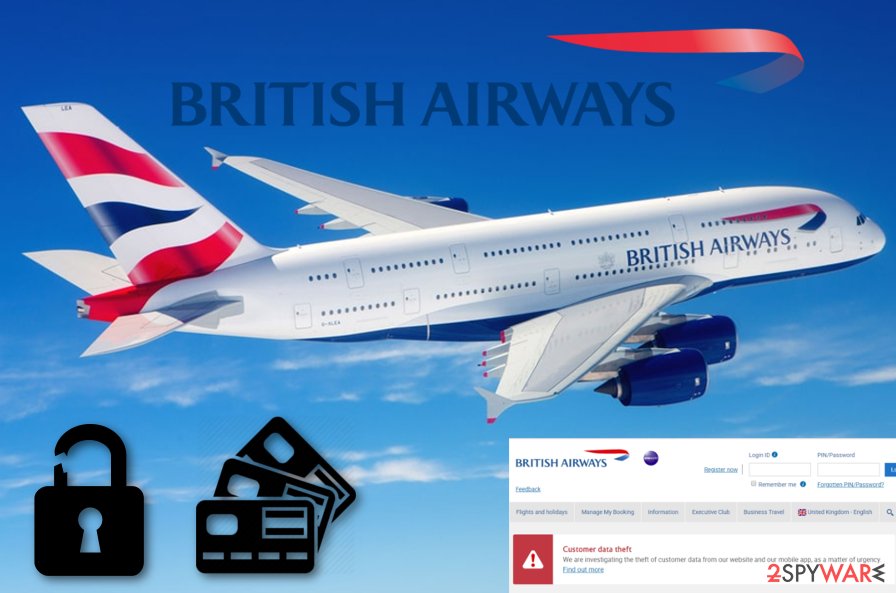 According to the latest reports, British Airways[1] customers faced a big data breach between 21 August and 5 September. The airline company confirmed that personal information, which includes up to 380,000 credit-card numbers[2] and other sensitive details, was exposed while users were booking flights on the company's original website ba.com. Unfortunately, the data breach took some time – hackers were taking over the personal information[3] for about two weeks.
British Airways stated about the hack last Thursday:
From 22:58 BST August 21 2018 until 21:45 BST September 5 2018 inclusive, the personal and financial details of customers making or changing bookings on our website and app were compromised.
According to the famous company, the good news is that the criminals did not steal any information related to passports or travel details:
The stolen data did not include travel or passport details, – said British Airways.
Who is guilty hasn't been found yet
There are lots of different versions about who is responsible for this enormous data breach. Ones say that a third-party has reported about the unusual activity, others say that is was more of theft of someone who had access to such sensitive information rather than simple data leakage.
Having in mind the fact that the guilty one hasn't been found yet, British Airways informed the police and Information Commissioner about the hack. Sadly, there are very low chances to discover the hacker which is responsible for this type of data breach. However, let's hope for the best.
Users are encouraged to continue their check-ins via Ba.com 
British Airways have guaranteed that the website is working normally again and the passengers can continue their check-ins and booking flights safely as the data breach has already been stopped. The company has also apologized to its customers for this big incident[4]:
We are deeply sorry for the disruption that this criminal activity has caused. We take the protection of our customers' data very seriously.
For those who were affected, British Airways gave specific recommendations:
If you believe you have been affected by this incident, then please contact your bank or credit card provider and follow their recommended advice.
Moreover, the company also offered a compensation for those who were affected by the data breach:
Every customer affected will be fully reimbursed and we will pay for a credit checking service.
Data breaches – a common occurrence worldwide
Sadly, data breaches are a very common occurrence nowadays. This time criminals managed to target one of the biggest and most popular air companies in the world. We all remember about the Air Canada data theft[5] which also included various sensitive information and was announced worldwide. This data breach also was a huge one and affected around 20,000 customers who used Air Canada's mobile app which was hacked recently.
Data exposure can happen even to those who take care of their data very cautiously. Even widely known airline companies often experience various data breaches which affect thousands or even millions of their customers. However, if you want to lower the risk of information theft, you should take care of your internet account passwords. Make sure you create strong ones which involve some symbols. Moreover, do not provide personal information to untrusted sites.
About the author
References