Can Malwarebytes 3.0 actually replace your antivirus?
American Internet security company Malwarebytes decided to please their customers with a new version of their anti-malware software this holiday season. Malwarebytes 3.0[1], which software engineers were building throughout 2016, reportedly provides a mixture of anti-malware, anti-exploit[2], anti-ransomware, website protection and remediation technologies. The full version of the program sells at $39.99 per one computer per year, but existing users who already have Malwarebytes subscription or a lifetime license of Anti-Malware software will not have to pay more when upgrading to Malwarebytes 3.0. We must point out that although the security company claims to be offering free cyber security and anti-malware software, the free version of Malwarebytes 3.0 can only detect and remove existing threats from the computer, but not protect it from them. However, users can try 14-day trial version that provides the full set of features. The company also praises the product by saying that it scans the computer four times faster than its previous versions and that it can be used alongside another third-party security software[3].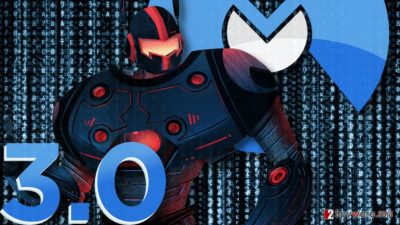 In general, Malwarebytes claims that this product can replace traditional antivirus software[4]. However, in the past company used to state that no tool can catch everything, which is why experts recommend a layered approach. It is a well-known fact that all-in-one products typically can't handle all sorts of problems perfectly, and although do-everything products seem very useful, they frequently disappoint users. In 2015, the discussed company did admit that it is better to use a traditional antivirus together with the anti-malware program. However, seems that the organization is trying to fulfill customers needs and create a super-product that can do everything. All we can say is that the software is very new, there is still a lot of room for improvement, and only time can show whether Malwarebytes 3.0 is worthy of praise. Currently, there are some complaints online from users of the Malwarebytes 2.x versions, which say that they experience issues when trying to upgrade to the third version, activate the program, or use it along with a different security suite. If you have another security software but you wish to try Malwarebytes 3, we suggest you wait a while until the majority of bugs gets fixed. Besides, there aren't too many reviews of this product online yet, so if you're a not an IT expert, it can be hard to evaluate the program without reading some professional reviews of it.
About the author
References