Dark web moderator sentenced to 11 years in prison
Moderator of AlphaBay dark web marketplace sentenced to 11 years in prison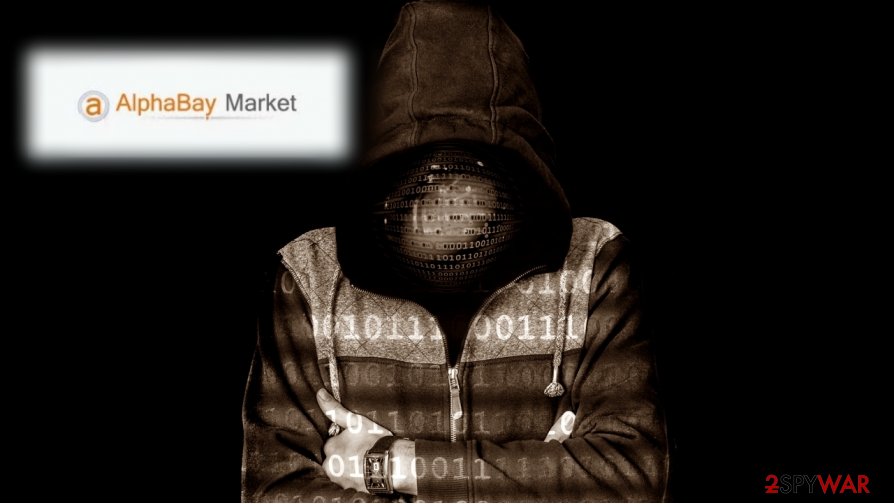 Another person involved in the dark web marketplace is going to jail. According to the US Department of Justice,[1] 25-year-old Connor Herrell from Corolado was sentenced to 11 years in prison for working as a moderator in the dark web marketplace AlphaBay.
According to court documents,[2] Connor Herrell has been a moderator and scam watcher for more than a year, between May 2016 and July 2017. He was known by the nicknames "Penissmith" and "Botah." At the time, AlphaBay was the world's largest online drug marketplace. 
U.S. Attorney McGregor W. Scott proudly said:[1]
This sentence serves as further proof that criminals cannot hide behind technology to break the law. Operating behind the veil of the darknet may seem to offer shelter from criminal investigations, but people should think twice before ordering or selling drugs online—you will be caught.
Dar web moderator's identity was found in an unencrypted laptop of AlphaBay founder
During the time when Herrell was a moderator, he settled disputes between vendors and purchasers. And by serving as a scam watcher he kept an eye out for scams and monitored users' attempts to defraud each other.
He managed to solve more than 20,000 disputes between AlphaBay vendors and buyers. For his participation, Herrell, known as "Penissmith" and "Botah," was paid in Bitcoin. But all steps Herrell took to preserve his anonymity weren't enough to protect him. 
Dark web marketplace members' identities were found in an unencrypted laptop of Alexandre Cazes – AlphaBay founder. The Royal Thai Police, the DEA, and the FBI executed an arrest warrant for Cazes and his laptop was found at his residence in Bangkok. Cazes' case was dismissed after he died in his cell in Thailand. Meanwhile, Herrell pleaded guilty and faced up to 20 years in prison.
Authorities seized the biggest illegal marketplace
The FBI, DEA, Europol, and several local authorities from different countries made a massive sting operation to secretly took over control of AlphaBay and Hansa.[3] Herrell's case is the latest one AlphaBay-related case to come to close after authorities seized[4] what was once the dark web's biggest marketplace for drugs, guns, and stolen identities and financial data back in 2017.[5]  Interpol explained:[3]
There were over 250,000 listings for illegal drugs and toxic chemicals on AlphaBay, and over 100,000 listings for stolen and fraudulent identification documents and access devices, counterfeit goods, malware, and other computer hacking tools, firearms, and fraudulent services.
According to Wired,[6] AlphaBay earned between $600,000 and $800,000 a day in revenue before it was seized. After its takedown, individuals running the marketplace was arrested together with vendors who were selling illicit goods on the dark web. After the massive blow to dark web activities, EU Commissioner for the Security Union Julian King said:[3]
This latest success demonstrates not just the growing threat posed by increasingly sophisticated criminal enterprises exploiting the largely unregulated space occupied by the internet but also the vital role of international cooperation among law enforcers, the private sector, national authorities and international organisations in making all of us safer from global, borderless menaces.
This case should be a lesson to all dark web members that even the biggest illegal marketplaces can be taken down. 
About the author
References