LabCorp data breach: Millions of patients are at risk
LabCorp starts an internal investigation due to the potential data breach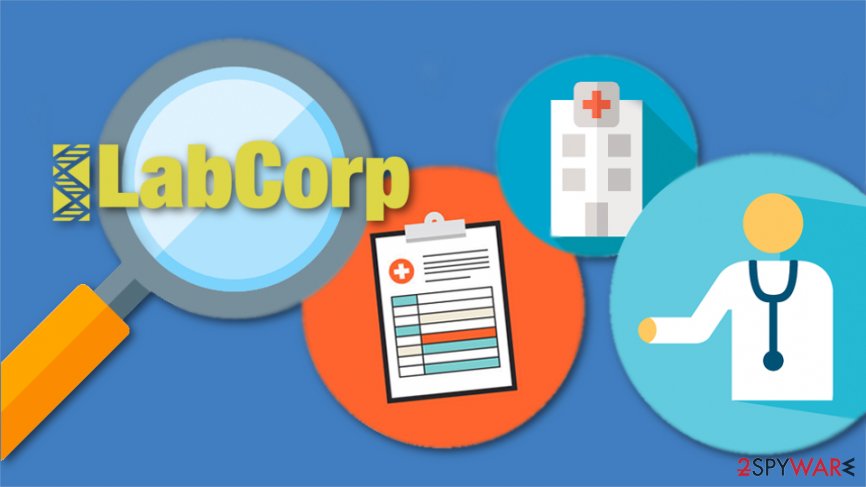 Representatives at LabCorp, one of the most prominent blood testing laboratories in the US, confirms that they have started an internal investigation as the company might have encountered a data breach[1]. As a result, the healthcare records of millions of people might be in danger.
Medical diagnosis company identified suspicious activity on its network on July 14 and immediately contacted the related authorities[2]. Currently, there is no evidence that the private data would be transferred or misused in any way[3]. However, a considerable number of LabCorp customers may be at risk. 
The suspicious activity has been detected only on LabCorp Diagnostics systems. There is no indication that it affected systems used by Covance Drug Development. At this time, there is no evidence of unauthorized transfer or misuse of data. LabCorp has notified the relevant authorities of the suspicious activity and will cooperate in any investigation.
Customer access might be disrupted as the clinical laboratories company shuts down its IT system
LabCorp has shut down parts of its IT system to avoid further damage. The company refuses to comment on which information has been breached. Although, it indicates that they are currently working to restore the functioning of their services[4]. 
This temporarily affected test processing and customer access to test results on or over the weekend. Work has been ongoing to restore full system functionality as quickly as possible, testing operations have substantially resumed today, and we anticipate that additional systems and functions will be restored through the next several days.
Even though IT specialist are doing their best to fix the damage, some people might experience delays during the restoring process[5]. Likewise, customer access may be disrupted as some parts of LabCorp's IT system are shut down and prepared for investigation.
LabCorp data breach might have dangerous consequences
Healthcare industry is a widely beloved field of cyber attacks. Usually, it is targeted because almost all information is monitored with the help of technical devices. Large-scale firms cannot shut down due to network hacks. Thus, criminals might gain financial profits or other benefits from highly sensitive data. 
LabCorp hack might be more dangerous than it seems — the company has numerous networks all across the United States which are linked to physicians offices, other clinical testing firms, and hospitals. Therefore, the breached data might have a much higher value than it is primarily estimated. 
Don't forget that ransomware has been actively infecting simple users as well. If infected, save your computer by performing given steps at first. Additionally, you should delete infected files and only then opt for the data recovery stage: 
About the author
References