Microsoft's "offensive language" ban to show up on May 1st
Microsoft presents "offensive language" term to ban users from their services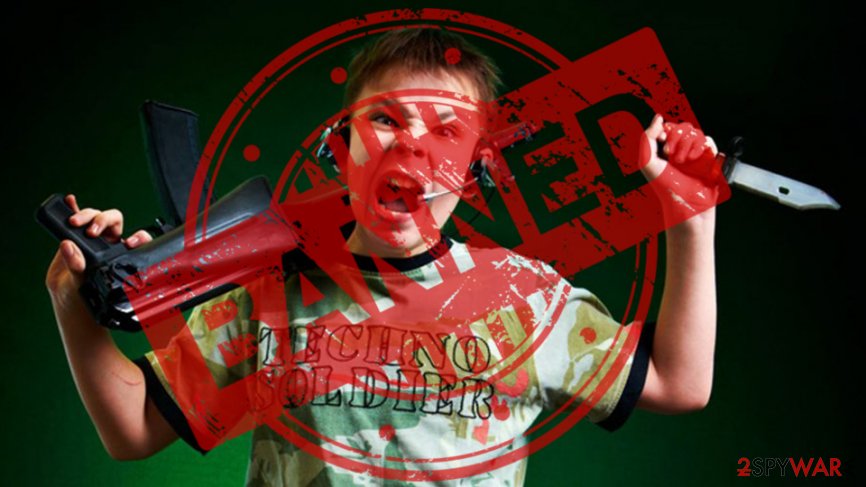 Microsoft announced that it is updating its terms of service on 1st of May 2018.[1] According to new rules, individuals who break conditions by using "offensive language" or sharing "inappropriate content" on Xbox Live,[2] Skype and other Microsoft services can expect suspensions, bans or even digital property loss.
The official policy sounds pretty straightforward:
Don't publicly display or use the Services to share inappropriate content or material (involving, for example, nudity, bestiality, pornography, offensive language, graphic violence, or criminal activity).
However, it does not take a long time to realize that these terms might be entirely subjective, especially when it comes to offensive language. Microsoft does not define the meaning of the inappropriate expression, so we can only speculate how much offensive can one be.
The gaming community is often known for its trash-talking online. In this case, if a short-tempered person decides to call somebody a mean name, not only he/she will lose the Xbox Live account and Xbox Live Gold[3] benefits. All the funds deposited will be gone as well.
Concerned users, including civil rights activist Jonathan Corbett, find the statement about the violence quite hypocritical, as Microsoft itself released several violent game series, including Gears of War and Dead Rising. He noted:
And are we no longer allowed to shoot people in Call of Duty? Animated violence doesn't really get any more "graphic" than this Microsoft-approved video game offers.
Additionally, it is not a secret that many couples or even strangers share consensual intimate content on Skype. After the latest changes, all individuals sharing their personal thoughts can be banned from Microsoft services for terms of service violations.
Privacy and other concerns
Microsoft is aware of the fact that its new terms might be controversial, so the company rushed to explain that they are not going to live-monitor its users. However, in a case of the "alleged violation," it can access any type of data that was shared or stored.
The right to investigate the person of concern was the part of previous terms and conditions. So, all the stuff about bestiality, pornography, etc. was already there. However, what was changed is the extent of what creates a policy violation, mainly the "offensive language" clause.
A lot of users who have never been concerned about such violations might not be so sure anymore, as they might not be behaving according to the strict Microsoft rule which is only known to the computing giant itself.
It means that the employee might be in charge whether or not the person is behaving appropriately. And again, this can be pretty subjective matter. Modern-day consumers might be at risk of losing their digital property without having any guarantees whatsoever.
SESTA Act might be affecting multiple organizations
Stop Enabling Sex Trafficking Act[4] (SESTA) was passed by US Congress last week and many users speculate that Microsoft's change of terms is closely related to this bill. It announced the increased censorship on the Internet in order to crack down sex trafficking online. However, it is vague enough to punish people who are consensually engaged in adult activities via the web.
Microsoft seems to be not the only one reacting to the act, as Craigslist also disabled its "personals" section in the response to SESTA last week.
Censorship and freedom of speech
To conclude, changes to Microsoft's policy are minor in comparison to other changes that have been made by the company. However, it strikes many concerns arising from the "offensive language" clause. Sure, the mad kid who is yelling bad words on Skype or Xbox Live should probably be punished. Furthermore, sex trafficking criminals should be restrained and caught for sure.
However, it raises a great debate where the line between freedom of speech and extreme censorship[5] is crossed, not to mention privacy concerns. Additionally, the internet community does not want to deal with politics, as the internet has always been considered the "safe place".
About the author
References