Off-Facebook Activity - a new way to ensure Facebook users' privacy
Facebook users can now disable access to their browsing information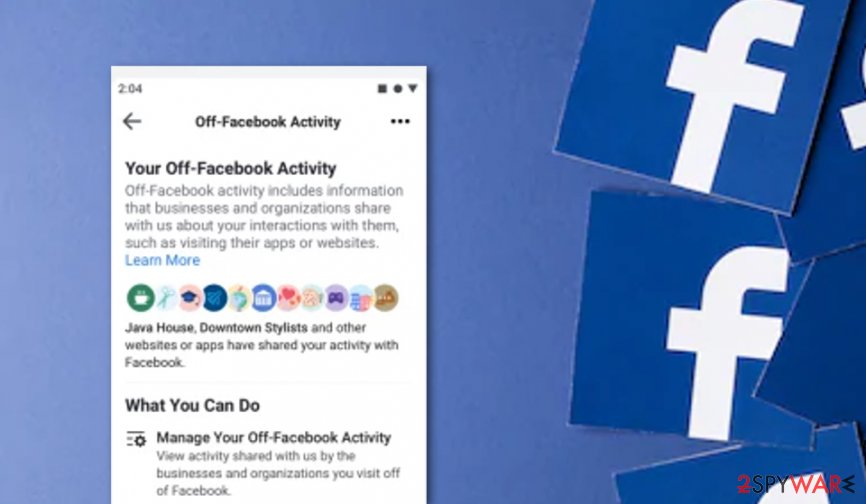 Facebook is a widely known social network that has almost 2.5 billion users from all over the world. While the majority of modern society is logged in to Facebook, it is important to take adequate steps to protect the vast amount of information that the social network gathers in order to obtain ad-revenue.
In the wake of Cambridge Analytica scandal, the security community, industry experts and security advocates started to take a closer look at Facebook's data protection policies, finding many loopholes. Since then, there has not been a week since the social platform's missteps have not been mentioned in the media. Besides, Mark Zuckerberg had to face the FTC, and his company now has to pay over a $5 billion fine.
After the Cambridge Analytica scandal, Facebook CEO Mark Zuckerberg promised that he will implement new features to the platform that would allow users to control what type of data can be accessed by Facebook by rolling out a "Clear History" tool, which is now finally being released under the name "Off-Facebook Activity."
The feature will allow users to view the summary of websites and applications that share browsing data with Facebook and clear the history – it would prevent the platform from receiving it in order to serve users targeted ads.[1] This particular function is currently available in Spain, Ireland, and South Korea, although the industry giant plans to release it worldwide in the near future:[2]
We are starting by gradually making Off-Facebook Activity available to people in Ireland, South Korea and Spain. We will continue to roll it out everywhere over the coming months to help ensure it's working reliably for everyone.
The "Off-Facebook Activity" might impact Facebook monetizing negatively for the cost of the user privacy
It is not a secret that Facebook can see what type of products users buy, what their religious and political views are or what type of ads they click on while not using the platform with the help of information that was provided from users' visited sites. The continuous data gathering activities could be performed with the help of such tracking tools like Facebook Pixel, which is placed on millions of websites.[3] Luckily, the information gathering can now be prevented with the "Off-Facebook Activity."
According to Facebook, once the feature is turned on by a particular user, Facebook will no longer receive the data about recently visited websites, hyperlinks clicked, and networks accessed:[4]
If you clear your off-Facebook activity, we'll remove your identifying information from the data that apps and websites choose to send us. We won't know which websites you visited or what you did there, and we won't use any of the data you disconnect to target ads to you on Facebook, Instagram or Messenger. 
Furthermore, Facebook does not hide the fact that enabling such a feature for people will affect the company's business financially. However, Erin Egan, the chief privacy officer of the company, states that user safety is the priority, regardless of consequences.
Browsing information is not truly eliminated; disconnected only
Keep in mind that the "Off-Facebook Activity" feature does not truly erase all selected data from the server.[5] By clicking the "Clear History" button, you will simply force all gathered details to be separated from your Facebook account. This happens when Facebook eliminates only the mapping between the UID and SID in two days. Even though the data will still be stored in Facebook's database, it will no longer be viewable or accessible. 
Facebook decided to add some additional options to this feature due to requests from people. Some users have asked to include a variant that allows preventing Facebook to access browsing activity data that is related only to individual business and another option that allows disconnecting data transferring related just to one specific service. Facebook claims that they have already performed wide research and are not going to end their improvements with the upcoming feature.
About the author
References