Patch Tuesday ensured automatic buggy update removal on Windows 10
Windows 10 will now uninstall faulty updates automatically, without user intervention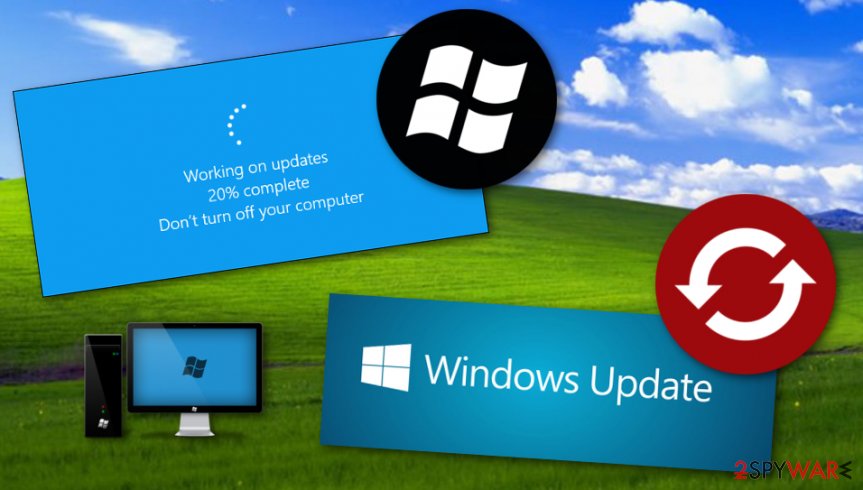 Faulty Windows updates have been breaking Windows machines for a while now, preventing users from using such features as Microsoft store, stranding them in boot-loop, corrupting drivers, and even stopping them from accessing the device entirely. Due to these issues, it would not come as a surprise that many Windows users would actively postpone (critical) updates in order to avoid such bugs. 
However, Microsoft continually tried to improve the situation by applying new patches or providing instructions on how to fix buggy updates. However, this time Microsoft is trying to resolve the flawed update problems once and for all with the new feature introduced in this Patch Tuesday release.
Those who already updated the system can be certain that no buggy updates will corrupt the operation of the computer, as all Windows 10 updates that do not function as intended will be uninstalled automatically, without user intervention.[1] Microsoft also added a feature that will remove updates which cause users' machines to boot up.[2]
Probably the best part is that the user will not need to perform any actions in order to carry out the process. The computer will run the uninstallation process of flawed updates that slow down the computer system, prevent it from launching promptly, and cause other annoying issues. 
If Windows 10 will fail to launch due to the newest patch, it will uninstall it and inform the user about the startup failure:
"We removed some recently installed updates to recover your device from a startup failure."
However, this action will only be triggered if all the other attempts to repair failed startup will fail.
Installation of incoming updates on Windows 10 will be blocked for a 30 day time period
Another great feature introduced in this week's Patch Tuesday will automatically prevent any further Windows 10 updates within the next 30 days, if the initial installation resulted in a startup failure.
In the meantime, Microsoft will try to fix the problem that caused the fatal crash, and introduce the fix for it. If the issue is identified and the problem is taken care of, Windows will launch the same update in 30 days.
Microsoft believes that such new security update on Windows 10 will appear really helpful for numerous Windows users and save them from unforeseen consequences, such as loss of data that was unsaved. However, those who believe that the update still belongs on their device, will be free to download and apply the patch manually, although Windows will remove the faulty updates that will cause bootup issues regardless if they were installed manually or not.
64 security flaws were patched this Patch Tuesday
This Patch Tuesday also patched a variety of security flaws, 17 of which were rated critical, 45 important, one moderate and one low severity. Out of 64 total patched vulnerabilities, two of them,  CVE-2019-0797 and CVE-2019-0808, were actively exploited in the wild.
The bugs were fixed across multiple Microsoft products, including Internet Explorer, MS Edge, .NET Framework, MS Office, and others.[3]
Other eye-attracting flaws that Microsoft patched were:
CVE-2019-0697.[4]
CVE-2019-0698.
CVE-2019-0726.
This month Adobe also has released some security offers for its users. Patches were released for flaws that related to Cold Fusion, Adobe Digital Editions, and Photoshop. The Cold Fusion vulnerability was known to be used in various hacking attacks, meanwhile, the Adobe Digital Editions and Photoshop-related flaws were not seen being used for malicious purposes.[5]
About the author
References