Prevent Bytefence and other hidden programs with Unchecky
Even legitimate programs spread in software bundles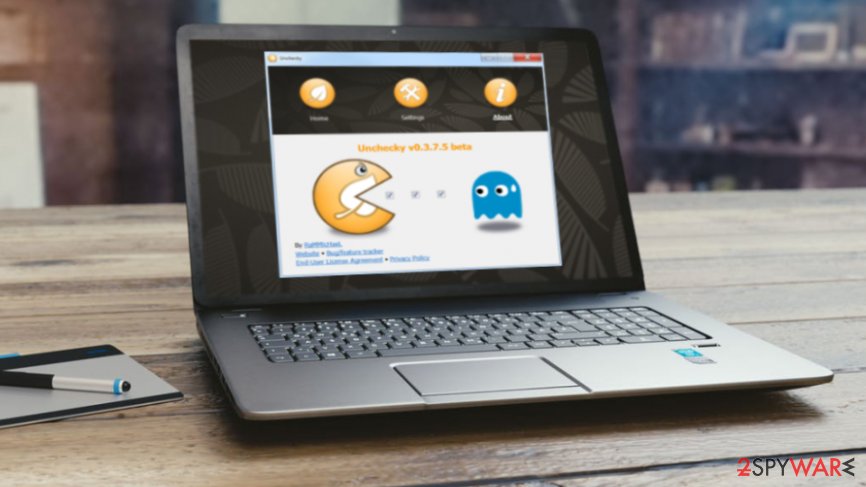 Bundling is a highly discussed software marketing method. Despite the fact that this distribution technique has been widely used by developers of potentially unwanted programs (PUPs)[1], e.g. adware or browser hijackers, it's still a legitimate strategy. Even well-known companies are using it, no matter that they often risk to damage their reputation.
Not long ago, security software developer Bytefence[2] was reported for spreading their products together with programs like Any Video Converter and Clip Grab. After installing any of these programs, people complained that they found this tool scanning their computer, changing browser's homepage and promoting this program in other ways.
No matter that this program was approved to be legitimate, many computer users believed that Bytefence cannot be a reliable tool because it appeared on their computers out of nowhere. Thus, this questionable marketing method might give opposite results than publishers expect.
Legitimate programs that users download unintentionally can be removed without any problems. However, infiltration of PUPs or even malware might require spending hours terminating potentially dangerous or malicious components. Thus, it's better to avoid it; and Unchecky tool offers to help you.
Unchecky simplifies software installation by stopping installation of hidden apps
One of the most important security tips is paying attention to freeware, shareware, and other programs' installation[3]. However, computer users are often too lazy to choose "Advanced" or "Custom" setup and still rely on "Standard," "Basic" or "Recommended" settings.
Quick installation might help you save some time, but these settings often hide numerous additional programs. However, tools as Unchecky[4] help users find these hidden "treasures" and stop their entrance to the computer.
The program is designed to uncheck all pre-selected additional offers, extra downloads or special offers that are included in the software package. Therefore, you do not need to do it manually. Additionally, the program warns about hidden components if you happen to leave the tick near the statement offering to replace your default search engine or install unknown browser extensions.
Forget about PUP removal
Every computer user, at least once in his/hers life, has installed a browser hijacker or annoying application that filled the browser with ads. Day by day, developers of unwanted applications rely on more aggressive techniques that allow hiding their products even under "Advanced" installation setup. Thus, taking extra precautions are needed.
If you often download or try new programs, Unchecky[5] could be your way to prevent browsing-related problems or even cyber threats. This software is easy to use, and, most importantly, does not require much space and computer's resources.
Once installed, it works in the background, and automatically unchecks all marks from extra applications every time you launch new software installer. 
However, you can always prevent unwanted programs manually by reading their Privacy Policy and User's Agreement at first. Then, make sure you opt for Custom or Advanced installation option and uncheck all pre-checked check marks, especially the ones that offer adding additional extensions or changing your homepage.
About the author
References
Read in other languages