Selfies to replace passwords in MasterCard transactions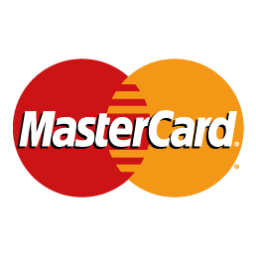 MasterCard has announced that it is launching a pilot program that will help the shoppers by ensuring safer transactions. This will be achieved by shoppers taking photos of themselves.
This new program is based on biometric authentication methods like voice recognition, cardiac rhythm or facial identification.
Ajay Bhalla, President of enterprise safety and security at MasterCard, thinks that the new generation will embrace this innovation as selfies are so important in today's world. "We want to identify people for who they are, not what they remember," claims Mr. Bhalla.
It is expected that by 2018, 30% of all online retail sales will be paid using mobile devices. Therefore, the said innovation will create a new and more advanced security standard shifting from the PC transactions, supporting new technologies and altering the needs of consumers.
According to MasterCard, this new technology will help to prevent password interruptions at the points of sale. There will be more inventive options for the cardholders to identify themselves like, for example, fingerprint biometrics or one-time passwords.
MasterCard Advisors claim that typical consumers are known to store their card number in five locations or more. What is more, they have allowed thousands and thousands of sellers to store their card numbers for them. Last year, MasterCard announced that it co-created a new protocol with Visa. The said protocol should be implemented in 2015 and it is expected to replace the current 3DSecure protocol. According to this particular protocol, shopping online requires a password. Commercial tests are currently performed by MasterCard and Visa. They will determine whether facial and voice recognition apps work successfully for authentication of cardholders.
MasterCard and BBC explains how this new security protocol will work:
First of all, you must download the MasterCard app on your mobile device. When you pay for something, it will ask you to identify yourself. Fingerprint identification option will require a simple touch. If you select face recognition, then you will have to look at the phone for a while and then blink. That's it. Blinking has been employed as a way to prevent thieves from simply holding your picture in front of the screen and tricking the system.
You should not be worried that the picture of your face or a finger will be stored. Fingerprint scans will be turned into codes and stay on the device, whereas facial recognition scan will convert your face into a binary code and will be sent to MasterCard over the Internet.
According to Mr. Bhalla, MasterCard will not be able to recreate your face and the information will be safely transmitted and stored in the computer servers of the company.
About the author