A more modern version of Stuxnet tries to enter Iran's systems
A new Stuxnet version appears to be guilty of an attack against Iran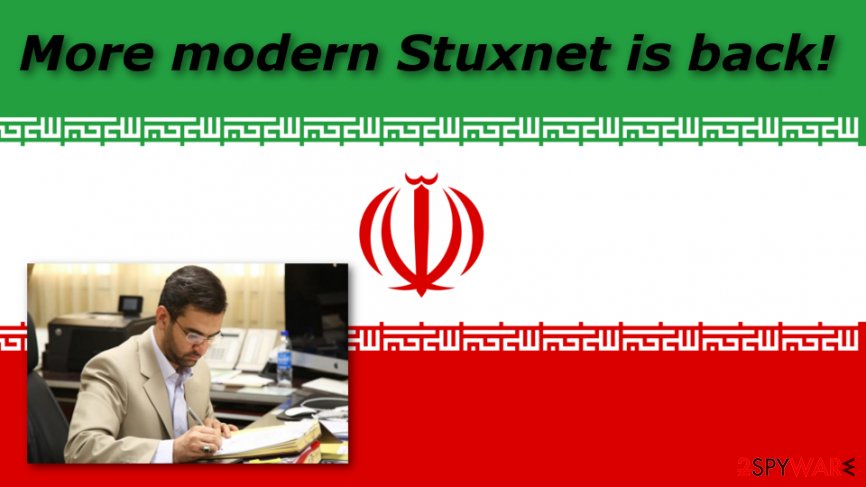 Cybersecurity experts from Iran have recently discovered a more modern and harmful version of the infamous Stuxnet which made an attempt against the country trying to harm its uranium-enrichment program's systems. The cyber attack didn't reach its goal as it was terminated on time by the country's technical teams. According to Iran's Telecommunication Minister and the head of Defense Agency, there is no doubt that Israel is guilty of such activity.
Information about Stuxnet's attack came to the surface two days after Iran had noticed that their President's mobile phone was bugged by some hackers.[1]. Gholamreza Jalali, the head of Iran's civil defense agency, was cited by the semi-official news:
Recently we discovered a new generation of Stuxnet which consisted of several parts and was trying to enter our systems
The new Stuxnet version is even more technically advanced
Stuxnet was a very big "talk about" once it was released. However, the new version of the dangerous Stuxnet virus appeared to be even more advanced, harmful and was created of several different pieces. According to Iran, the virus was deloped by Israel and the United States which will be sued for the attack through the International Court of Justice.
According to reports, this new cyber threat attacked Iran's communication infrastructure and networks. However, local tech experts were experienced enough to stop the dangerous virus from spreading and left attackers "empty-handed." How much damage the infiltration done to their systems hasn't been revealed yet.[2]
Stuxnet – a hazardous computer worm active since 2010
Stuxnet is a dangerous computer virus which has been in development since 2005. However, the virus was released only in 2010.[3] It is believed that the cyber threat was created and developed by the United States and Israel. These claims were especially active after reports claiming that Stuxnet was used to attack Iran's nuclear program showed up.[4] However, none of the countries responsible for the creation of this virus have admitted their guilt.
The main thing Stuxnet does is targetting PLCs (programmable logic controllers)[5] which automatically activate electronic processes that have a purpose to control all factory systems such as one suited for machinery, nuclear material separation, and so on. This malicious worm affected over 200,000 computers and led around 1,000 devices to unrepairable damage.
Moreover, Stuxnet includes three modules:
a worm. The main payload suited for the attack is released by this module;
a link file. This one automatically runs all copies of the worm module;
a rootkit. It is responsible for secretly hiding all damaging processes and components.
Stuxnet is known for targeting machines which use the Windows Operating System and networks. Additionally, this infamous virus gathered different types of details that were related to industrial systems. This type of activity did a lot of damage as it forced the centrifuges to spin even faster until they tore apart.
About the author
References