The best ransomware removal tools of 2019
Ransomware is prevalent in 2019: find the best tool to protect your computer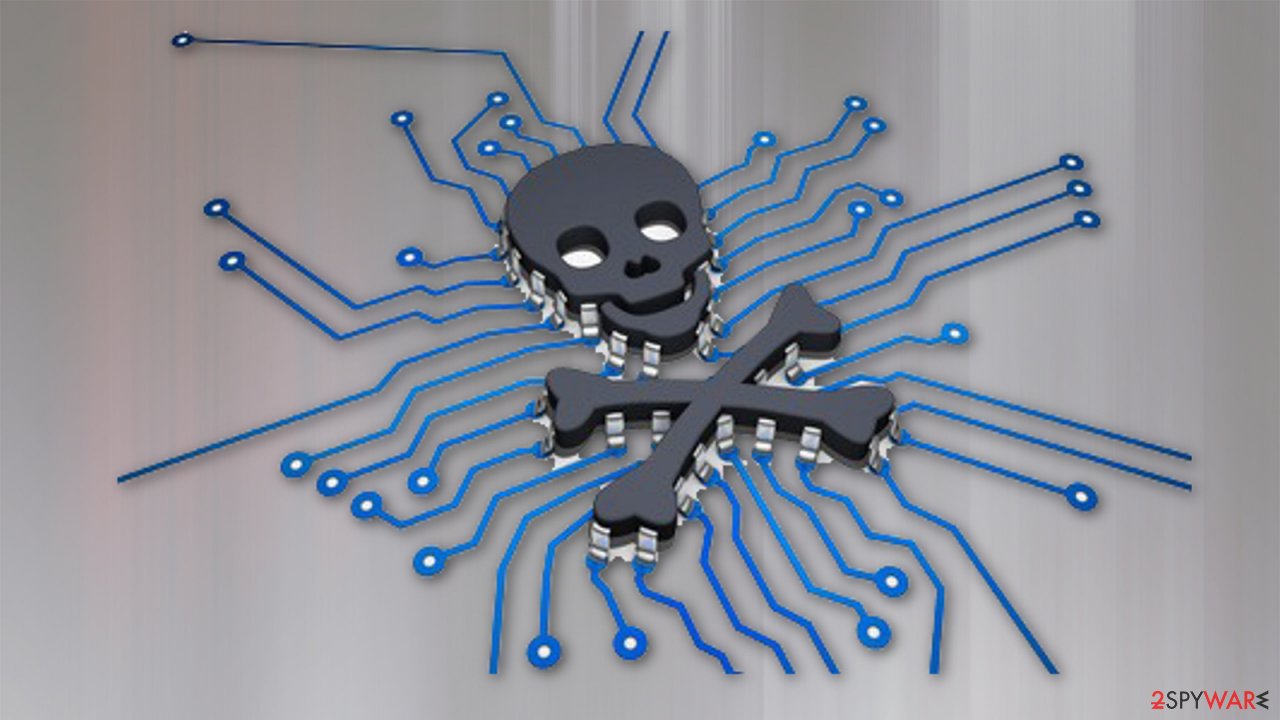 Ransomware[1] is one of the most devastating cyber threats out there, and, since its first appearance in 2005, it improved the means of distribution, obfuscation and prevalence across all platforms. Crypto-malware authors started using sophisticated multi-stage infection schemes which devastated high-profile organizations, governmental institutions and even cities across the globe since 2016.
However, it is evident that contemporary society is riding the crest of technology and globalization. Likewise, it isn't going to go back to pen-and-paper. For example, imagine running a hospital or international business without technological devices and ability to transfer information between institutions. In fact, such large-scale companies or public organizations are more prone to ransomware infections since they have the ability to pay considerable amounts of ransoms in relatively short time. 
While attacks against random users mostly rely on spam emails, security experts saw a rise in targeted manual attacks against companies in 2018.[2] Manual malware infection is not as efficient as it is not automated, but its much harder to predict and hackers can adapt to changes during the operation.
Therefore, the only way to protect both, individuals and institutions from financial losses is to get a professional security software which would defend networks and systems from ransomware attacks before the file-encrypting virus enters. While most of the robust anti-ransomware tools must be purchased, they have free trials for their customers to check and evaluate their effectiveness. 
We have prepared a guide presenting the best ransomware removal tools of 2019 which are suitable for regular computer users as well as large corporations. Although, make sure that download the anti-ransomware software only from the official websites since scammers try to trick credulous people into purchasing fake dupes of legitimate programs[3]. Thus, we kindly ask you to be attentive.
1. Free Bitdefender Anti-ransomware tool vaccinates your computer against the cyber threats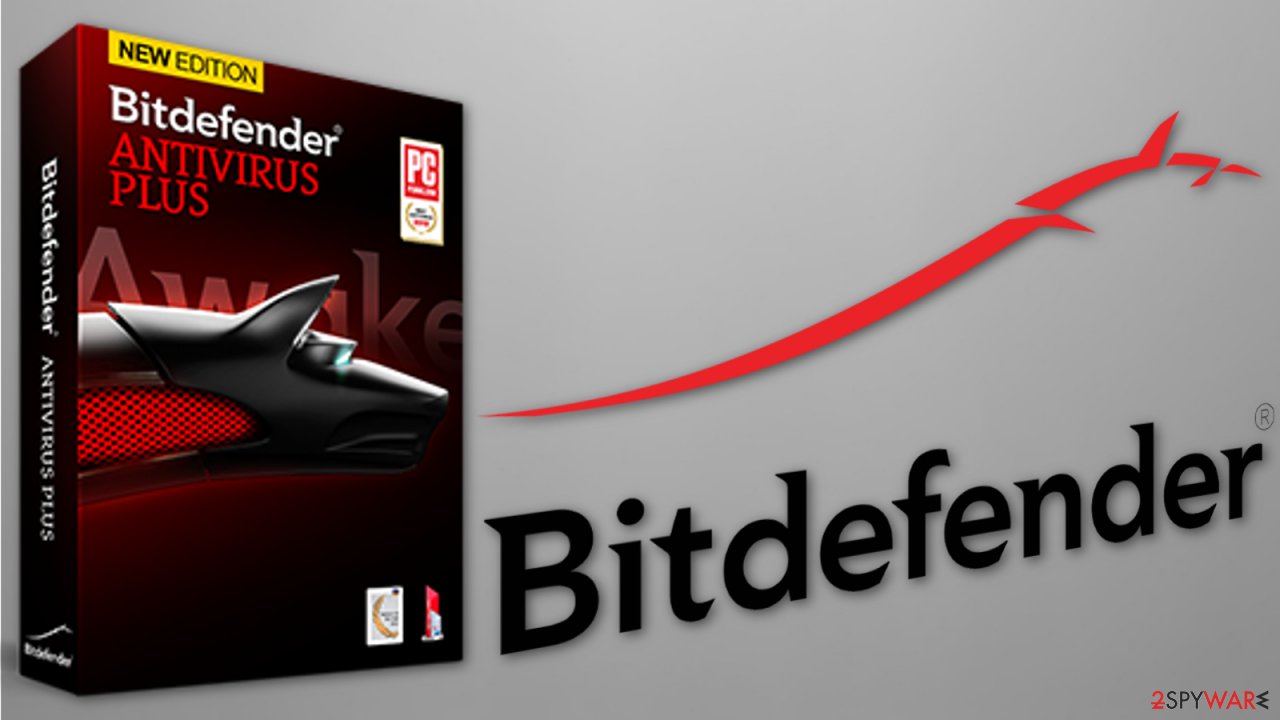 This free ransomware removal software uses a vaccination technique[4] to protect your computer from specific ransomware families. Particularly, it helps to avoid TeslaCrypt, Locky, BTC-Locker and the original version of Petya crypto-malware. The method it uses is similar to vaccination in real life — the anti-ransomware tool tricks the virus that your computer is already infected. 
Since criminals are not likely targeting to infiltrate their malicious programs on the computer which have been already infected, this ransomware removal tool actually does the job it promises to do. The thing is that reinfecting the PC might make the encrypted files undecryptable even for the hackers who created the ransomware. Thus, they try to avoid such actions to maintain even a drop of trust they have from their victims.
Bitdefender anti-ransomware tool creates a file which functions as an incentive that the targeted computer has been already infected. Likewise, deflecting the attack. However, this technique might not always work, and software developers designed it to launch at the startup and run in the background for extra protection.
Another great feature of this ransomware removal tool is that it is compatible with any computer and does not require any commercial setting. However, keep in mind that you are only protected from those four ransomware families. Therefore, it is advised to use another anti-malware software for other attacks.
| Pros | Cons | Conclusion |
| --- | --- | --- |
| Free for both, personal and business use. | Cannot protect against other ransomware families and viruses. | While Bitdefender Anti-ransomware tool definitely protects from original version of Petya, BTC-Locker, Locky and TeslaLocker, you must use another security software for protection against other cyber threats in general. |
| Protects computer from 4 specific ransomware families. |   |   |
| Uses effective vaccination technique. |   |   |
| Always operates in the background. |   |   |
2. Free Malwarebytes Anti-ransomware Beta software detects crypto-malware based on the behavior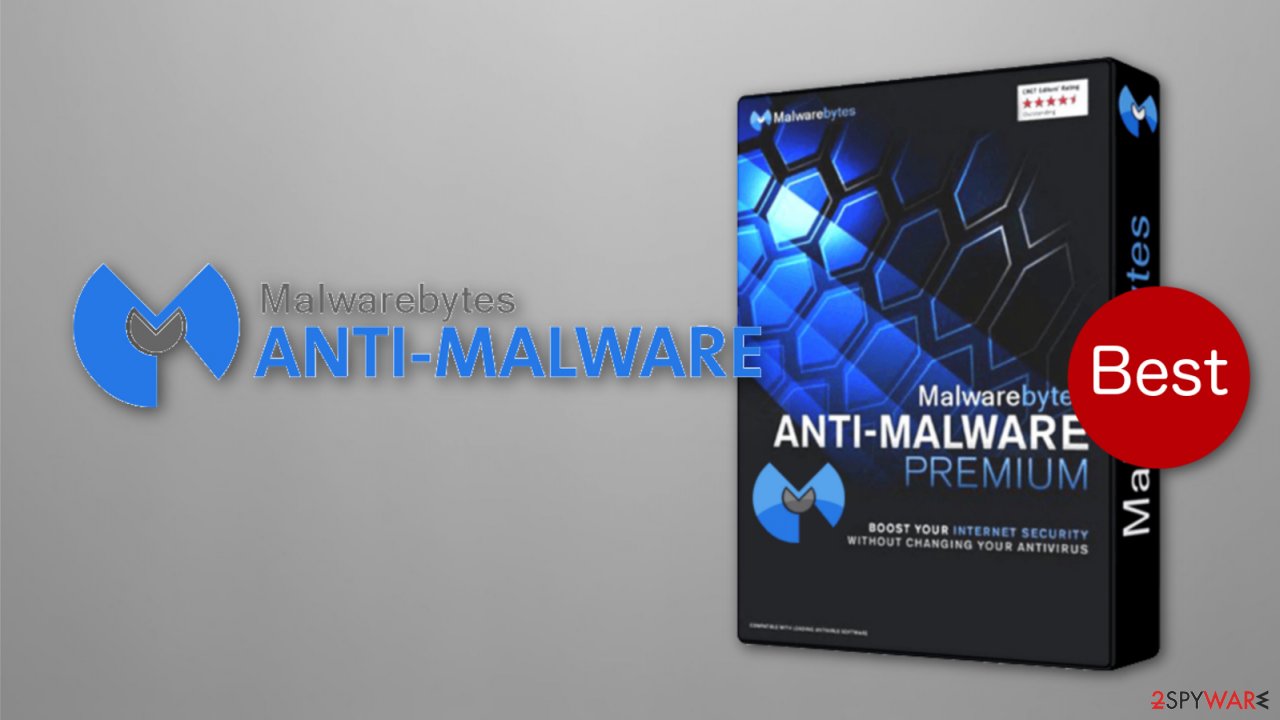 This is another free ransomware removal tool which is a great additional component to your primary security software. While it originally is one of the elements of full-scale Malwarebytes Antivirus which is offered at $39.99, users can also install the beta version free of charge.
This ransomware removal software is compatible with these operating systems:
Windows 10 (32/64-bit);
Windows 8.1 (32/64-bit);
Windows 8 (32/64-bit);
Windows 7 (32/64-bit).
Malwarebytes Anti-ransomware Beta protects its user's computer by controlling the access to important domains or specific file types. In other terms, if an unauthorized program tries to modify or reach a controlled location/file, the security software warns the user about a potential ransomware attack. 
Note that most widely used programs such as Microsoft Office or Windows Components are not recognized as a threat. However, other ones turn on the red light. Fortunately, the user is able to whitelist the application with just one click as well as send it to quarantine.
Unfortunately, there might be a case where the ransomware might impersonate a whitelisted program and stealthily reach your system. For this reason, experts categorize this tool as a great extra layer of protection in addition to the primary security software. 
| Pros | Cons | Conclusion |
| --- | --- | --- |
| Beta version is free of charge for personal and business use. | Some files might be encrypted before the ransomware is put into quarantine. | Malwarebytes Anti-ransomware Beta software is a great extra layer to your security application since it catches all cyber threats which might have slipped through the primary program. |
| Detects ransomware by examining its behavior and puts into quarantine. |   |   |
| Always-on in the background. |   |   |
3. Kaspersky Anti-ransomware for Business is effective for personal use as well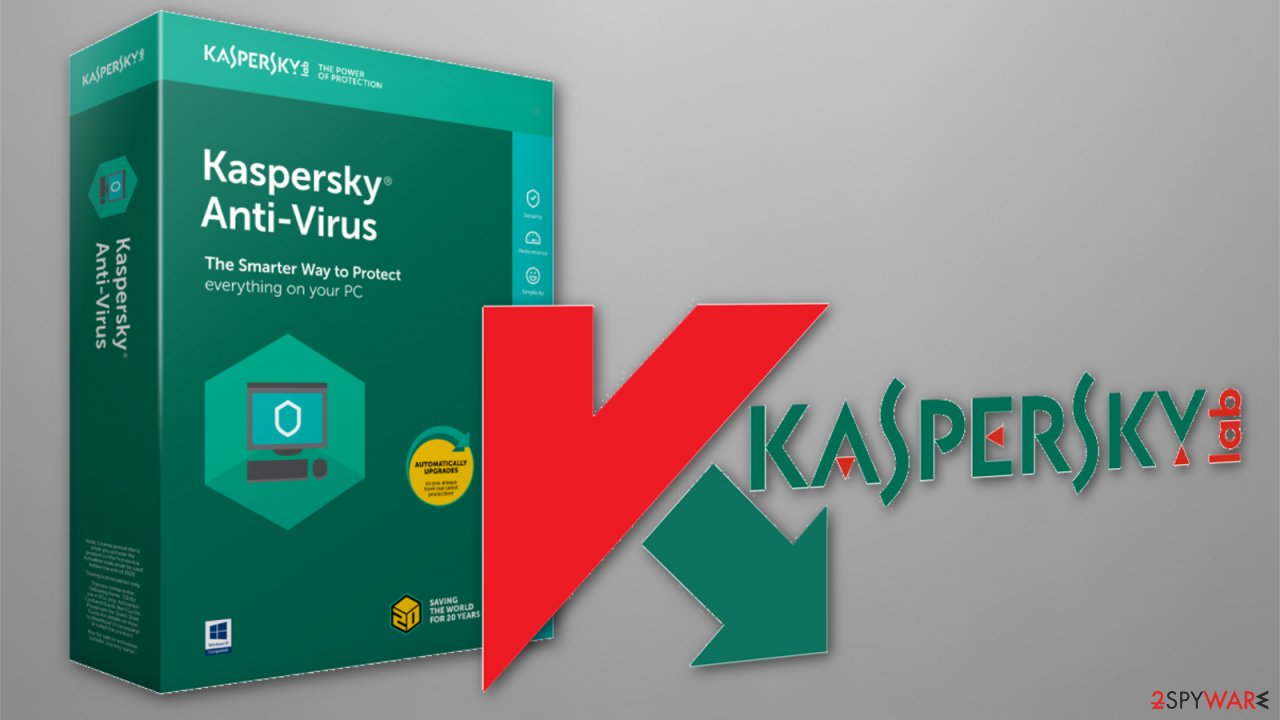 Kaspersky Lab offers a great ransomware removal tool for free as well. Despite implications in the name which might make you think that only large-scale businesses can benefit from this program, this security software can serve for your personal use as well. Although, the users are required to submit some business-related details during the registration, and they can get it for free.
Kaspersky Anti-ransomware supports the following OS:
Windows 7;
Windows 8;
Windows 8.1;
Windows 10.
This anti-ransomware software has a great combination of Kaspersky's System Watcher model together with close app behavior monitoring for full protection. It also allows the users to whitelist programs which might, unfortunately, let some malicious software sneak into the system with the help of deceptive techniques. However, Kaspersky Anti-ransomware tool offers compromised file recovery in case your PC is infected with ransomware.
Another excellent feature of this security software is that even if the file-encrypting virus manages to shut down the application, it instantly reopens and starts running automatically. Although, it is wise to know that this program cannot run together with other Kaspersky applications which would be a great second layer of protection.
| Pros | Cons | Conclusion |
| --- | --- | --- |
| Free for business use. | Cannot run together with other Kaspersky's products. | Kaspersky Anti-ransomware for Business is a security software which is useful for everyone — protects against cyber threats and manages to recover encrypted information after ransomware attack. |
| Can serve for individuals as well. | Requires registration with sensible details. |   |
| Allows to whitelist the apps. |   |   |
| Offers recovery of encrypted files. |   |   |
4.Trend Micro RansomBuster provides multiple layers of protection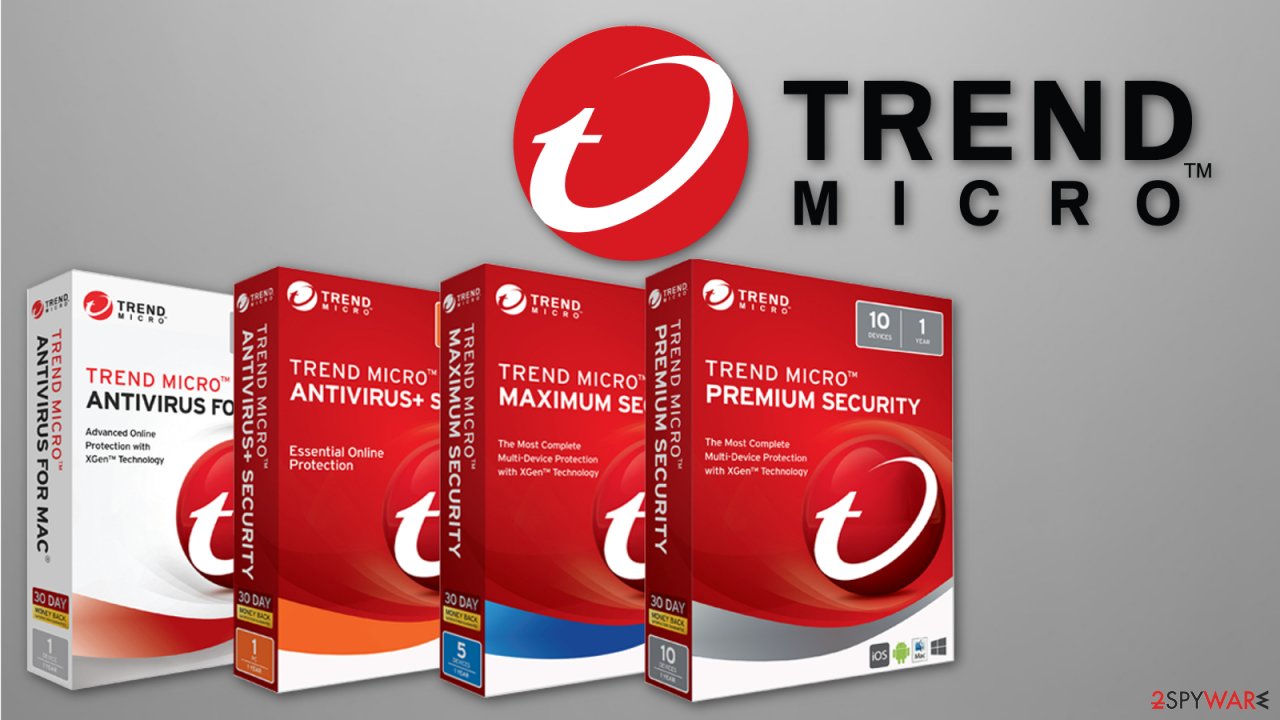 Trend Micro has released an effective security software called RansomBuster which has not one, but multiple layers of protection against ransomware attacks. Additionally, it is free for both, regular computer users and large corporations. However, you can also get it as an extra component while purchasing Trend Micro Antivirus + Security product.
RansomBuster's main feature is that it is designed to create backups[5] as soon as its behavior monitoring triggers a red light. Likewise, if the alert is valid, the security software eliminates the cyber threat and recovers files from backup copies which it has previously made. 
According to the experts, Trend Micro RansomBuster is compatible with these OS:
Windows 7;
Windows 8;
Windows 8.1;
Windows 10 and newer versions.
Additionally this Trend Micro's software has another ability called Folder Shield which allows protecting most important documents from any unauthorized modifications. However, keep in mind that this security application is designed to work alongside primary antivirus. Otherwise, it might let some infections through.
All in all, Trend Micro RansomBuster is an excellent choice taking into consideration that it is free of charge. Also, its Folder Shield does the job it promises, but it is limited to 2 folders. Moreover, some experts point out that its behavior-based detection should be improved. Thus, use it as an extra layer of protection only.
| Pros | Cons | Conclusion |
| --- | --- | --- |
| Folder Shield feature blocks unauthorized apps from accessing protected folders. | Folder Shield protects maximum 2 folders. | Trend Micro RansomBuster offers multiple layers of protection which helps to not only prevent ransomware attacks but also retrieve encrypted files. However, it is advised to use it as an additional security software due to necessary improvements in bahavior-based detection. |
| Free for everyone. |   |   |
| Has behavior-based detection which functions in all directories. |   |   |
| Creates backup copies to recover files after attack. |   |   |
| Works well along other anti-malware software |   |   |
5. Zemana Anti-malware offers not only real-time protection but 24/7 technical support as well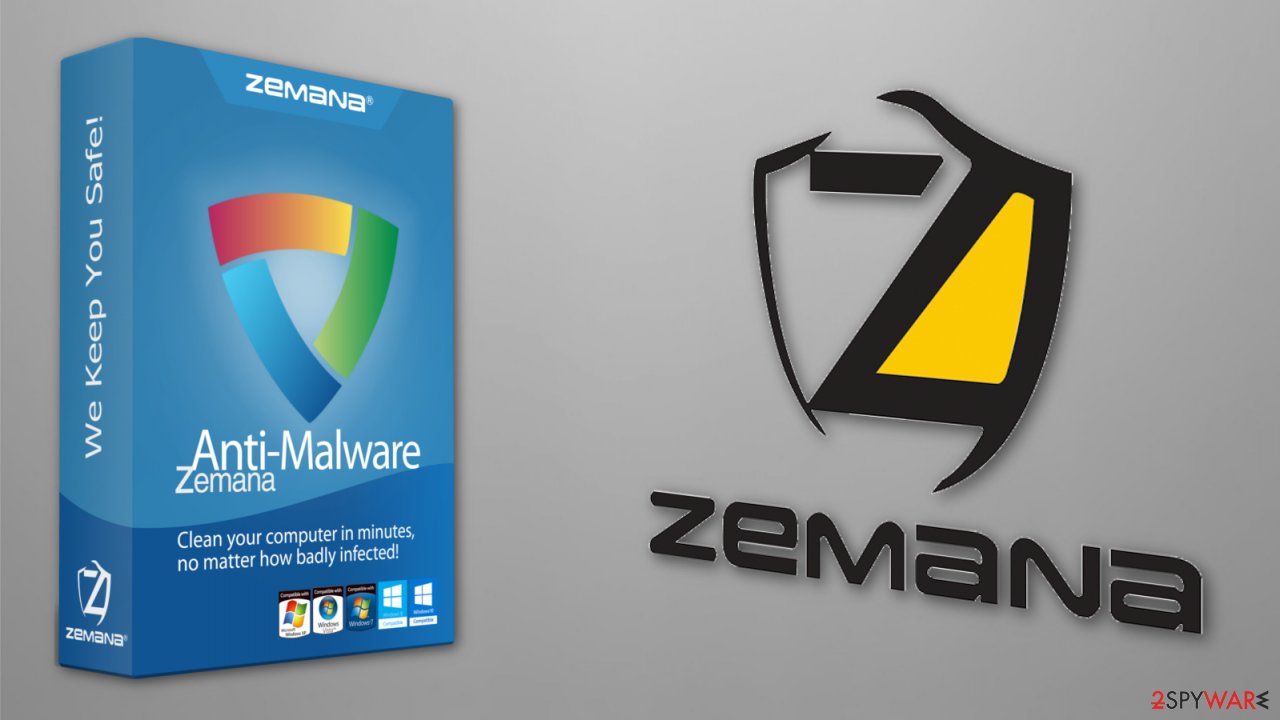 Zemana Anti-malware has both, free and premium versions which differ by extra features. While free version consists of smart scan and drag & drop option, full variant offers real-time protection and a deep scan as well. Another great function which is included in both variants is the ability to contact technical support 24/7.
Smart scan corresponds to the quick scan which checks only the most common directories where ransomware is used to reside. Also, it takes far less time to complete the check than the deep scan which usually examines all files on the computer. Be aware that the premium version costs only $24.95 per year and experts definitely recommend getting Zemana Anti-Malware.
Zemana Anti-malware supports the following operating systems:
Windows XP with Service Pack 2 or higher (32bit and 64bit);
Microsoft Windows Vista (32bit and 64bit);
Microsoft Windows 7 (32bit and 64bit);
Microsoft Windows 8 (32bit and 64bit);
Microsoft Windows 8.1 (32bit and 64bit);
Microsoft Windows 10 (32bit and 64bit).
Another great feature of Zemana Anti-malware tool is that its both versions provide the ability to drag & drop files for scanning. According to the tests, this function is beneficial for those who are using free version since it is a deeper scan than the Smart scan that version provides. Also, it is considered to be the middle option for those who have the full version and eager to scan only particular files.
Zemana AntiMalware proved to be the best ransomware protection… (Source: MRG Effitas)
Furthermore, it is able to detect and remove rootkits and bootkits from your system as well as prevents from future infections. On the contrary to other anti-ransomware tools, this one eliminates various potentially unwanted programs (PUPs), including browser hijackers, spyware, and adware programs. Thus, this is a great option for those who are willing to use one software for full security.
| Pros | Cons | Conclusion |
| --- | --- | --- |
| Offers real-time protection and 24/7 technical support. | Free version doesn't include Deep scan or real-time protection. | Zemana Anti-malware is a great choice for full protection since it not only prevents ransomware attacks but also eliminates numerous potentially unwanted programs.  |
| Removes adware, spyware and browser hijackers. |   |   |
| Detects future threats. |   |   |
| Allows to choose between Smart scan, Deep scan and has Drag & Drop function. |   |   |
BONUS. Reimage is the only software of its kind which provides Windows repair services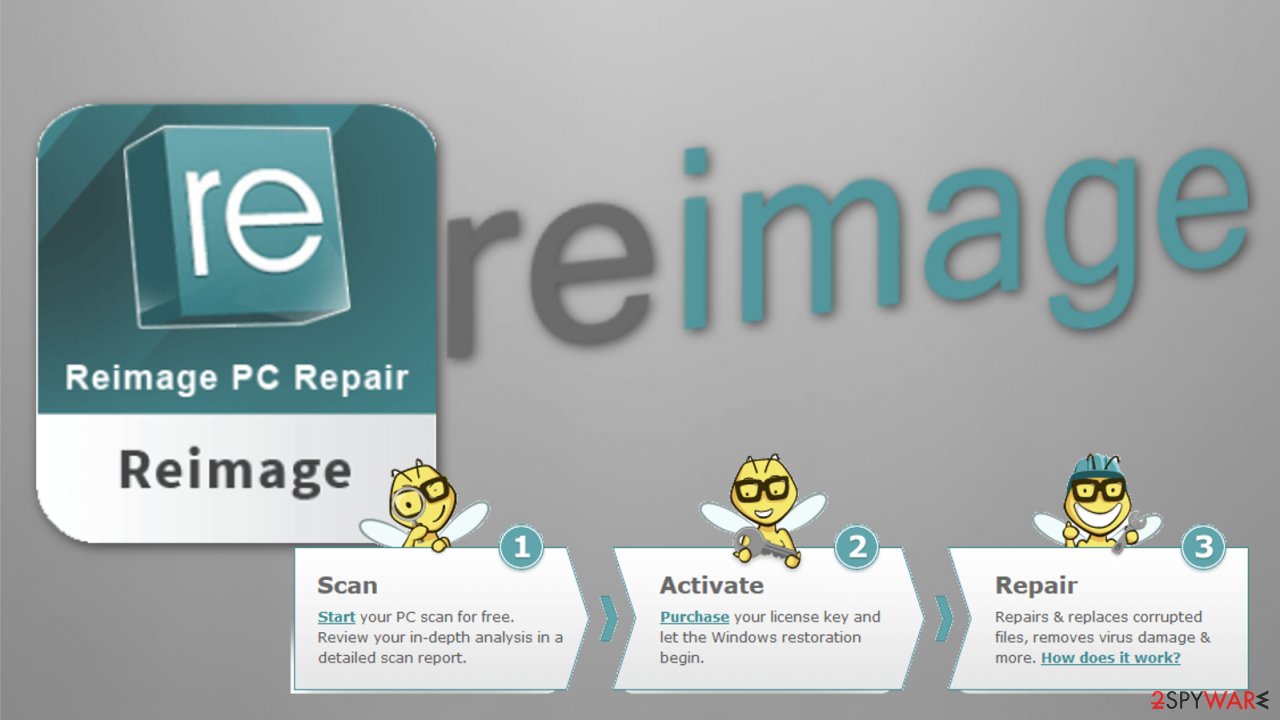 Reimage is the only software which uses its enormous database of Windows files and immediately downloads and installs files which are wrecked, damaged or missing from your operating system. It is even capable of reinstalling Windows completely without requiring you to reinstall your applications. 
Independent studies have shown that Reimage is one of the best options when trying to get rid of potentially unwanted programs (PUPs), like browser hijackers, adware, spyware or even such cyber threats as worms, rootkits, or trojan horses. Likewise, experts strongly advise you to employ this security software to protect your PC.
Although, keep in mind that Reimage has multiple versions which include different features. Feel free to try the free of charge version before you purchase the premium one. If you will be satisfied with the results, Reimage Plus costs $39.95 for its endless features. 
Computers running the following versions of operating systems are compatible with Reimage:
Windows XP (32bit);
Windows Vista (32 & 64bit);
Windows 7 (32 & 64bit);
Windows 8 (32 & 64bit);
Windows 10;
Mac OS.
Mac users can also employ Reimage for system protection. It provides stability to the computer and shows great malware detection rates on both Mac and Windows OS. However, Windows users should be aware that this program does not repair or replace third-party software files. 
| Pros | Cons | Conclusion |
| --- | --- | --- |
| Restores and replaces damaged or missing Windows files. | Does not include real-time protection. | Reimage is a wonderful tool to repair your system after ransomware attack. However, since it does not provide real-time protection experts recommend it as an additional software to the primary antivirus. |
| Completely reinstalls Windows without the necessity for the user to reinstall his/her programs. |   |   |
| Maintains computer's stability. |   |   |
| Capable of eliminating various potentially unwanted programs as well as dangerous cyber threats. |   |   |
About the author
References
Read in other languages