The biggest data breaches of 2018
Top 5 biggest data breach incidents that caught us during the year 2018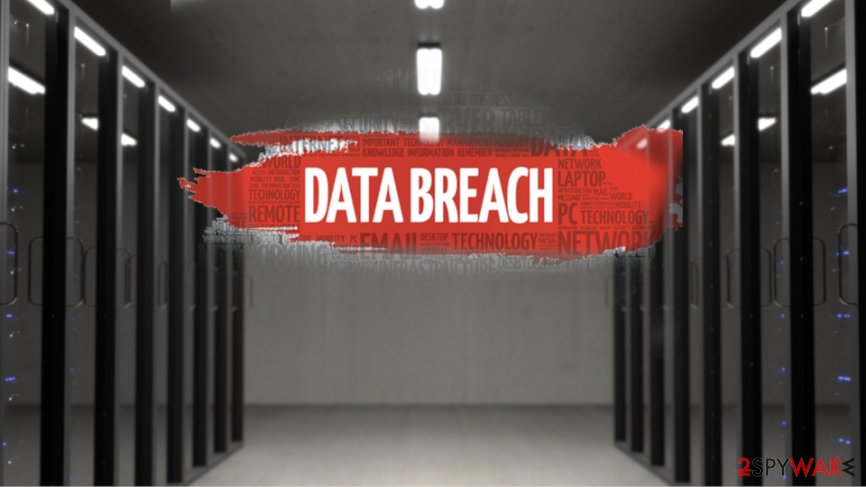 Each year, cybersecurity experts make their effort while trying to save huge companies, businesses or even governments from the cyber attacks. During the last few years, the cyber community was struck by a huge increase in data breaches, hacks and exposed information due to malware attacks. Various institutions, different industries or businesses have encountered data breaches, while malicious actors have even got the courage to attack people who have recently lived through natural disasters like tsunami or hurricane.[1]
The bigger the service or the social platform, the bigger the damage caused by a data breach. When the New Year is just around the corner, we decided to cover the five biggest incidents that happened this year and affected personnel, credit, banking or even medical information.
Numbers go from 500 million to almost 100 million records that got breached or stolen. There is a huge possibility that many other incidents regarding leaked information, data breaches, and other security issues haven't been discovered yet. 
Marriott International with 500 million guest records exposed
The company received an alert about the attempt to access the Starwood guest reservation database back in September. [2] After the investigation the company needed to hold it was revealed that it all started back in 2014. When the company officially revealed that more than 500 million guests were affected it also became clear that information about accounts, reservations, booking details were accessed in this data breach. The data breach definitely affected the financial state of the whole company, even though it was not revealed how big of the impact on the company this had.
Exactis data breach that got 340 million records leaked
Due to the reportedly[3], public server Exactis got into a huge data breach when 340 million records got exposed. The information that got leaked didn't include credit card details or social security numbers but email addresses, home addresses, phone numbers and details about other habits got leaked. This data breach took place in June when it was discovered that public servers allowed hackers to access information about almost every citizen in the U.S.
Under Armour breach affected 150 million MyFitnessPal accounts
The investigation revealed that more than 150 million accounts got affected after the data breach which was discovered in March. Data included usernames, email addresses, and passwords of the nutrition application users all over the world. Due to the unauthorized access, this personal information got leaked. Fortunately, payment information was collected separately and hasn't been affected by the breach. However, the access was gained in February and until the discovery, this third party had access to all personal details. As a result, Under Armour shares dropped by 3,8 percent after this.
Due to the Quora breach, 100 million users' personal details got exposed
On November 30 the website officials discovered that a third party gained unauthorized access to the system and exposed users' data. The official blog post from CEO Adam D'Angelo stated that the compromised information included names, email addresses, and passwords.[4] Additionally, this data breach exposed data from other social platforms like Twitter and Facebook if users linked them to their Quora website accounts.
Facebook data breach that exposed details about more than 87 million users
When it comes to this social media 2018 is not the best year because Facebook had issues with the data security issues.[5] Cambridge Analytica revealed that Facebook collected information about social platform users. However, the social media officials that data breach discovered on September 25 affected more than 50 million user's accounts. In total, Facebook officially admitted that 87 million users had their data collected and shared. According to the company, the bug that enabled the attack was patched and that attackers have seen only the information on the account, not the personal messages. There are still a lot of questions that remain unanswered. 
Precautionary measures that you can take into consideration
The main issue regarding these breaches is that it affects huge companies and their customers but rarely the company is the first to discover the issue. IT professionals should be employed full-time on each and every business, service or company these days.
Unfortunately, your data on the internet is very valuable because credit card credentials, logins, passwords or names and addresses can be sold on the dark web for big amounts of money. Identity theft is a huge issue that becomes a danger to your privacy since the internet is more and more popular and we tend to share everything on social media. 
The more personal information we share, the more data breach can affect us. Data breaches now become massive and consumers cannot know about the incident for a while or protect their data the right way. Make sure to secure your accounts with complex passwords and keep them updated, stored not on the computer.
About the author
References