The royal disaster: Meghan Markle is another victim of the fappening
The fappening 2018 continues: nudes of Meghan Markle published online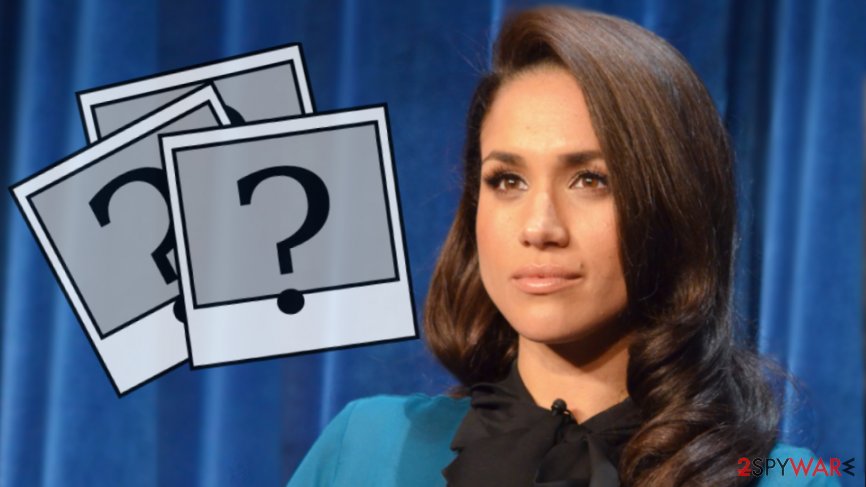 The fiancé of Prince Harry may have become another victim of the fappening which began back in 2014. The royal disaster started when her half-naked pictures were published online. Nevertheless, the pictures seem legit; the Kensington Palace denied that they were real.[1]
In the middle of March the Celeb Jihad website, which known for sharing leaked private pictures and aiming to "destroy the poisonous celebrity culture" of America,[2] published four explicit pictures of Meghan Markle. According to the website, these pictures are just a "preview;" more content is expected to be published soon.
These photographies were published just a few days after the Queen have the official blessing for the upcoming royal wedding on May 19th. However, it seems that someone is trying to prevent the ceremony by posting inappropriate pictures of the soon-to-be-member of the royal family.
Celeb Jihad released a private video soon after the response from Kensington Palace
As soon as the nudes of Meghan Markle were released, the Kensington Palace provided a short comment about the incident. The representative did not say anything more, but:
"These are fake photographs."
[Source: Kensington Palace]
Representatives at Kensington Palace, the royal family and American actress herself hasn't provided any more comments. However, the Celeb Jihad kept their promises and posted more revealing content.
A couple of hours later when the Kensington Palace denied that leaked pictures belong to the soon-to-be Mrs. Prince Harry, the website published a video where Meghan Markle wears only a swimsuit bottom.[3] The footage of topless women quickly went viral.
The royal family dealt with the fappening before
The fappening saga started in 2014 when a massive targeted iCloud hack hit celebrities.[4] Hundreds of private pictures of actresses, models, and other famous women were leaked online. Nevertheless, hackers were arrested and punished; the explicit photos keep being posted until this day.
It's unknown whether someone hacked into Markle's iCloud and stole her photos and video, or it was all fake. However, it's not the first time when the royal family has to deal with such an accident. In 2012, nude pictures of Kate Middleton were released as well.
Back then, the royal family pressed the charges for French magazine "Close" that published picture which seemed to be taken secretly in the beach. The royal family got a moral compensation from the magazine and two journalists who were fired as well.[5]
Kensington Palace hasn't told yet whether some legal actions will be taken to find and punish people who violated Meghan Markle's privacy or not.
About the author
References