World of Warcraft phishing campaign lures gamers with free goods
World of Warcraft (or WoW for short) is a popular multiplayer online game released by a company called Blizzard Entertainment back in 2004. The game is massive: and at its peak in 2010, it had nearly 12.5 million subscribers [1]. As for today, this number has dropped to 5.5 million, but new versions and exciting improvements that the developers regularly introduce to the game keep attracting new users. Unfortunately, gaming enthusiasts are not the only ones who take an interest in this fantasy world. With such a vast user database, WoW becomes a perfect ground for the development and execution of miscellaneous scams. It is not all theory, and ill-motivated advances towards games really do take place [2]. One of the recent examples is the World of Warcraft pet scam [3].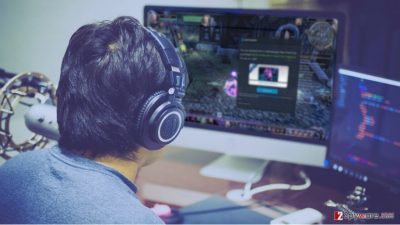 World of Warcraft pet scam is a new phishing campaign which uses spam emails to deliver fake gift vouchers and trick the unsuspecting users into disclosing their personal details on a fake battle.net website. When opened, the forged email will display a message claiming that you have been gifted a certain WoW in-game pet by a friend and all you have to do to claim it, is to log into your battle.net account and submit the provided Gift Key. In this voucher, scammers also include "Claim Your Gift" button which redirects victims straight to the fake login page where the logins are being tracked, and their details are transferred straight to the criminals. The phishing site [4] looks exactly like the original battle.net, so it is not surprising that most users enter their credentials without even giving it a second thought. What they fail to notice is the different domain name which is probably the only thing that gives scammers away. It is unknown where the collected information goes next, but we can only speculate that it bids pretty high on the black market, especially if the accounts are stolen from some higher level players.
The spam emails may arrive both, from known contacts and unfamiliar sources, so you should not take any information for granted just because your friend has sent it. Such practices are also used to spread ransomware, such as Cerber or Osiris and lots of other malware around, so they are certainly well-developed. Luckily, this also means that the security experts had plenty of time and samples to investigate and inform users about the best ways to avoid scams. First, you should start by obtaining a reliable antivirus software with an enabled real-time protection. Also, be careful when opening emails received from unfamiliar senders. Even if you receive a World of Warcraft pet gift from a friend remember that the only way to purchase in-game WoW items is through the official shop [5]. Finally, when signing it to your account take a look at the site's URL address. If it says anything other than battle.net — do not log in!
About the author
References