What is Feed.helpbar.com?
Feed.helpbar.com is a browser hijacker, which may cause redirects to unknown websites, slow downs, annoying pop-up ads and even tracking of your browsing habits. So, it can't be called a trustworthy search engine that can be used for searching the web and should be avoided no matter what. The main reason why this page has been included to the category of browser hijacker is very simple: the most of its visitors have discovered it instead of their start page and the default search engine without even downloading it to the system. That's because this search engine has been spread with a help of freewares and sharewares as an optional component. In addition, it has been causing redirects to its affiliate websites and continuous pop-up ads during people's search sessions by showing them corrupted search results. Please, do NOT click on these search results because you can never know what is promoted by Feed.helpbar.com. In addition, do NOT ignore changes of your start page and the default search engine because they are showing you the fact that your computer is affected by browser hijacker. No matter that such programs are not considered malicious, they should be avoided because of their suspicious activities that have already been mentioned here.
As you can see, you shouldn't leave feed.helpbar.com instead of your homepage and the default search engine. While the most of these programs tend to affect only one specific browser, this one has ability to get on all browsers that are installed on user's computer, including Internet Explorer, Google Chrome, Mozilla Firefox and others. That's why you should think about automatic removal of Feed.helpbar.com. We highly recommend you to try SpyHunter, which has been showing great results when detecting browser hijackers and removing them from the system. Note that manual removal ofSpyHunter, browser hijacker may be complicated because it may try to use helper objects in order to prevent its removal from your computer.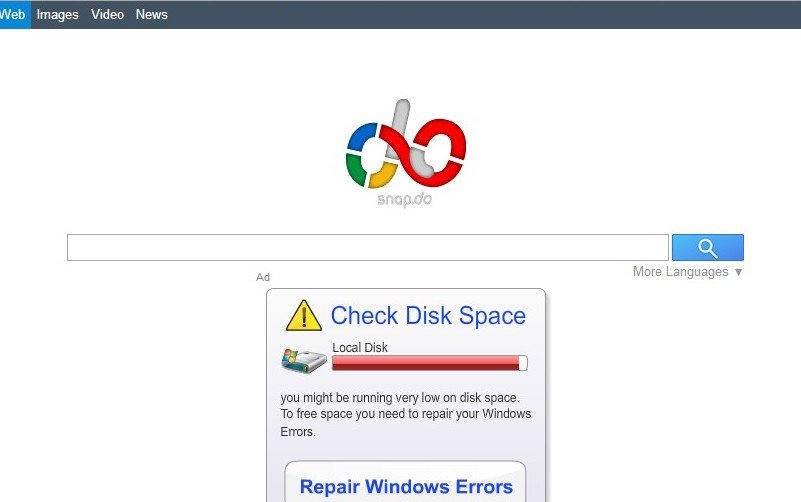 How can Feed.helpbar.com hijack my computer?
Feed.helpbar.com redirect virus and similar browser hijackers can easily get inside the system through its backdoors. As soon as it sneaks inside, it alters computer's settings and starts its annoying activity. When trying to search the web or enter a website, feed.helpbar.com will only show up. That becomes really annoying after some time. Most of its victims still ignore such activity, but you should never do that. The main reason why we recommend this is that you may be redirected to malicious website, which is used to spread malware. In order to remove feed.helpbar.com redirect virus, follow the guide which is given below:
HOW to remove Feed.helpbar.com?
In order to stop redirects to feed.helpbar.com or other unknown websites, you should either run a full system scan with updated anti-malware program, or use a step-by-step guide that is given down below. Please, be really careful when performing steps that are given below if you want to fix your start page and the default search engine without having to deal with that again right after rebooting your computer.
You can remove Feed.helpbar.com automatically with a help of one of these programs: SpyHunter, STOPzilla, Malwarebytes Anti Malware. We recommend these applications because they can easily delete potentially unwanted programs and viruses with all their files and registry entries that are related to them.
It might be that we are affiliated with any of our recommended products. Full disclosure can be found in our Agreement of Use.
By downloading any of provided Anti-spyware software to remove Feed.helpbar.com you agree with our
Privacy Policy
and
Agreement of Use
.