What is Jsf.jsticket.net?
Jsf.jsticket.net is a marketing platform, which shows commercial ads on people's computers. However, before you fall for each of them, you should know that not all of these ads are harmless. Beware that some part of Jsf.jsticket.net ads can be misleading and may try to lead you into downloading adwares, browser hijackers and similar PUPs on your computer. Besides, if you have been seeing these notifications whenever you open a new tab, it means that your computer has already been hijacked by adware. Such programs have been actively spread in a bundle with freeware and shareware as optional components, so if you haven't been monitoring installation of the freeware, there is no surprise that Jsf.jsticket.net ads are following you as soon as you start your browsing.
After paying a closer attention to these ads, we managed to reveal that they are not related to viruses or malware. However, it can easily make you visit a website that belongs to unknown third party trying to trick users into looking at insecure content. After clicking on insecure link, you may be tricked into downloading other useless programs to the system. Beware that this may also infect your machine with malware. Besides, Jsf.jsticket.net ads may start interrupting you every time you start your browsing session and may even start tracking your browsing on the Internet. Typically, the data that is collected with the help of such technique is search terms, mostly visited websites, data that you enter when visiting when visiting these sites, etc. Such information is considered as personally non-identifiable but you should still keep it private. If you have been seeing them during your search sessions, then it's a clearest sign that your machine has already been affected by adware or other potentially unwanted program. You should waste no time and remove Jsf.jsticket.net virus and all related adwares from the system with the help of SpyHunter.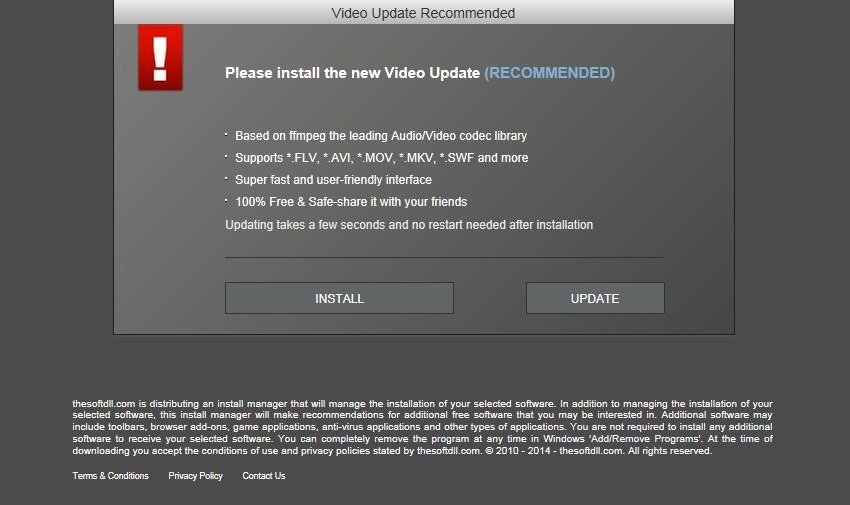 HOW CAN JSF.JSTICKET.NET hijack MY COMPUTER?
Jsf.jsticket.net ads start showing up when this program gets inside the system. In most of the cases, this happens when people download enormous amounts of freeware and don't pay much attention to its installation process by selecting Custom or Advanced installation process. By doing that, they typically agree to install various programs that are presented as 'optional downloads' or 'free additions'. If Jsf.jsticket.net gets on its target PC system, it affects all web browsers that are installed on it and starts displaying it ads. Some people think that they seek to help them save the money. However, they may also be used to increase web traffic, collect sales and other activities. If you noticed Jsf.jsticket.net ads on your computer, we would recommend checking the system with antispyware and also following these steps:
HOW TO REMOVE JSF.JSTICKET.NET virus?
If you have been bothered by Jsf.jsticket.net ads, it's a sign that your computer has been affected by adwares. You should use this guide to fix your computer and each of web browsers (IE, Mozilla Firefox, Google Chrome, etc.) that are there.
You can remove Jsf.jsticket.net automatically with a help of one of these programs: SpyHunter, STOPzilla, Malwarebytes Anti Malware. We recommend these applications because they can easily delete potentially unwanted programs and viruses with all their files and registry entries that are related to them.
It might be that we are affiliated with any of our recommended products. Full disclosure can be found in our Agreement of Use.
By downloading any of provided Anti-spyware software to remove Jsf.jsticket.net you agree with our
Privacy Policy
and
Agreement of Use
.