Bitdefender decryptor saves over $2M for Gandcrab victims in 48 hours
The infamous Gandcrab 5.1 is decryptable thanks to Bitdefender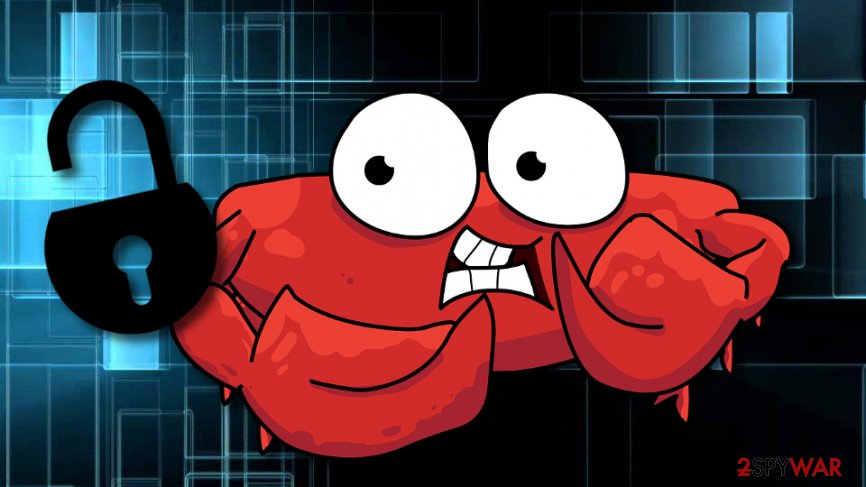 For almost one year now, we all have been hearing about the infamous Gandcrab ransomware[1] and numerous of its versions attacking organizations worldwide. Its distribution techniques have also been far from traditional techniques, including the latest method that injects Windows Powershell commands into the image of a fictional character, known as Super Mario, and infects the system with its help.[2] 
However, the good news is that most of its versions are already decryptable. If you are a victim of any version of Gandcrab ransomware, including the most popular ones Gandcrab 5.1 or Gandcrab 5.0.4, you should try a free decrypter from Bitdefender which has already helped to save more than millions of dollars.
Decryption tool helped victims save over $2 million
The good news showed up several days ago when the Bitdefender presented a long-awaited decryptor. It works with Grandcrab 5.0.4 to 5.1 versions and helps to perform the decryption process without paying any money as the decryption tool also appears to be free.[3] In the meanwhile, hackers have been demanding around $600 for their service.
The tool was released with the help of Romanian Police and Europol.[4] The Bitdefender company has already announced that their decryption tool has saved over $2 million in just 48 hours![5]
Of course, the happiest ones are affected users. One of them was claiming on Twitter that he was looking forward to the Gandcrab 5.0.4 decryptor for months and it finally was released:
i can´t thank you enough, amazing digital heroes, 4 months waiting for a fix for gandcrab 5.0.4, great work guys
In the past, the Bitdefender released the Gandcrab decryption tool for 1.x, 4.x, 5.0.0, 5.0.3 versions. Gladly, now the decryptor can recover all files that were infected with all other versions, except rare variants such as 2.x and 3.x.
Gandcrab decryptor released on time due to the emerging attacks
Cybersecurity researchers claim that the Gandcrab decryption tool was released just on time as various ransomware attacks related to this dangerous cyber threat have been emerging even more and more often. Similar attempts have been made on various worldwide companies, institutions, and have caused numerous losses for almost each of them:[6]
GandCrab has inflicted hundreds of millions of dollars in losses globally since its emergence, and is now one of the most prevalent families of ransomware on the market. 
As Bitdefender claims, the company is looking forward to capturing new versions of Gandcrab as the crooks are likely to react fast to the decryptor release and create new variants for their benefits. After the decryptor release in October 2018, the cybercriminals launched a new attempt just the next day and infected users with a new Gandcrab version. In fact, Gandcrab 5.2 has already shown up.
According to researches, ransomware is one of the most dangerous malware forms that is triggering numerous computer users worldwide recently. We all have to be a part of cybersecurity and take needed precautionary measures in order to avoid ransomware infections and the causes and losses these hazardous cyber threats might bring us.
We recommend all users to stay careful on the Internet sphere. Do not enter any suspicious-looking websites, and if you have already accessed a questionable page, make sure that you scan the system with anti-malware. Additionally, always keep your operating system updated and ensure that no rogue programs are installed on your system. 
About the author
References
Read in other languages
Bitdefender atkodavimo programa sutaupė du milijonus GandCrab aukoms