Gamma ransomware guilty for California hernia institute data breach
Around 16,000 patients' data compromised by an infamous ransomware virus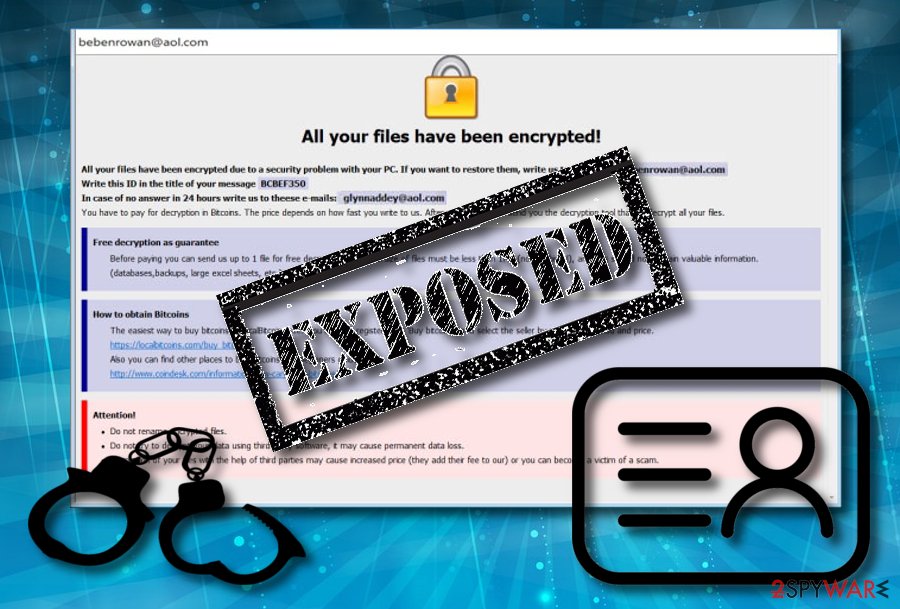 The infamous Gamma ransomware virus[1] was found guilty for exposing sensitive details of around 16,000 patients from the California hernia repair institute. This attack was launched on the 13th of September this year by compromising personal information. The institute itself has already provided some details about the hack[2]:
Our office has experienced a Ransomware attack on September 13th 2018. The attack was tied to an email address Glynnaddey@aol.com. If you were treated by one of our physicians prior to July 19th, 2018 your demographic information may have been compromised. 
The type of information exposed during the cyber attack includes:
Surname, last name;
Residence address;
Birthdate;
SSN;
etc.
Gamma ransomware is in strong relation with Crysis and Dharma 
Cybersecurity experts have already found details that revealed the guiltiness of Gamma ransomware which is known to be related to Dharma and Crysis ransomware[3] The cyber attack included identifying details such as Glynnaddey@aol.com email address which was used as a way to contact the crooks in the Gamma ransomware ransom message.
The good news is that the California hernia institute took some actions to stop this attack from spreading and is looking for high-quality prevention methods that might be helpful in the future[4]:
Our office has moved all of our data to an off-site server, continues to investigate this matter, and has taken steps to eliminate the possibility of a future breach including the purchase of a more robust firewall and antivirus.
The institute has also recommended people, who believe that their data was affected by the ransomware attack, to get an Identity Monitoring Service[5] for one year.
Avoid ransomware and keep important data safe
As we all can see, ransomware viruses are spreading very frequently and attacking numerous companies and institutions. However, that does not mean that such cyber threats overrun regular users. Note that you can easily become the victim of ransomware if you do not take the precautionary measures that are required.
Ransomware often spreads through phishing email messages and their dubious attachments. If you ever receive a spam email letter with some attachments, be aware that virus-related content might hide there. Better erase all questionable email messages if you are not expecting anything important at the moment.
Furthermore, you can keep essential documents unreachable from other people, including cyber criminals, if you store it on an external device, e.g., USB drive. When you purchase such a device, make sure that you transfer or copy important data to it. Keep the USB flash drive unplugged when it is out of usage.
About the author
References