Prisma photo editor targeted by the malicious app creators
Google Play and App Store are full of useful and fun applications used by millions. But how do you know whether the app you are downloading is really the one you expect it to be? There have been numerous cases of apps being taken down simply because they were created to benefit from the popularity of other well-known applications. Take for instance, the notorious augmented reality game Pokemon Go. Since its release, this app has been beating records in the number of downloads it received over a very short period of time. Sadly, the scammers were quick to notice this success and started benefitting from it. Tens of fake applications sharing the name with the popular Pokemon Go were released on the virtual application stores, tricking the users into downloading them on their devices. Unfortunately, Prisma application already seems to be destined for a similar faith.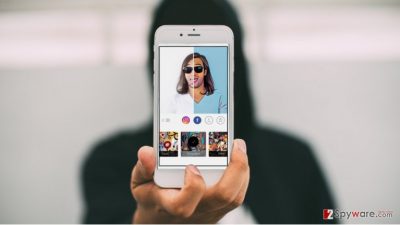 Prisma is an artificial intelligence-driven application that "transforms your photos into works of art using the styles of famous artists". A nice user interface and stunning performance have put this application to the top of the most wanted applications list. Soon after its release on App Store, the program was downloaded 7.5 million times. Since the app was first released for iPhones and there was no equivalent for this application on Google Play just yet, the scammers though it was a great chance to fill this niche with malicious app version and earn some easy money. The security experts claim that the majority of these apps did not even have the picture editing feature and were merely ad-based infections, designed to lure out some sensitive information or force the users to purchase useless services. The ones who bothered integrating some primitive photo editing features weren't any better either. These apps were also filled with ads or designed to track data about the users' phone, such as the phone number, name of the phone's operator, geo-location, language and other features. Though most of such bogus programs are now taken down, there is still a chance that some undiscovered variants are still roaming the Google Store. So the next time you download some application on your computer make sure it is safe. We recommend paying attention to the app's ratings and user feedback. Low ratings and poor reviews may indicate that a certain application is not worth downloading to your device.
About the author