Tech support scammers use new tricks to scare Google Chrome users
New tech support scam can freeze your Google Chrome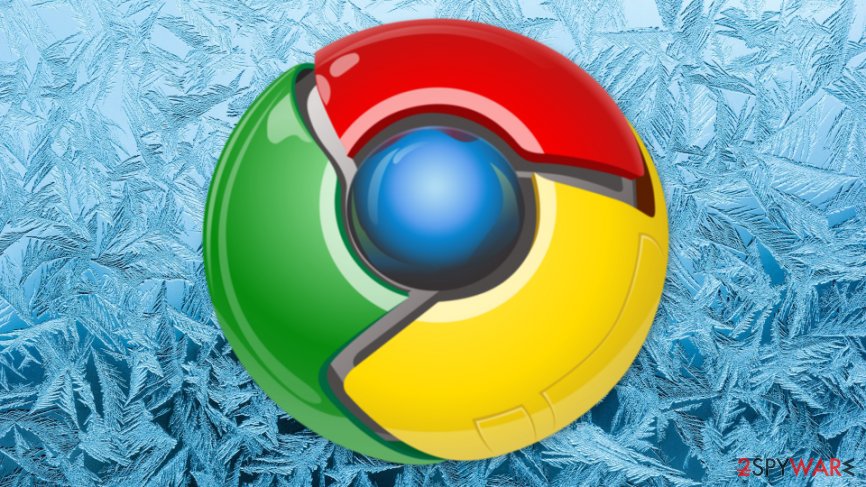 Technical support scam[1] is a tricky type of cyber crimes. Scammers use numerous methods to scare netizens and make them call to fake support service. However, recently crooks found a new way to trick Google Chrome users that something is not right by forcing the browser to freeze.
Researchers from Malwarebytes Labs[2] discovered a new tactic used by scammers that makes Chrome unresponsive in 10 seconds. In the blog post, researcher Jérôme Segura explains that criminals use window.navigator.msSaveOrOpenBlob programming interface and exploit other API features that allow saving specific files.
The download process is extremely quick, so users might not even notice that some files are saved on the computers within a couple of seconds unless they have a powerful device. However, this activity uses lots of computer's CPU which can be noticed in the Task Manager.
However, the problem is that within 10 seconds, Google Chrome becomes unresponsive. Hence, users cannot close the tab or browser normally. All they can see is a threatening security alert that asks to call Microsoft support immediately.
Another example of Microsoft support scam
Apart from quite sophisticated functionality, scammers do not show any news tricks or ideas. They still use the name of Microsoft. However, if people still fall for this hoax, why bother to think of something new?
When a user is redirected to a compromised website, it delivers a pop-up providing terrifying information about the possible data breach and privacy issues. In order to protect Facebook and Online SAS account logins, credit card information and photos saved on the computer, people are urged to call "Microsoft technicians" in 5 minutes.
The same message has been used in numerous similar scams. However, cyber security specialists remind that the aggressive behavior of pop-up on the browser and urge to call support are the main sign that security alter is fake.
Remember that Microsoft does not provide security warnings in the browser, especially in Google Chrome.[3] Thus, if you encounter this or similar pop-up, just force-quit this malicious process on Task Manager.
Scammers cannot freeze other web browsers
This time scammers seem to target Google Chrome users only. However, their decision is not surprising. Chrome is the market leader among other web browsers. Hence, crooks have higher chances to receive some calls from the users.
According to Ars Technica,[4] the same scam cannot affect Microsoft Edge, Internet Explorer or Mozilla Firefox. Thus, users should be able to close the browser normally. However, if some problems occur, Windows users can always quit browser's processes via Task Manager.
Mac users who are browsing the web with Chrome should not worry about frozen browser too. Scammers haven't created an alternative hoax and cannot make Chrome unresponsive yet. However, no one can promise that similar trickery won't be used in the future.
Meanwhile, there are many different scams that aim at Mac OS X[5] as well. If you encounter one of them, don't forget that you can escape it by force-quitting the browser via Apple menu.
About the author
References
Read in other languages
Google Chrome vartotojai - kibernetinių sukčių akiratyje