TikTok might be a threat to national security, US senators say
US senators urge National Intelligence to investigate TikTok over potential national security threats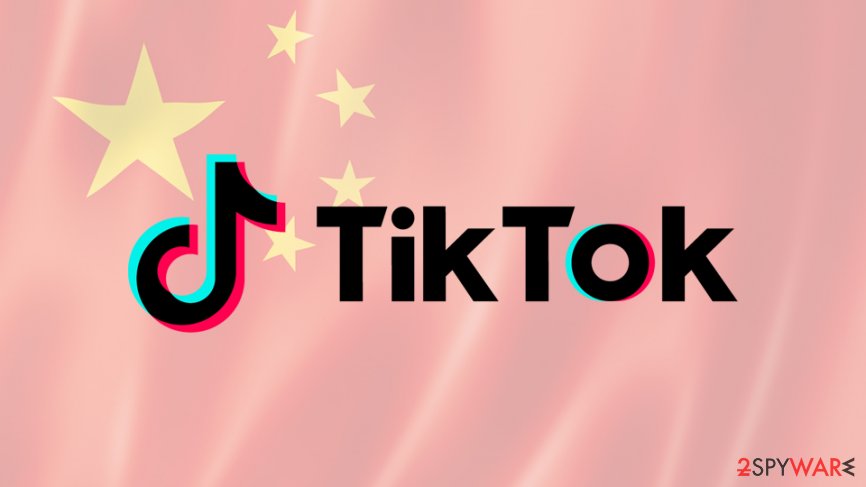 On Wednesday, United States Senators Charles E. Schumer and Tom Cotton wrote a letter to Joseph Maguire, the Director of National Intelligence, expressing their concerns about the popular video-sharing app TikTok.[1] According to Senators, the application might be posing a significant risk to national security and called for the federal investigation to be conducted. 
ByteDance, a Beijing-based developer, launched TikTok in 2017, and since then gained immense popularity worldwide – over 1 billion users have it installed on their iOS or Android devices. A different version of the application also exists under the name Douyin and, aside from being run on separate servers to comply with Chinese censorship laws, its functionality remains the same – TikTok lets content makers create and share short videos across all social media platforms.
The lawmakers are concerned that, due to ByteDance being a Chinese company, it might be inclined to share the data of 110 million US citizens with China:
With over 110 million downloads in the U.S. alone, TikTok is a potential counterintelligence threat we cannot ignore. Given these concerns, we ask that the Intelligence Community conduct an assessment of the national security risks posed by TikTok and other China-based content platforms operating in the U.S. and brief Congress on these findings.
No independent body to prevent Chinese Communist Party from acquiring information from Chinese companies
TikTok uses AI-based algorithms in order to learn each of the users' interests and preferences, and it also stores such data as IP addresses, cookies, device identifiers, user content and communications, etc. According to the company, all this information is stored on servers outside of China – the US and Singapore. However, because ByteDance is based in Beijing, it still needs to comply with the laws of the country, and there is nobody to stop the Chinese Communist Party from taking what it came for:
Without an independent judiciary to review requests made by the Chinese government for data or other actions, there is no legal mechanism for Chinese companies to appeal if they disagree with a request.
China has a bad reputation when it comes to freedom of speech and its censorship laws. In September, the news broke out about TikTok's censorship of posts that do not compel to Beijing – some of them even result in the content deletion and user bans. The violations include content mentioning such events like the Tiananmen Square massacre, Tibetan independence, Hong Kong protests, Tibetian and Taiwanese independence, treatment of Uighurs, and others.[2]
Senators said that the application might also be used to influence political events and target various groups, as already happened during 2016 when Russia launched social media campaigns to influence the results of the U.S. presidential election.[3]
TikTok claims transparency
The letter on Wednesday was not the first time TikTok faced criticism from Congress – earlier this month, Senator Marco Rubio asked the US government to look into the application. The app maker finally released a statement regarding the issue, saying that it "takes these issues incredibly seriously."
TikTok claims that it never received any type of requests from the Chinese Communist Party to hand over the US citizens' data and would not comply if asked to do so. As already known, the collected information of the US users is stored in the US, and backed up in Singapore, with none of the servers being located in China. TikTok also denied any involvement in content censorship:
Our US moderation team, which is led out of California, reviews content for adherence to our US policies – just like other US companies in our space. We are not influenced by any foreign government, including the Chinese government; TikTok does not operate in China, nor do we have any intention of doing so in the future.
According to the post, TikTok's goal is to "provide a trusted platform for entertainment and creativity." However, public concerns about Chinese censorship and influence over American companies keep rising due to such events like Apple pulling out a mapping app that helped Hong Kong protesters to mark police locations,[4] Blizzard banning e-sports participant for speaking about Hong Kong,[5] and Chinese potential ban of NBA after Houston Rockets GM Morey posted a tweet supporting the Hong Kong protests.
About the author
References