Why do I need backup and what options do I have for that?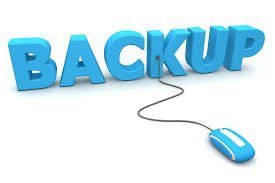 Months after months, security experts have been reporting that ransomware cases are growing at a steady rate and that there is no chance that hackers will stop distributing these viruses. If you have never heard about ransomware, then you should remember the main thing – after infecting the system, such threat can easily encrypt your important files. For giving you a chance to decrypt these files, it asks you to pay a specific ransom. Usually, victims are asked to pay from $100 to $500 for the decryption of their blocked files but there is no guarantee that these ransoms won't be increased anytime soon. However, you wouldn't even think about making this payment if you would have backups of your important files. To help you ensure that you won't lose your files after the unexpected infiltration of such threats as Cryptolocker, Cryptowall, CTB Locker, Cryptorbit, etc. we decided to create this post.
First of all, we should answer a simple question – what you need to backup? This is ultimately up to you. However, it should definitely be important documents (tax or business related information) your artistic creations, photos, videos, music records or pretty much anything what seems important and what would make you extremely disappointed after the loss of it.
After selecting files for backup, you should also select the method. When looking for the best option to backup your files, you should know that there are two main options that could help you protect your valuable photos, videos and documents. Please, check each of them and think which method would work for you the best. Here is what you should know about each of them:
1. External backup.
If you are looking for a cheap option, you should choose the external backup. One of the most popular tools that can be used for that are external hard drives. In addition, you can also rewrite your files to CDs, DVDs and USB keys for trying to protect them. However, we can't declare that external backup is the safest option. Yes, you can protect your photos or documents after re-writing their copies to CDs or DVDs. However, if you like to keep your portable hard drive or the USB key inserted into your PC, you can hardly protect these important files because ransomwares are capable of encrypting each of connected drives. In this case, you should either make sure that your hard drive is disconnected and stored safely when not in use or think about other options.
2. Cloud backup.
If you want to make backups of your files without even realizing that, you should think about cloud backup option. However, for getting ability to use the cloud, you should make sure that your PC is connected to the Internet. In this case, the backup is kept on a server, which is far away from cataclysms and viruses that may try to affect the external drive if it is connected to PC. What could you choose for cloud backup? The most known options are Carbonite, Google Drive, Dropbox, iDrive, iCloud, etc. Of course, there are hundreds of others that can be selected.
At the end, we must let you know about the rule of three, which means that you should think about bonding each of these options and trying to make an extra copy of each of your important files. For example, you can keep one backup on an external hard drive and then make another backup to keep it on the online storage service. This will help you to avoid all these dramas and the worst case scenarios…
About the author
Read in other languages