Attention for Facebook users: virus spreads via comment tagging
After Facebook has steadily evolved into the social network uniting millions of Internet independent and corporate users worldwide, it was a matter of time when it would be targeted by hackers. Until now, there have been already different variations of Facebook virus. However, crooks do not rest as they have shaken the virtual community with another malware. IT experts have received recent reports about the malware which spreads through the comment function. Thus, the main question arises: can you escape this threat?
Crooks skillfully exploit various Facebook functions for their malignant deeds. This time, they come up with a strategy to deceive users using comments. A victim receives an email in the form of a notification sent from this social network. The message informs a user that his Facebook friend tagged him in a comment. Without suspecting anything wrong, the victim opens a message. Nonetheless, here lies the fraud. Contrary to ordinary notifications, the fake email contains the attachment with embedded JavaScript code. The file is encoded as a comment…[number].scr. Thus, when the file is downloaded, the malware hiding within activates itself and starts its misdeed.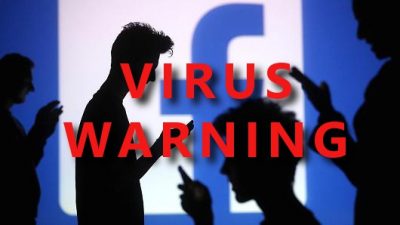 Interestingly, only Google Chrome users fall under the primary target. It is not clear why other browser users are excluded. Speaking of the malware itself, virus researchers still analyze it. Consequently, it has been revealed that it is ordinary JavaScript malware which is used for downloading the other part of the virus. The origin of the threat still remains a secret: is it a trojan, which steals personal login information, or a computer worm? There are even speculations that ransomware might be hiding behind this malware.
Certainly, it is not the first hackers' attempt to distribute their virtual threats employing this website. However, within time, their techniques and hacking techniques have become more crafty and destructive. Despite that you use Incognito mode for browsing or a reliable Internet connection, you should remain vigilant not to run into this threat. Updating your security programs and installing additional security plug-ins might be of significant help. All in all, your personal cautiousness is the essential factor determining whether the virus enters your PC or not.
About the author
Read in other languages