Scammers target Booking.com users via WhatsApp messages
A new scam on WhatsApp aims to steal Booking.com users' personal information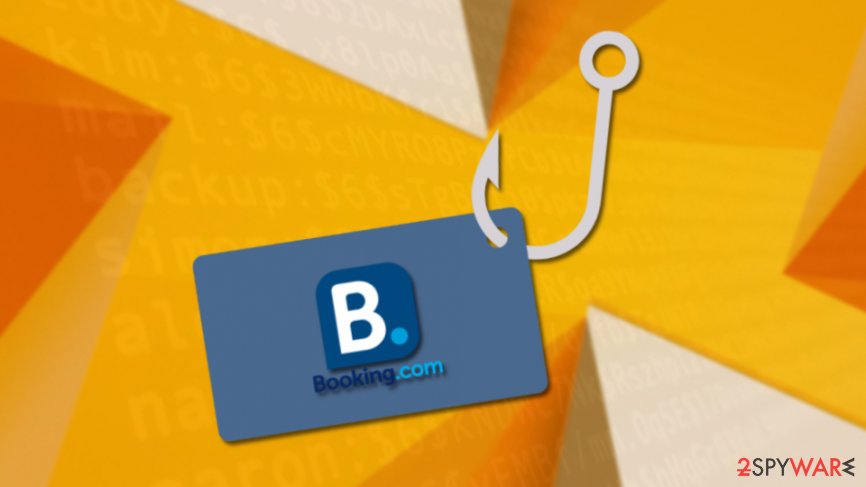 Summer holidays are around the corner, and cyber criminals created new plans how to reach tired people who are waiting for their sunny vacation. The recent scam has been noticed spreading on popular messaging app WhatsApp.[1] Crooks send phishing emails to popular reservation company Booking.com customers.
Marketing manager David Watts reported to The Sun[2] about a received shady message on WhatsApp. He was informed about Booking.com security breach and necessity to change the password. The message also included the link that redirected to site where attackers can get access to user's booking information.
Once they get information about booked hotels, crooks send another message asking for banking information in order to make a full payment for the place of residence. Watts tells that the scam is crafted and can easily trick people that the message is legit:
It looked very believable and I can believe people fell for it.
Booking.com is not affected by a data breach
The company was informed about the outgoing scam. Representatives of Booking.com tell that the company wasn't affected by any data breach. All customers information is safe and sound. However, attackers may have compromised hotel systems with which the company works on a different portal.
It seems that cyber criminals managed to steal a bunch of personal customer's information in order to send legit-looking messages via WhatsApp:
full names,
addresses,
phone numbers,
reserved dates,
prices of bookings,
reference numbers.
Therefore, people who are planning their trips using Booking.com should watch out for suspicious messages. If you received a message asking to enter payment or credit card information, contact the hotel directly, and ask if they actually sent the message.
Additionally, do not click any links that ask to change your password. First of all, check the information on the official website or read news portal to learn if there are any security breach on Booking.com or other services. If you cannot find anything, you have definitely been targeted by cyber criminals who want to ruin your summer holidays.
Booking.com scam actively spread via emails in 2014
It's not the first time when criminals aimed at Booking.com customers. However, a few years ago crooks managed to reach around 10,000 travel agent's customers.[3] The company had to pay compensations for all victims of the phishing scam.
In 2014, people received letters that looked like sent from booking.com. These spoofed emails included information about the customer, his or her reservation number, names of guests, and other related details.
The phishing email asked to pay for the stay at the hotel due to the high demand for the reserved dates. Unfortunately, many people were tricked by the scam and transferred thousands of dollars to criminals. However, booking.com refunded all the victims.
The majority of victims were from the United Kingdom, the United States, Italy, France, and Portugal. However, Polish users were attacked by e-mail trojan the same year too. People received personalized letters informing about a reservation and included a fake invoice.[4]
The travel agent and hotel booking service provides all needed information about phishing emails and how to recognize a legit letter from booking.com.[5] Users who received a scam email are also asked to inform company via email address.
About the author
References