How to remove AOL parasites
AOL parasite is a malicious computer program designed to attack users thru an AOL Instant Messenger (also known as AIM) and other America OnLine software. A typical AOL virus is very similar to the trojan horse or a worm. Once it infiltrates the system, it seeks to steal passwords, account details and other valuable information. So, the main task of this virus is to hide deep inside the system and record victim's keystrokes or capture his/hers computer's screen. Nevertheless, some part of AOL viruses can also be used to get the remote access to the system and initiate other unsolicited activity on it.
AOL viruses are spread by hackers with the help of infected email attachments and harmful links, that are typically displayed for victims thru AOL Instant Messenger messages. Some time ago, AOL parasites were used to infect only Microsoft Windows operating system. However, today Mac OS X can also be affected by any of AOL viruses. No matter that these threats are not considered the most regular ones because their distribution rate has decreased during the last years, you should never click unknown links that may appear in your AIM. If you are still using this messenger, you should consider installing a reputable anti-spyware on your computer. All recommended tool can be found in our Software section.
An AOL parasite activity on the affected system
The most of AOL parasites are very dangerous viruses that can lead people to identity theft, money loss and similar problems. Their owners can reveal victims' banking data, logins, passwords, credit card details and other sensitive information. Furthermore, hackers can use the recorded AIM or ICQ login information for trying to disable particular accounts or use them for malicious purposes. Some versions of AOL parasites have also caused technical problems on their affected PC system. They have also been severely degrading Internet speed or making it totally unusable. Finally, it is believed that by exploiting certain software vulnerabilities, AOL virus can install a way more dangerous viruses on the system.
Steals various passwords and login information, UINs (Universal Internet Number, which is used in ICQ network), and other personally identifiable information. Once it is collected, it is sent to the predetermined server or transferred to the remote host through a background Internet connection.
Spreads an excessive amount of spam messages, performs DoS (Denial of Service) or similar network attacks.
Captures online conversations by recording all information, which is added or sent thru AOL Instant Messenger or ICQ program.
Seeks to infect the whole victim's contact list, distributes infected files or links to malicious websites seeking. Clicking on such link or opening a file usually infects a computer with additional malware.
Retrieves information about installed AOL or ICQ software, collects IP address and other network/system information.
Disables legitimate software without user's permission asked.
In order to complicate its removal, hides its processes, files and other objects.
The most common ways of infiltration
As we have already mentioned, AOL viruses can infiltrate the target PC system unnoticed. There are three major ways how they can do that.
AOL Software vulnerabilities. That's the most popular method used to promote AOL parasites. Such distribution technique does not require to display any setup wizards, dialogs or warnings, so the whole infiltration process is performed without users' knowledge. In order to protect yourself from this distribution method, you should always update AOL, security software and other programs on your computer. Of course, installing a reputable anti-spyware is also recommended.
Misleading links spread via AOL Instant Messenger (AIM). You can also get infected with AOL malware after clicking on a infected link in your instant messenger. Such links are usually presented as very important messages, but all what they do is redirect people to malicious websites or simply infect their computers with AOL virus. Please, stay away from them!
Other malware. AOL parasites can also spread around with the help of trojans, backdoors, spyware and similar viruses. In order to make sure that your computer is totally safe, you need to scan your machine with an anti-spyware software.
Examples of the most relevant AOL parasites
There are lots of different AOL parasites. The following examples illustrate their typical behavior of such threats:
Omerstroke is a computer virus that monitors user's activity on AIM messenger. It records valuable information, such as login names and passwords, and shares this gathered data to its remote server. It also can capture any message that is sent thru this messenger. Beware that this virus infiltrates the target PC system with the help of a fake error message. After doing so, it starts automatically running on every Windows startup and hides from the user to avoid the removal.
ICQ Zap infects the AIM and sends an extremely large amount of spam messages. Such activity not only severely decreases the speed of the Internet connection. It can also affected the overall performance of an affected computer.
UIN IP parasite affects systems with the help of trojan horse or a fake warning message that is displayed while user is using AIM. It acts as a proxy server, which is capable of capturing victim's chat messages and conversations. The parasite doesn't harm the system, but can cause a significant danger to user's private information.
Removing AOL virus from computer
The most of AOL viruses work in the same way as other computer viruses. Therefore, they can be prevented with the help of reliable security software, such as anti-virus and anti-spyware. In addition, anti-spyware software can also be used to remove AOL parasites from the system. You can find all recommended programs, that were used when testing each of these threats, in our Software section. However, the most recommended of them are FortectIntego, SpyHunter 5Combo Cleaner.
Beware that in some cases even the most powerful antivirus or anti-spyware programs fail to remove a particular threat and fix the affected PC system. That is because software developers cannot guess what malicious components will be added to one or other malware and it takes time to make a new anti-spyware update. However, if you were informed about the appearance of such update, you should install it without waiting your time.
Latest AOL parasites added to the database
ICQ Zap is yet another AOL parasite. However, it belongs to a different kind of AOL infections if compared to Omerstroke.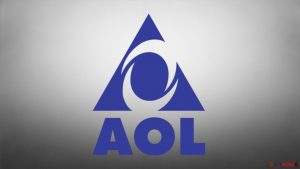 Master AOL – an outdated program you should eliminate from your PC.
UIN IP AOL Parasite. What is it? UIN IP is an AOL Parasite that can infect your PC's system via Trojan or fake Windows error messages.
Information updated: 2017-05-11