What is wox.exe? Should I remove it?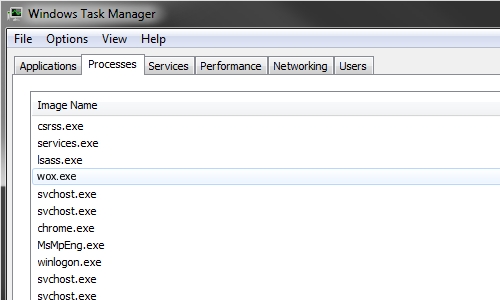 wox.exe is an executable file that should be eliminated from the system without any delay. We recommend this because this program belongs to a serious virus, which is called Nortel Antivirus. No matter how trustworthy it looks, this application seeks the only thing – to trick people into purchasing its fake licensed version. For that, it displays lots of fake alerts that all report about the same thing – hundreds of different viruses. Please, do NOT fall for these ads because there is a huge possibility that they are fake and are filled only with invented information.
For checking what's the real situation of your computer is, you should scan it with Reimage. This program will also help you to remove wox.exe and other malicious files from the system. Otherwise, this file will continue initiating malicious activities on your computer. Even if this file does nothing suspicious, its presence indicates that your computer is infected with a particular threat.
Attention! Please note that the wox.exe file may also be a fully legitimate part of the operating system or legitimate software. Often parasites use files with unsuspicious names, but malicious functionality. That's why you should always carefully check the file before deleting it because it can be required by your essential programs to work properly. For that we recommend using RegCure Pro.
verdict - status of the file:
dangerous file
Advice:
If your computer seems sluggish, or you are suffering from unwanted advertisements and redirects to unknown websites, we highly recommend you to scan it with reputable anti-spyware program. Do some FREE scan tests and check the system for unwanted applications that might be responsible for these problems.
About the author