Xorist ransomware virus. How to remove? (Uninstall guide)
Xorist is a ransomware virus locks files and asks to pay a ransom within 36 hours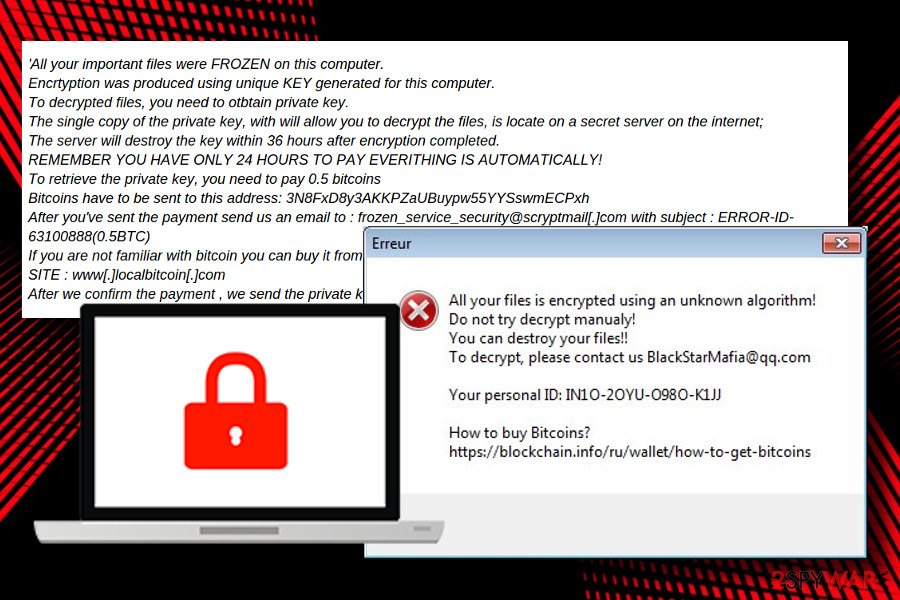 Xorist is a name that describes a family of ransomware viruses. The pathfinder of the family has been detected in 2016, while currently 11 Xorist ransomware versions can be found actively spreading on the Internet. Malware is developed using Encoder Builder v.24 from [Pastorok][1] and uses either XOR or TEA encryption algorithm to corrupt files on the affected computer. The latest variant of this virus has been detected in the second half of March 2018. It's dubbed as Xorist-XWZ. It uses XOR, cipher and appends .xwz  file extension to each encrypted file. Upon encryption, the victim is presented with a ransom note READ ME FOR DECRYPT.txt. According to ransomware researchers, the Xorist-XWZ virus is capable of corrupting 111 file types, including: 
Questions about Xorist ransomware virus

.1cd, .3gp, .7z, .a06, .ac3, .aleta, .aol, .ape, .arena, .aspx, .avi, .b64, .bak, .bd, .bmp, .cdr, .cer , .csv, .dat, .db, .dbf, .divx, .djvu, .dl0, .dl1, .dl2, .dl3, .dl4, .dl5, .dl6, .dl7, .dl8, .dl9,. doc, .docx, .dwg, .flac, .flv, .frf, .gdb, .gif, .gzip, .htm, .html, .ibk, .ifo, .jpeg, .jpg, .kwm, .ldf, .lnk, .m2v, .max, .md, .mdb, .mdf, .mkv, .mov, .mp3, .mp4, .mpeg, .mpg, .mt0, .mt1, .mt2, .mt3, .mt4 , .mt5, .mt6, .mt7, .mt8, .mt9, .net, .odt, .p12, .pdf, .pfx, .png, .ppt, .pptx, .ps1, .psd, .pwm,. .wk, .wk1, .wk2, .wk3, .wk4, .wk5, .wk6, .wk7, .wk8, .wk9, .wma, .wmv, .xls, .xlsm, .xlsx, .xml, .zip. 
| | |
| --- | --- |
| Name | Xorist |
| Type | Ransomware |
| Versions | Team Xrat, XPan, Zixer2, Imme, AvastVirusinfo, Crypto1CoinBlocker, Hello, .Cerber_RansomWare@qq.com, Cryptedx, Xorist-Frozen, Xorist-XWZ. |
| Danger level | High (initiates unauthorized system's changes and can cause permanent data loss) |
| Detection | 2016 (actively spreads up until now) |
| Distribution | Malspam, exploit kits, drive-by-download, fake software updates,  |
| Symptoms | Most of the personal files appended with a Xorist related file extension (the list down below), .txt file as a ransom note available on the desktop, system runs slower, multiple suspicious files misusing CPU resources, etc.  |
| Encryption methods | XOR and TEA |
| Redeem size | Varies from 0.3 to 2 Bitcoins |
| Decryptable | Yes. A free Xorist decrypter is available, but it may not be capable of decrypting the newest versions |
| Elimination | Automatic. Install a professional anti-malware and run a deep scan with it. Our recommendation is Reimage. |
 All extensions that it has ever used were included to this list:
.antihacker2017;
.pa2384259;
.hello;
.brb;
.RusVon;
.fast_decrypt_and_protect@tutanota.com;
.xdata;
.SaMsUnG;
.zixer2;
.error;
.errorfiles;
.@EnCrYpTeD2016@;
.encoderpass;
.fileiscryptedhard;
.6FKR8d;
.EnCiPhErEd;
.73i87A;
.p5tkjw;
.PoAr2w;
.ava;
.xwz.
As you can see, the virus has been updated numerous times. One of the previous versions that manifested at the beginning of February 2018 is dubbed as Xorist-Frozen. It appends .frozen_service_security@scryptmail.com file extension, generates HOW TO DECRYPT FILE.TXT ransom note, and demands a ransom for a decryptor.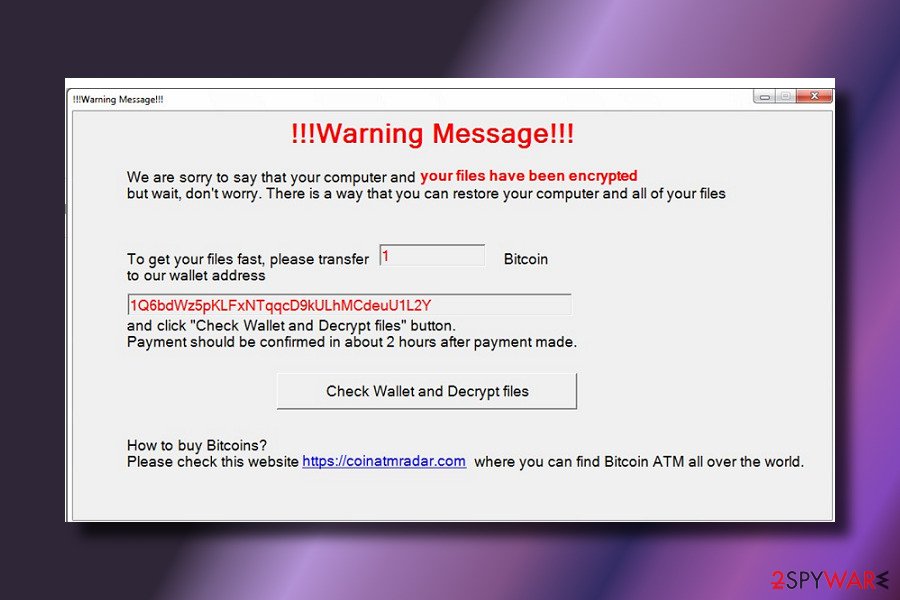 In comparison to other ransomware viruses, Xorist employs a quite strange communication method. The victims of the original ransomware virus have to send the SMS message to the provided numbers instead of using Bitcoin payment system. [2] 
When the developer of the virus supposedly sends a unique decryption password for the victim. The victim needs to enter this password into a Password Prompt, and then the files should be decrypted. However, the number of attempts to enter the password is limited by the creator of the virus. If the victim exceeds the number of attempts to type in the right password, user's data will be lost forever.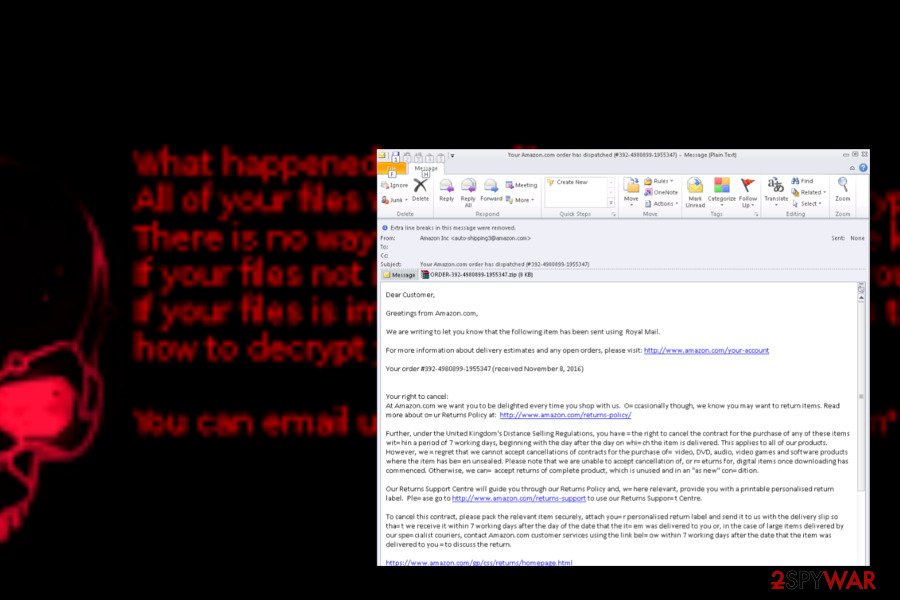 In the meanwhile, the Xorist-Frozen virus does not intimidate people by the number of excessive number of attempts to enter the code. Now the victim is informed that the server will destroy the key within 36 hours after the encryption, but the payment has to be transferred within 24 hours. However, instead of listening to hackers, make sure to remove Xorist-Frozen completely. 
Following these orders is neither necessary nor recommended[3] because ransomware is already decryptable. Even its latest variant Cryptedx ransomware can be beaten. Thanks to security researchers, you can use free software to recover corrupted data. However, before using this tool, you should remove Xorist ransomware from the computer using Reimage, Malwarebytes Anti Malware, or another anti-malware.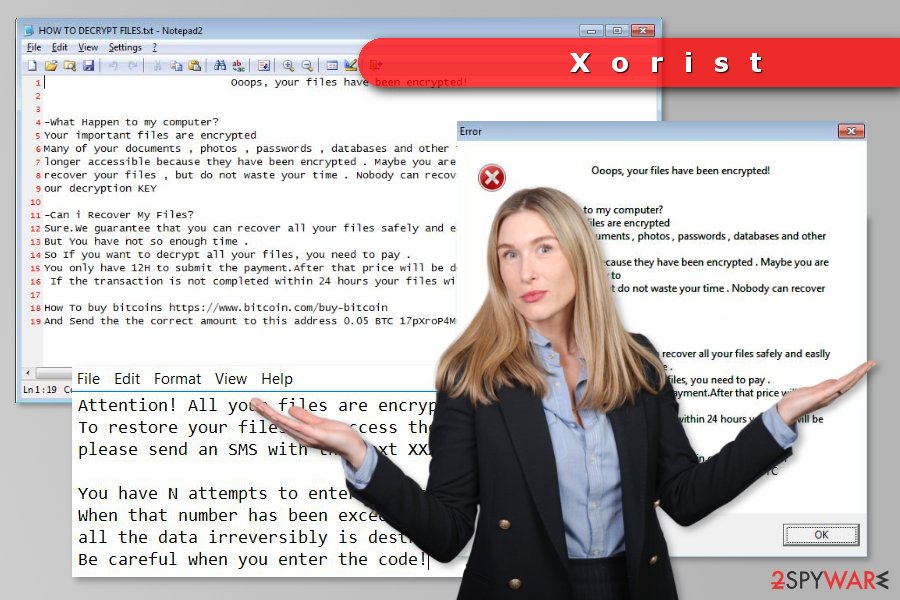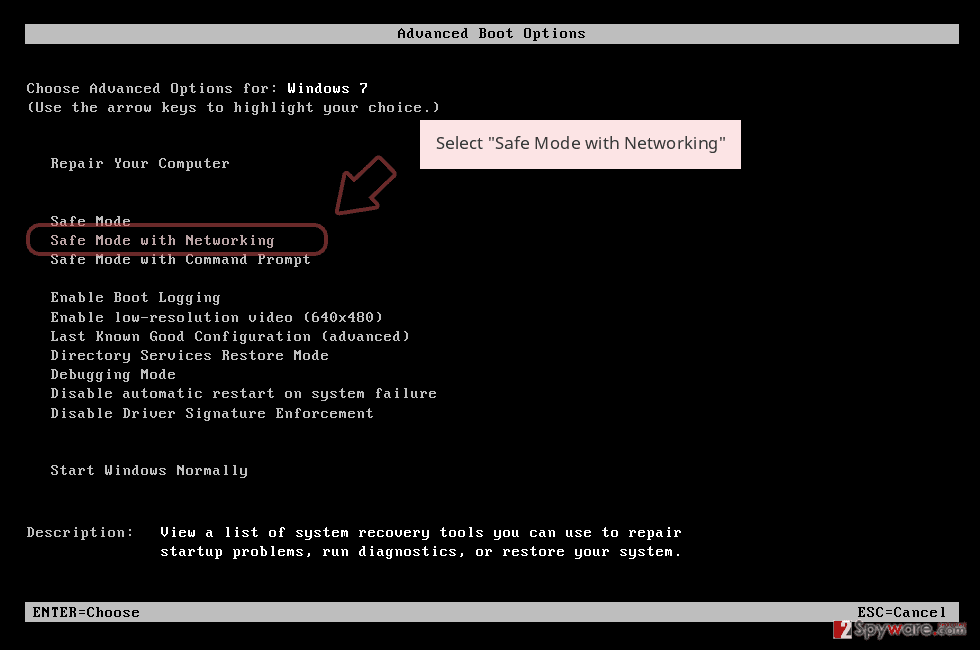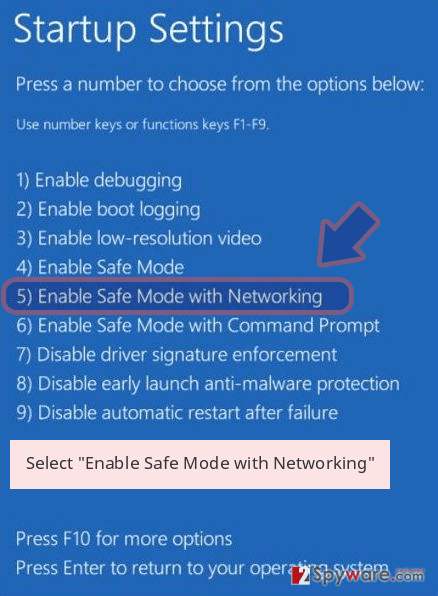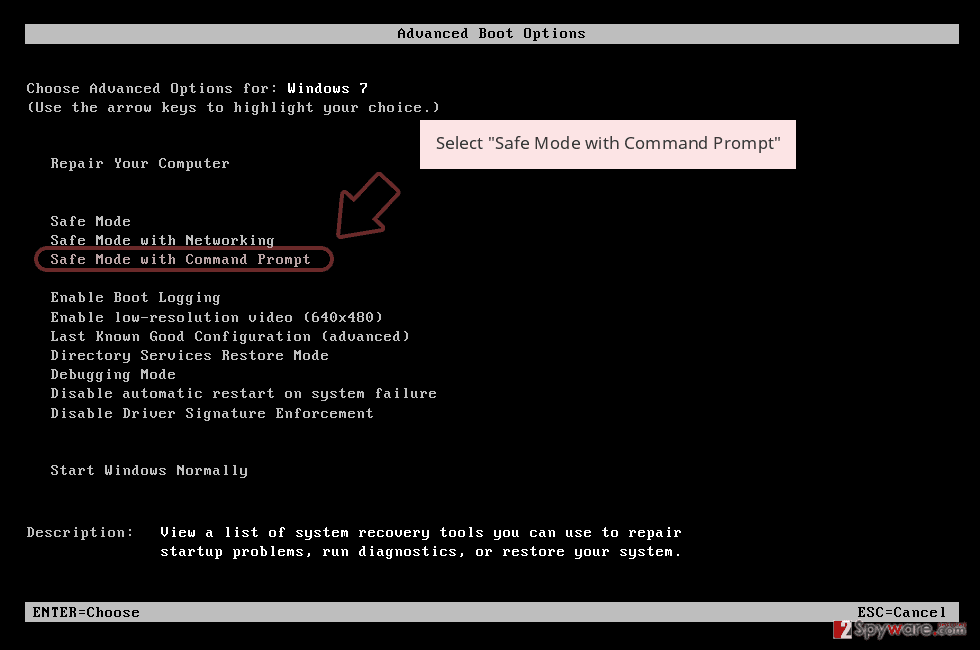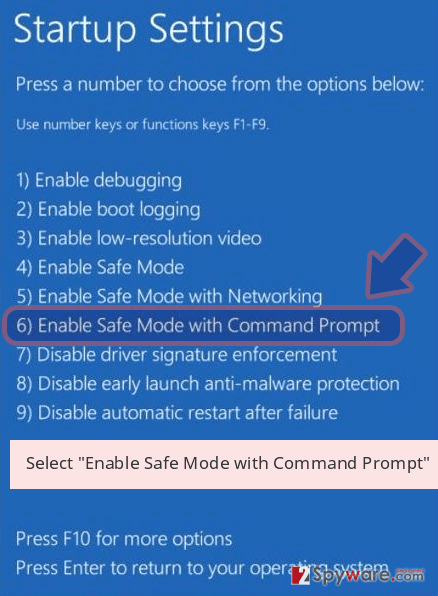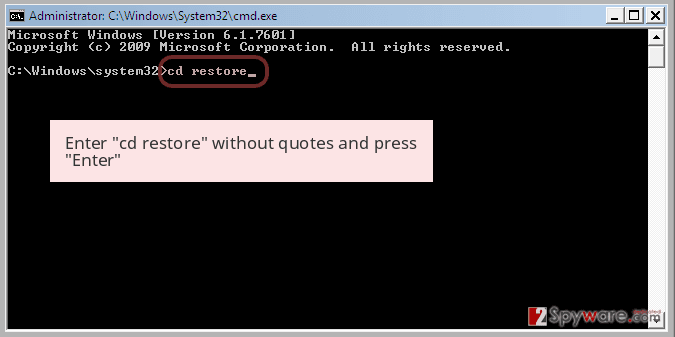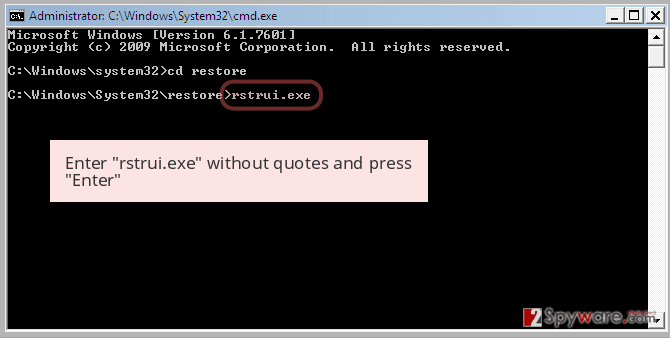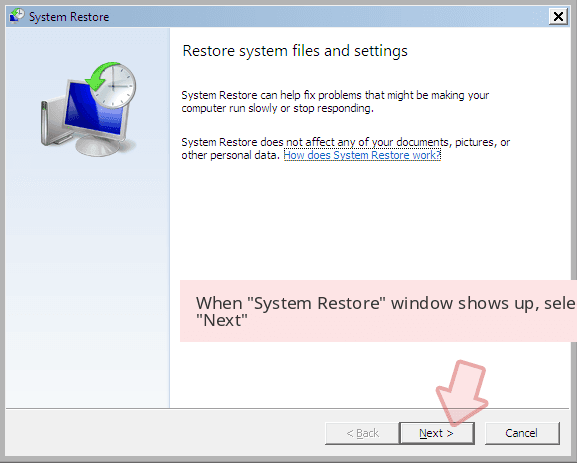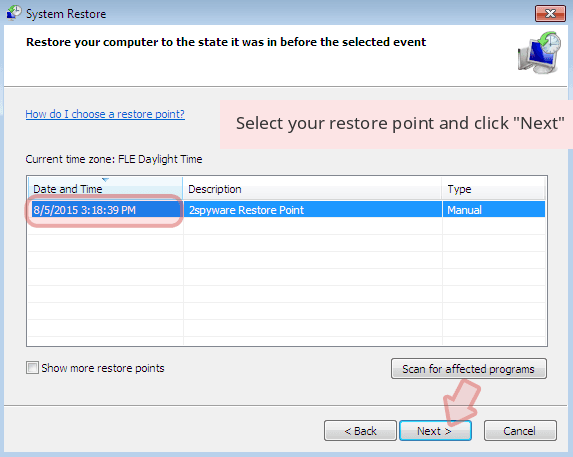 Slide 1 of 10
Variations of the Xorist malware
This version has been discovered on August 2016 targeting Portuguese[4] computer users. The virus encrypts files with RSA-2048 encoding system and hides the decryption key. To the encrypted files, malware appends .C0rp0r@c@0Xr@ file extension and delivers a ransom note "Como descriptografar seus arquivos.txt."
Victims are told to contact authors of this virus via corporacaoxrat@protonmail.com email address and learn how to obtain the decryptor. However, doing that is unnecessary because ransomware can be decrypted for free with Team Xrat decryption tool.
Malware emerged in September 2016. It uses AES-256 encryption and appends either .____xratteamLucked and .one file extensions. The unique feature of the ransomware is that after infiltration it check the default language of the computer.
The ransom-demanding message does not inform how much Bitcoins victims have to transfer. However, some people claim that they were asked to pay 0.3 BTC. However, this piece of crypto-malware is poorly written, and users can recover their files for free after XPan removal.
This variant of the Xorist uses Tiny Encryption Algorithm and appends .zixer2 file extension. Following data encryption, it delivers a ransom note in HOW TO DECRYPT FILES.TXT file. Here victims are asked to contact cyber criminals via datares@india.com email address.
It's unknown how much money crooks ask in exchange for the decryption key. However, victims do not need to waste their time chatting with hackers. Once the malware is wiped out from the system, people can recover their files with Xorist Decrypter.
Malware uses XOR encryption algorithm and appends .imme or .imme.teras.completecrypt file extensions. In the ransom note, hackers demand to pay 2 Bitcoins within 72 hours for data recovery tool. The threatening message also reveals unique user's ID that victims have to send supfiles@inbox.im or supfiles@gmx.com as soon as they pay the ransom. However, just like the other variants of Xorist, this one is also decryptable.
AvastVirusinfo ransomware virus
This variant aims at Russian-speaking computer users. It appends .[8 random chars] extension to each of the targeted file and installs a ransom note called "КАК РАСШИФРОВАТЬ ФАЙЛЫ.txt," Here crooks ask to contact them via avastvirusinfo@yandex.com and pay only $15.Nevertheless, the ransom is small; there's no need to pay it because ransomware is decryptable for free.
Crypto1CoinBlocker ransomware virus
Malware uses RSA-2048 cryptography to encode files on the affected computer. When all files are encrypted, ransomware delivers a pop-up window with a ransom-demanding message. The same data recovery instructions are provided in the HOW TO DECRYPT FILES.txt file too.
Cyber criminals ask to transfer 1 Bitcoin to the provided wallet address. What is interesting, that Bitcoin wallet address is the same as the appended file extension – .1AcTiv7HDn82LmJHaUfqx9KGG55P9jCMyy. However, paying the ransom is not recommended. After Crypto1CoinBlocker removal, users are advised to try alternative recovery methods.
It's the recent variant of Xorist malware that emerged in August 2017. Malware spreads and is executed from the iji.exe file. Once this file is run on the system, it starts scanning the system and looking for the targeted files. To all of the encrypted data it appends .HELLO file extension.
The virus also delivers a pop-up window informing about encrypted data. What is more, it also installs a ransom note called HOW TO DECRYPT FILES.txt where victims are asked to transfer 0.05 BTC to the provided address. Users are given 12 hours to complete this task. After the deadline, the price will double. However, after 24 hours corrupted files are said to be deleted.
.Cerber_RansomWare@qq.com crypto-virus
Despite the reference to the notorious Cerber ransomware, the malware happens to be another version of Xorist virus. It is common technique among cyber criminals to threaten users with more menacing virtual threats. On the other hand, this malware is still capable of encoding users' files, appending .cerber_RansomWare@qq.com extension and demanding ransom.
The malware is still under development so it only presents demands in HOW_TO_DECRYPT.txt file. No specific sum of ransom is indicated. Users should not consider paying the ransom as they might make use of free Xorist Decrypter.
This is the newest version of Xorist crypto-malware. The virus is already detected by 53 security software vendors as dawdawd.exe. Fortunately, just like previous its versions, it can be decrypted with the help of Emsisoft decrypter.
When infected, you can find that all of your files are inaccessible. Besides, their endings will be changed to .cryptedx file extension. In this case, you should ignore warning message which is also dropped by malware developers, and remove Cryptedx ransomware from the system. Then, move on to files' recovery guide posted in the end of this description.
Xorist-Frozen ransomware
Xorist-Frozen is the latest Xorist ransomware version that has been detected at the beginning of February 2018. According to the latest reports, the Xorist-Frozen is very similar to its predecessors. It uses XOR file encryption algorithm and creates a HOW TO DECRYPT FILES.txt ransom note. Currently, the file extension appended to the encrypted files is not known. 
Xorist-Frozen ransomware asks to pay 0.5 BTC ransom, which is currently around 3400 USD and transfer it within 24 hours. Extortionists claim that all locked files will be removed from the server within 34 hours after the encryption.
In comparison to its predecessor's communication method, this version has switched from the SMS to email, so people who opt for a unique decryption code has to send a code to frozen_service_security@scryptmail.com. Based on the prevalence of the virus, it's oriented toward English-speaking countries. 
Security experts haven't yet developed a Xorist-Frozen decryptor. Therefore, there's only one way out – to remove the virus with a professional anti-virus and then try to decrypt data using the methods given at the end of this post. 
Xorist-XWZ Ransomware
Xorist-XWZ is the newest version of the Xorist ransomware family. It has been detected in the second half of March 2018 by a group of ransomware researchers. This variant uses XOR encryption algorithm to render personal victim's files useless.
Xorist-XWZ virus is capable of attacking 111 file types. Upon successful unravel of ransomware payload, most of the files on the infected PC get a .xwz file extension. Besides, the virus manifests a ransom note in the form of a text file READ ME FOR DECRYPT.txt. The ransomware is oriented to English-speaking users since it's not translated into any other language:
All your files are encrypted using an unknown algorithm!
Do not try decrypt manualy!
You can destroy your files!!
To decrypt, please contact us BlackStarMafia@qq.com
Your personal ID: IN1O-2OYU-O98O-K1JJ
How to buy Bitcoins?
https://blockchain.info/ru/wallet/how-to-get-bitcoins
Just like its kin, it circulates on the Internet with the help of various social engineering strategies. Malspam campaigns are used most actively. Nevertheless, it can attack PCs' via unprotected RDP configuration, drive-by-download attacks, fake software updates, and similar stealthy methods. Unfortunately, a free Xorist-XWZ decryptor is not available. 
5 tips to protect your PC from file-encrypting threats
Cyber criminals use various techniques to spread this virus, such as malicious spam emails, malvertising, fake or illegal downloads, etc. However, by following a few simple rules, you can reduce the risk of getting a computer virus.
First of all, never open emails that come from unknown senders. In addition to that, avoid reading emails that fall into "Spam" category. Sending viruses and trojans via email is one of the most popular ways to distribute malicious computer viruses.[5]
Do not click on suspicious content while you browse the Internet. If you see doubtfully reliable ads or banners that claim you have won millions or that you are the lucky visitor, ignore them. Such ads are deceptive.
Download files only from trustworthy web sources. Besides, you should save them to your computer system instead of running/opening them immediately. It gives your computer security software some time to scan the file and test its reliability.
Backup your files. It is a must! If you do not know why you should do that, please read this post – Why do I need backup and what options do I have for that?
Protect your computer with a trustworthy anti-spyware or anti-malware software. 
Xorist elimination and data recovery methods 
Before you try to decrypt your files, you must remove Xorist ransomware from your computer. You can easily find all files that are related to this malware with the help of Reimage, Plumbytes Anti-MalwareWebroot SecureAnywhere AntiVirus or similar security software. If you noticed that the virus blocks your attempts to start any of these programs in order to prevent its removal from the system, you should follow a detailed removal guide given below that is filled with two different methodsthat could help you unblock your remover.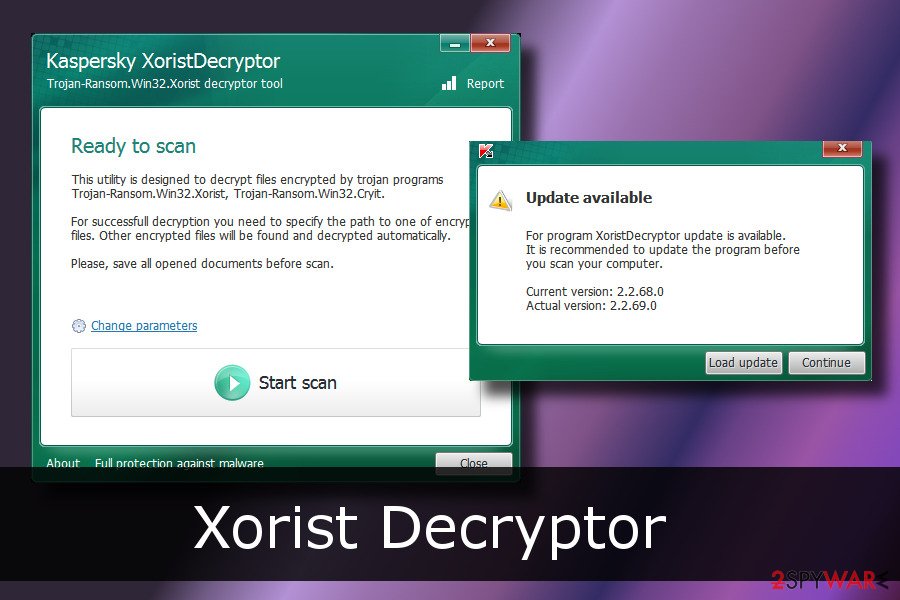 After Xorist removal, you can recover your files using the official decryption software or try alternative recovery methods. Links and detailed explanation how to use these tools are presented below. 
Manual Xorist virus Removal Guide:
Remove
Xorist

using

Safe Mode with Networking

If you cannot run security software or malware blocks its installation, please follow these steps to disable the virus:
Step 1:

Reboot your computer to

Safe Mode with Networking


Windows 7 / Vista / XP

Click

Start

→

Shutdown

→

Restart

→

OK

.
When your computer becomes active, start pressing

F8

multiple times until you see the

Advanced Boot Options

window.
Select

Safe Mode with Networking

from the list


Windows 10 / Windows 8

Press the

Power

button at the

Windows

login screen. Now press and hold

Shift

, which is on your keyboard, and click

Restart

..
Now select

Troubleshoot

→

Advanced options

→

Startup Settings

and finally press

Restart

.
Once your computer becomes active, select

Enable Safe Mode with Networking

in

Startup Settings

window.

Log in to your infected account and start the browser. Download Reimage or other legitimate anti-spyware program. Update it before a full system scan and remove malicious files that belong to your ransomware and complete Xorist removal.
If your ransomware is blocking Safe Mode with Networking, try further method.
Remove
Xorist

using

System Restore

This method also helps to run automatic ransomware removal
Step 1:

Reboot your computer to

Safe Mode with Command Prompt


Windows 7 / Vista / XP

Click

Start

→

Shutdown

→

Restart

→

OK

.
When your computer becomes active, start pressing

F8

multiple times until you see the

Advanced Boot Options

window.
Select

Command Prompt

from the list


Windows 10 / Windows 8

Press the

Power

button at the

Windows

login screen. Now press and hold

Shift

, which is on your keyboard, and click

Restart

..
Now select

Troubleshoot

→

Advanced options

→

Startup Settings

and finally press

Restart

.
Once your computer becomes active, select

Enable Safe Mode with Command Prompt

in

Startup Settings

window.

Step 2:

Restore your system files and settings

Once the

Command Prompt

window shows up, enter

cd restore

and click

Enter

.
Now type

rstrui.exe

and press

Enter

again..
When a new window shows up, click

Next

and select your restore point that is prior the infiltration of

Xorist

. After doing that, click

Next

.
Now click

Yes

to start system restore.

Once you restore your system to a previous date, download and scan your computer with Reimage and make sure that Xorist removal is performed successfully.
Bonus: Recover your data
Guide which is presented above is supposed to help you remove Xorist from your computer. To recover your encrypted files, we recommend using a detailed guide prepared by
2-spyware.com
security experts.
If your files are encrypted by Xorist, you can use several methods to restore them:
Rely on Data Recovery Pro to recover your files encrypted by Xorist ransomware
Data Recovery Pro is a widely known tool to recover files that were lost. If you want to try it, follow the guide below:
Take advantage of Windows Previous versions feature
If System Restore has been enabled before ransomware attack and you need to recover only few files, you should take advantage of this Windows feature. It allows copying previously saved variants of encrypted files.
Find an encrypted file you need to restore and right-click on it;
Select "Properties" and go to "Previous versions" tab;
Here, check each of available copies of the file in "Folder versions". You should select the version you want to recover and click "Restore".
Recover files using ShadowExplorer
ShadowExplorer is an additional tool that helps to restore files from Shadow Volume Copies.
Download Shadow Explorer (http://shadowexplorer.com/);
Follow a Shadow Explorer Setup Wizard and install this application on your computer;
Launch the program and go through the drop down menu on the top left corner to select the disk of your encrypted data. Check what folders are there;
Right-click on the folder you want to restore and select "Export". You can also select where you want it to be stored.
Use Xorist decrypter presented by security experts to recover your encrypted files
Security experts from Emsisoft created Xorist decrypter. You can use this tool to unblock your files for free.
Finally, you should always think about the protection of crypto-ransomwares. In order to protect your computer from Xorist and other ransomwares, use a reputable anti-spyware, such as Reimage, Plumbytes Anti-MalwareWebroot SecureAnywhere AntiVirus or Malwarebytes Anti Malware
About the author
References