Win32.CoinMiner. How to remove? (Uninstall guide)
Win32.CoinMiner keeps bothering users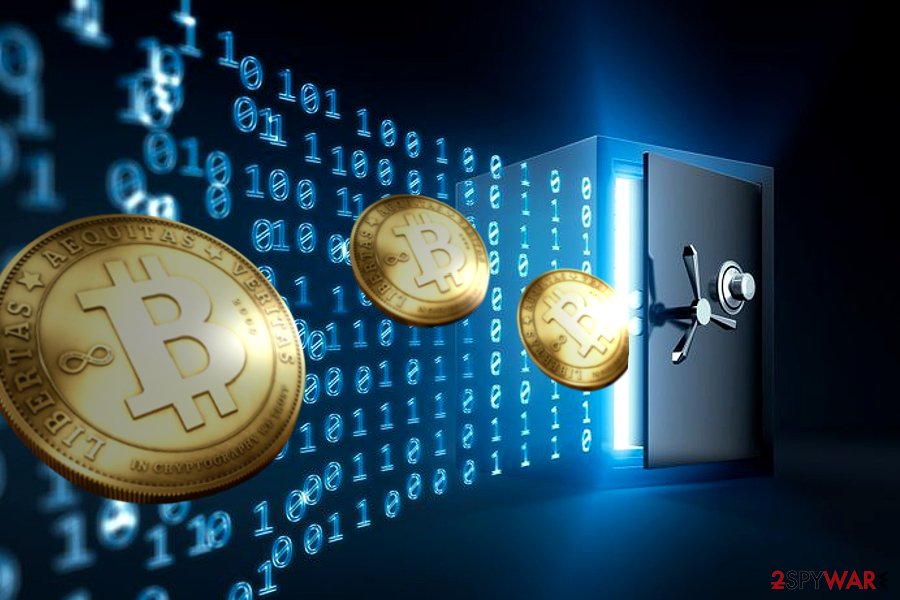 Win32.CoinMiner operates as a command to mine bitcoins on a user's computers. The software itself is not malicious, but it may be regarded as such since it enters the device usually without users' direct consent under the disguise of another program. The miner has been wandering in the cyberspace since 2011.
Fortunately, it is detectable by the majority of security applications, including Windows Defender[1]. In case the software attempts to enter the operating system without your notice, a cybersecurity application will block the threat and inform you. Other third-party utilities, such Reimage or Malwarebytes Anti Malware, are able to remove Win32.CoinMiner as well.
Since its appearance of the original version, other variations sprung to life. Here are just a few[2]: 
Win32/CoinMiner.EE
Win32/CoinMiner.DV
Win32/CoinMiner.BB
The miner might also execute cgminer.exe[3] command on the system. Though the miner does not leave any visible traces on the PC desktop, you can suspect its presence when the device starts underperforming. System programs may start lagging to open or become non-responsive. You might also detect Win32.CoinMiner task in the Task Manager. At times, it will use more than 40% of CPU energy resources. Therefore, it is the primary reason to remove Win32.CoinMiner.
Certainly, slow computer soon becomes an annoying phenomenon. The miner stealing CPU energy is certainly the problem, but the more relevant question is: how did it get into your Windows?
Miners – under the cover of browser extensions
Mining cryptocurrency is a new wave among malware developers. Discovered ample browser plug-ins in Chrome Web store, apps in Google Play and Apple stores prove such statement.[4] Fortunately, you may ward off such unwanted software by using specific anti-coin-mining browser add-ons. However, choose wisely before installing one. 
Furthermore, if you update your anti-virus tool, it will be also able to block such infection. Since some hackers are shifting their focus on crypto-currency miners rather than ordinary malware, it would be a fatal mistake to disregard the possibility that such miners might be delivered alongside ransomware – to double perpetrator's profits.
Therefore, it is of utmost importance to keep your system updated. In addition, pay attention to what and where you download new apps from. Note that free sound editing utilities, media players, and file converters often bear unwanted attachments under "Recommended" or even "Custom" settings. Inspect the stages of installation stages before hitting the "Install" button.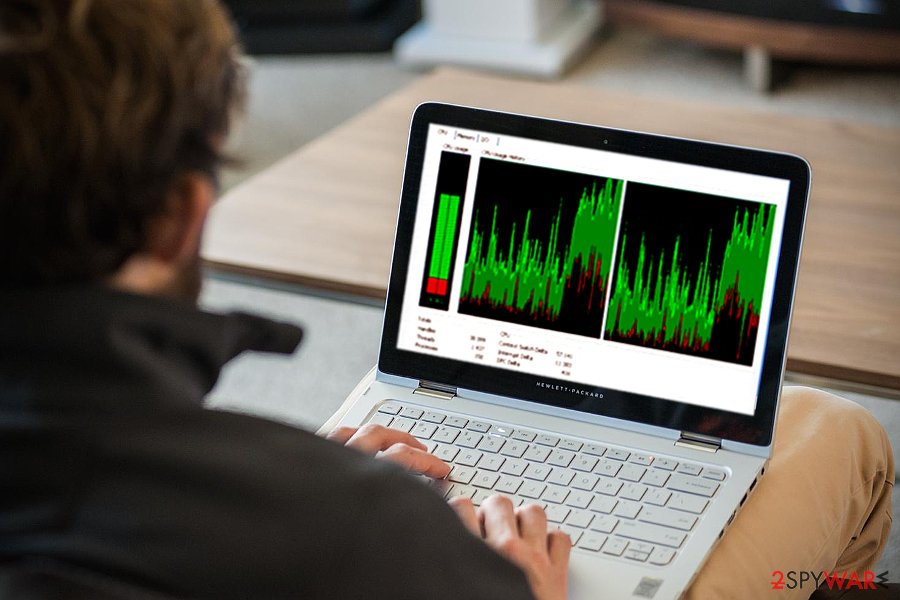 Slide 1 of 1
Win32.CoinMiner removal steps
Updated anti-virus utility will block the threat before it settles on the system. According to some users[5], Windows Defender and another third-party software did not help them remove Win32.CoinMiner virus. In that case, you may run the scan with a malware elimination program.
In case the crypto-coin miner infiltrated together with another trojan or backdoor, restart the computer in Safe Mode and run scans with your anti-virus and malware elimination utilities. You may repeat this procedure in normal mode as well. These steps should complete Win32.CoinMiner removal.
Win32.CoinMiner manual removal:
Kill processes:
%TEMP%bitcoin-miner.exe
Delete files:
%TEMP%bitcoin-miner.exe
%TEMP%taskmgr.exe
%TEMP%svchost.exe
Delete directories:
%WINDIR%ufa
%WINDIR%rpcminer
%WINDIR%phoenix
%APPDATA%WhileIdle
About the author
References