Amazon virus. How to remove? (Uninstall guide)
Amazon virus – a term used to describe a wide list of hoaxes offering free gifts and services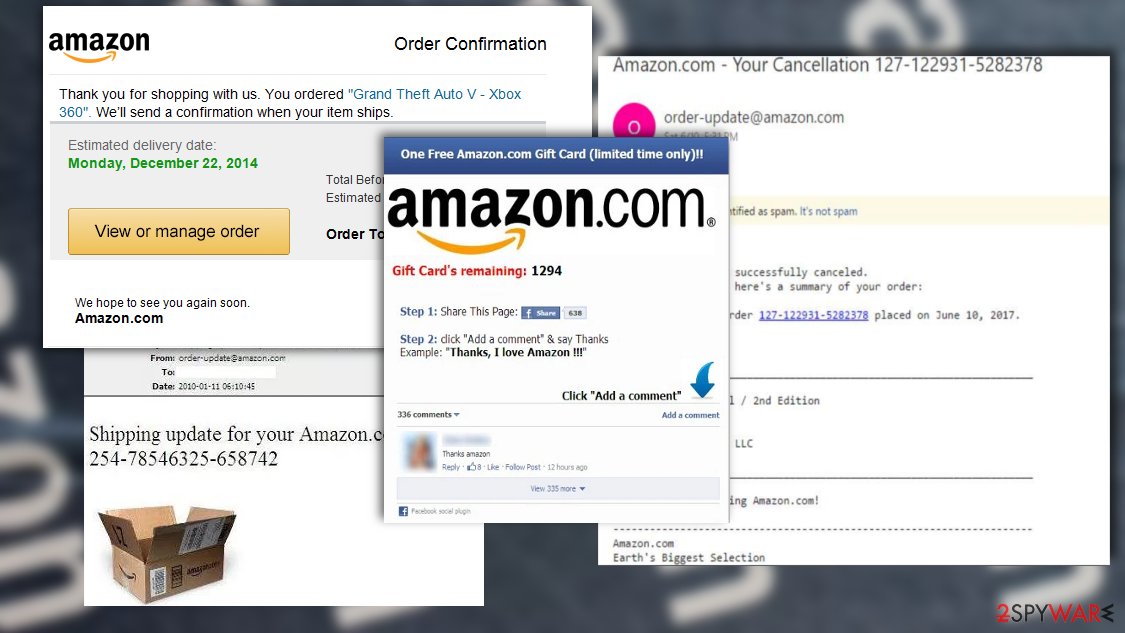 Questions about Amazon virus
Amazon virus is a term used to describe most popular scams spreading on the Internet as useful offers and prizes. All of them have been exploiting the name of a well-known company, so there is no surprise that there are hundreds of users who have fell for these scams thinking that they will get a new phone or similar prize for free. The main aim of Amazon virus is to trick unsuspecting victims into revealing their personal data. However, they can also be tricked into installing malicious software on their computers. The newest deceit hailing from this group of viruses – Amazon Gift Card scam.
| | |
| --- | --- |
| Name | Amazon virus |
| Type | Scam, potentially unwanted program |
| Versions | Amazon Gift Card scams, Amazon Reward scams, supposedly useful Amazon apps, etc. |
| Caused by | Adware. Used to hijack web browsers and modify their settings  |
| Main functionality | Interrupts victims with pop-up ads claiming that they need to enter their personal details to claim prizes, offers free software |
| Main dangers | By entering your personal information, you can be involved into identity theft and similar crimes. Besides, there is a high risk of getting infected with malware |
| Elimination | To get rid of Amazon virus, use Reimage. |
In the beginning, let's make it clear that Amazon virus is not related to the legitimate Amazon company in any way. You can visit its online store and spend your money on purchasing its goods without any fear. However, if you happen to run into a simple offer telling you that you need to enter your personal details to receive a $1000 gift card from this company, you should stay away from it and double check your computer with reputable anti-spyware.
Amazon virus was first noticed in a form of a Trojan horse[1] in 2012. Since then, cyber security experts have been monitoring this malware as its initial versions were found almost seven years ago.[2] Recently, cyber criminals started using various scams claiming that victims should enter their personal details to get free prizes. As a result, Amazon has set up a support page which informs users about latest scams and offers them to report spoofed emails or spam to remove Amazon virus from the system.
Nevertheless, scammers have been successfully exploiting the name of Amazon company to collect people's personal information, such as their logins, passwords, and similar data through fake emails.[3] Unfortunately, that's not the only expectation of Amazon email virus. Beware that it may also try to infect your system with other cyber threats without your knowledge and disable your legitimate security software.
To carry out Amazon virus removal on your computer, you should run a full system scan with updated anti-spyware. This is the easiest way to spot potentially unwanted programs that have been installed on your system behind your back. For this purpose, we recommend using Reimage which can not only find malicious entries on your computer. It can also fix the outcomes of this virus, e.g. reinstall missing system components and damaged files.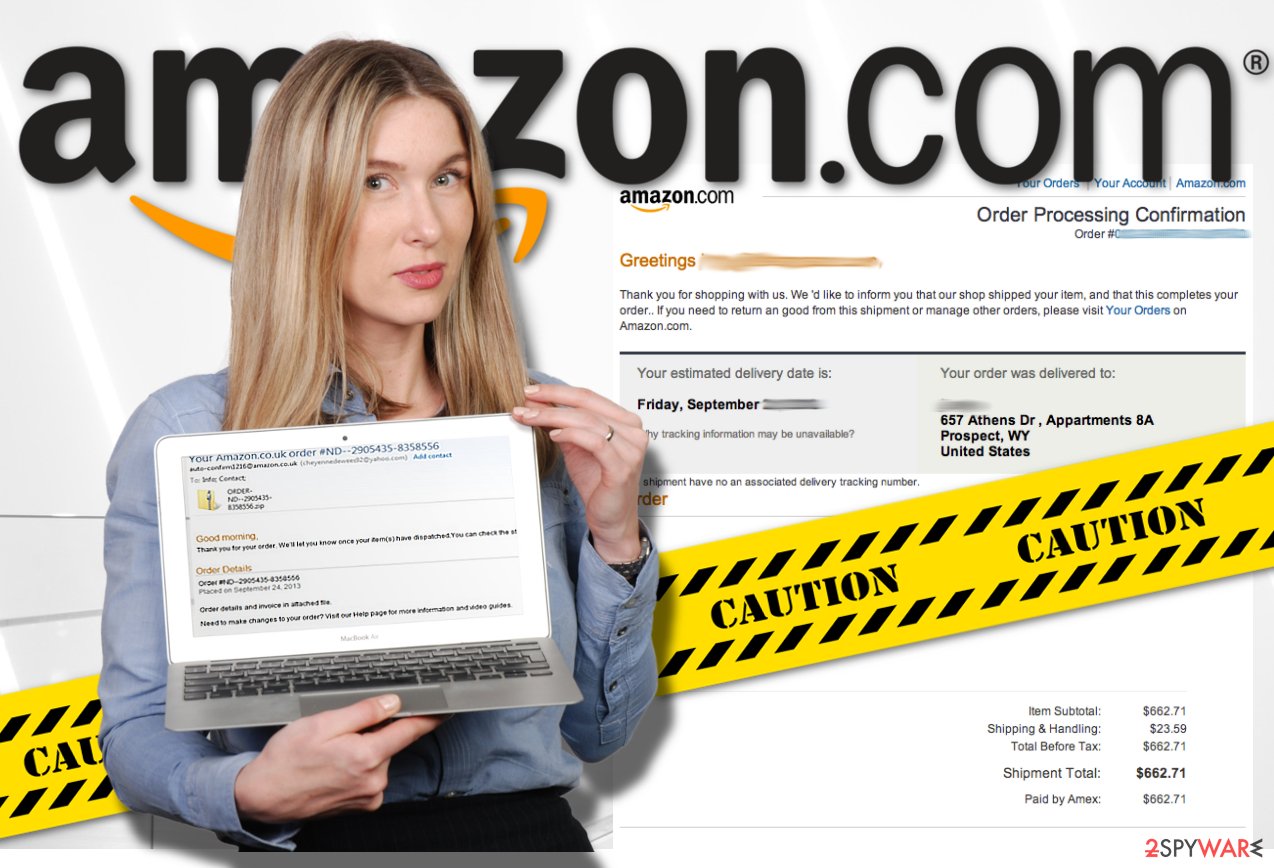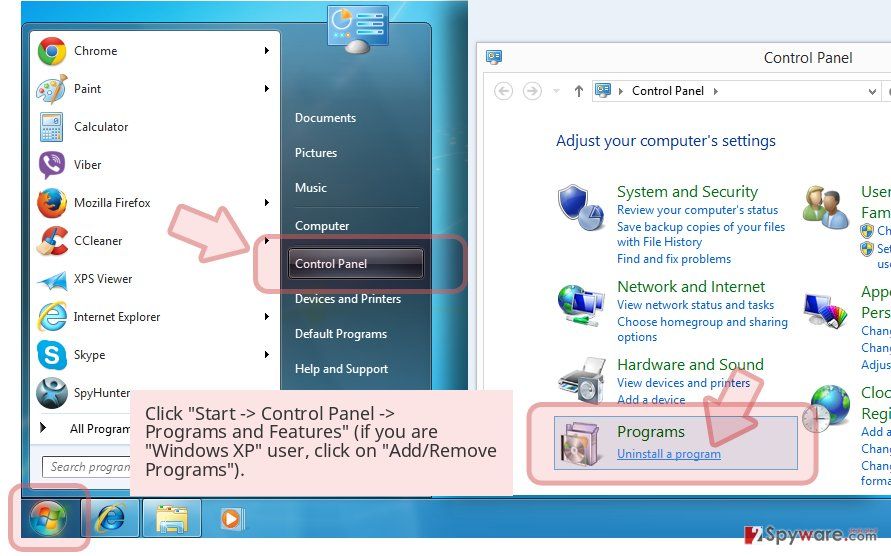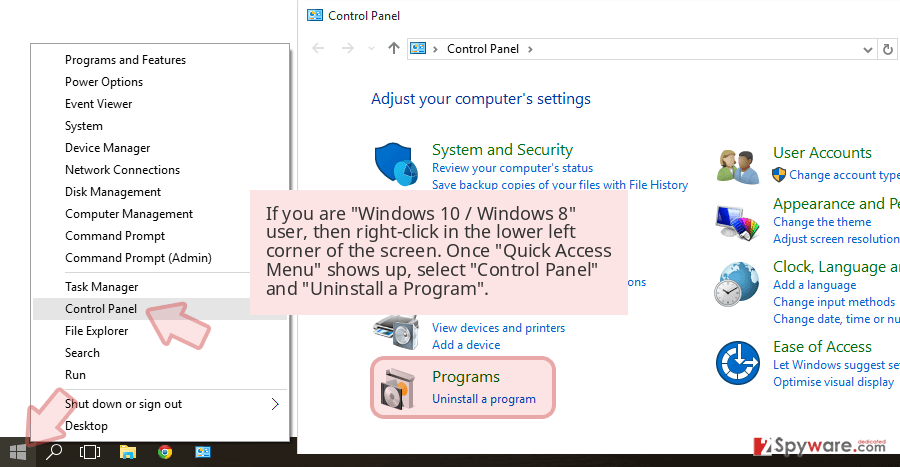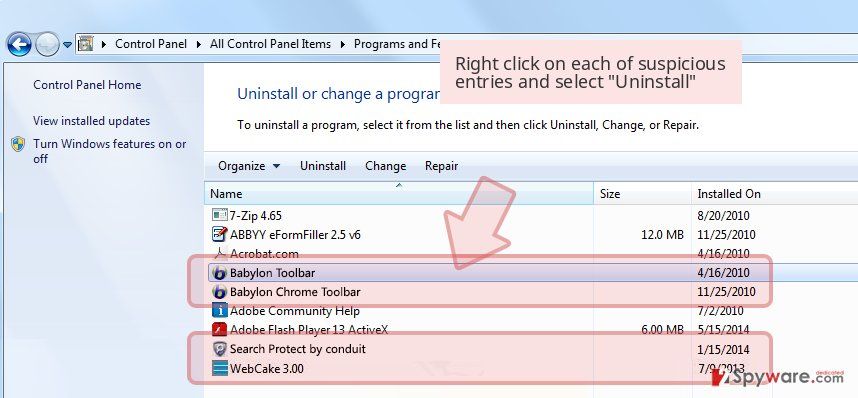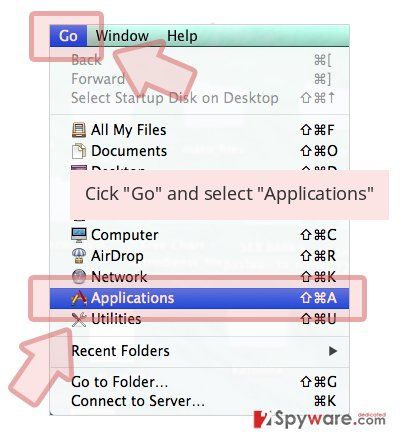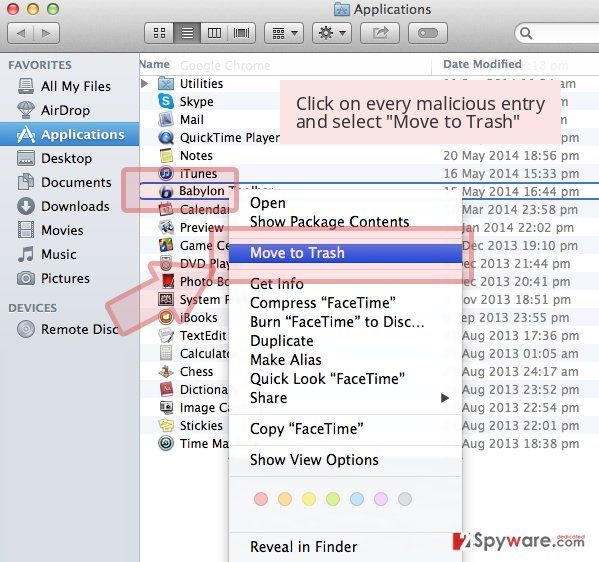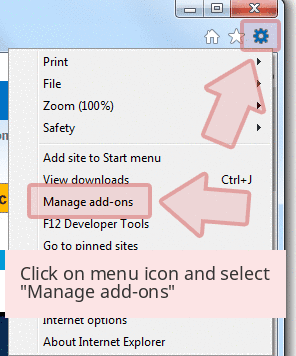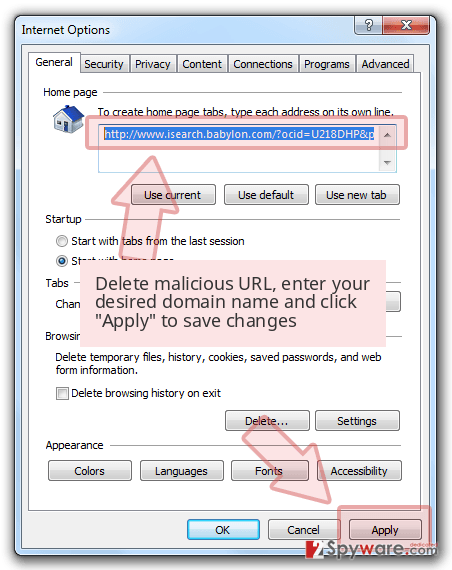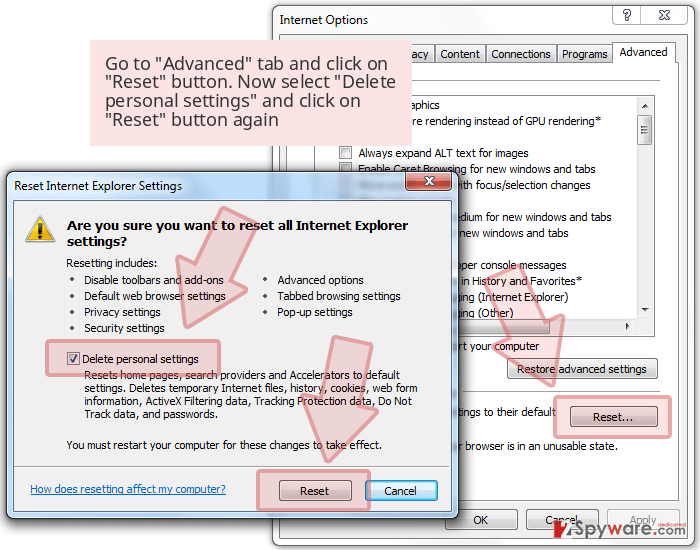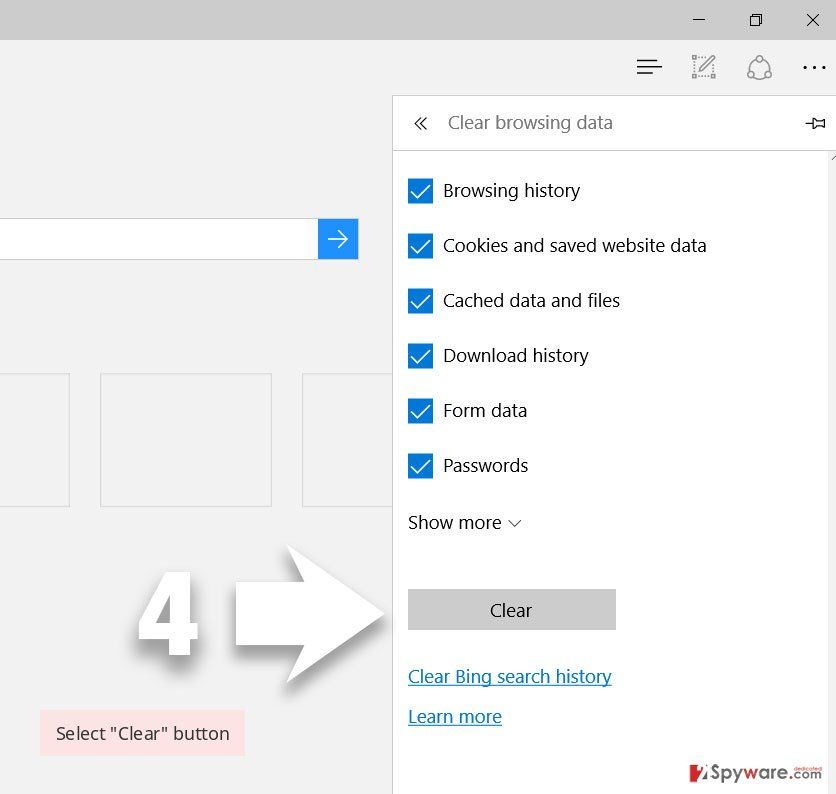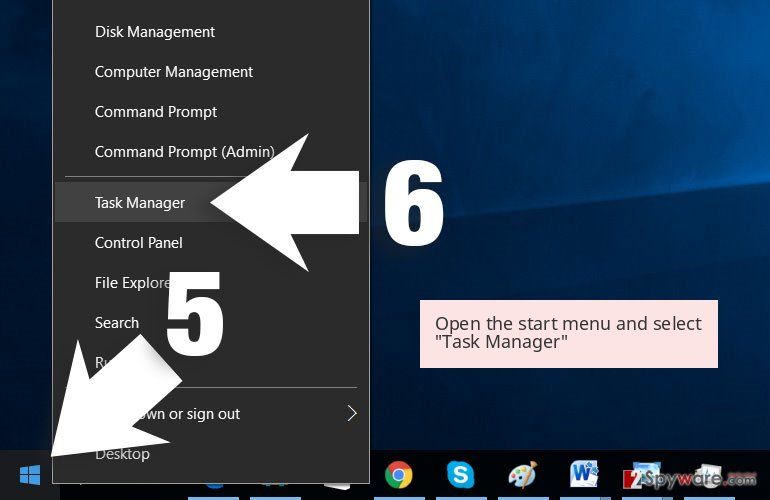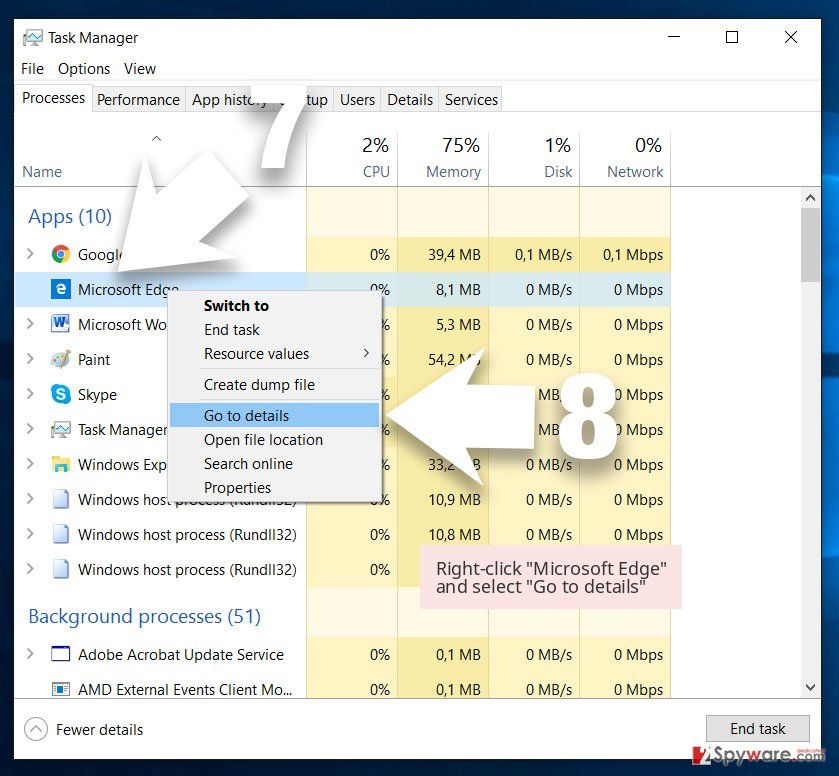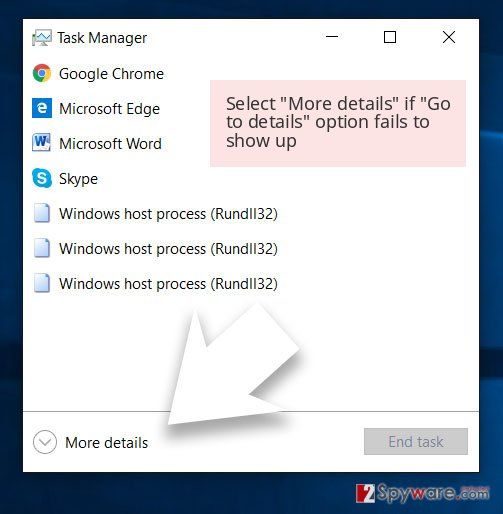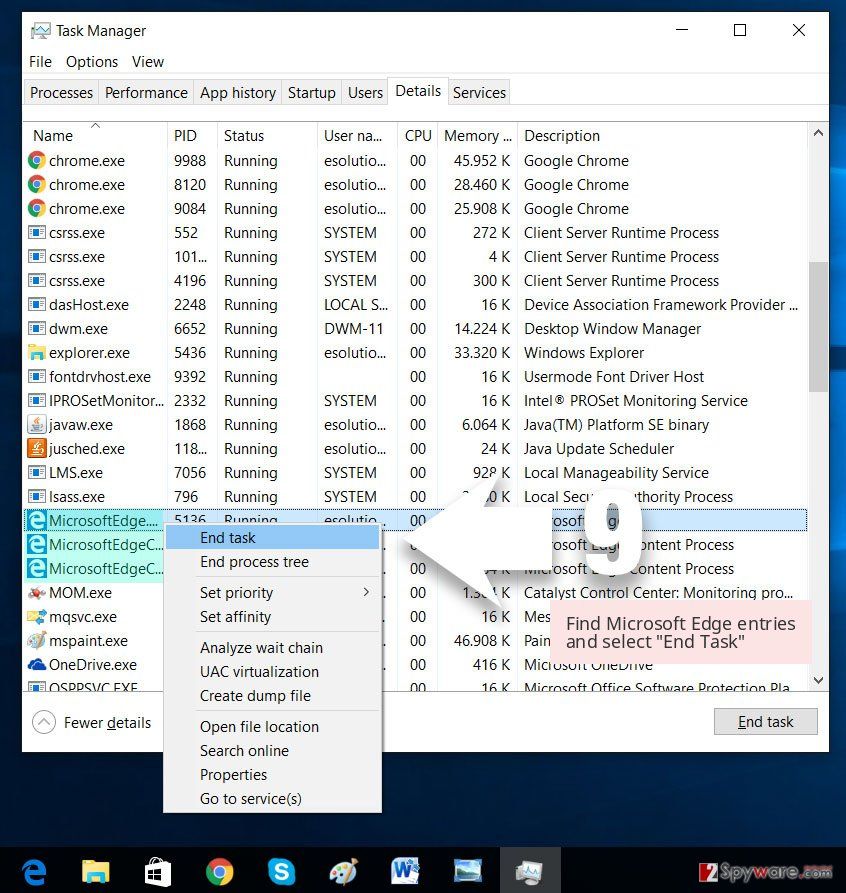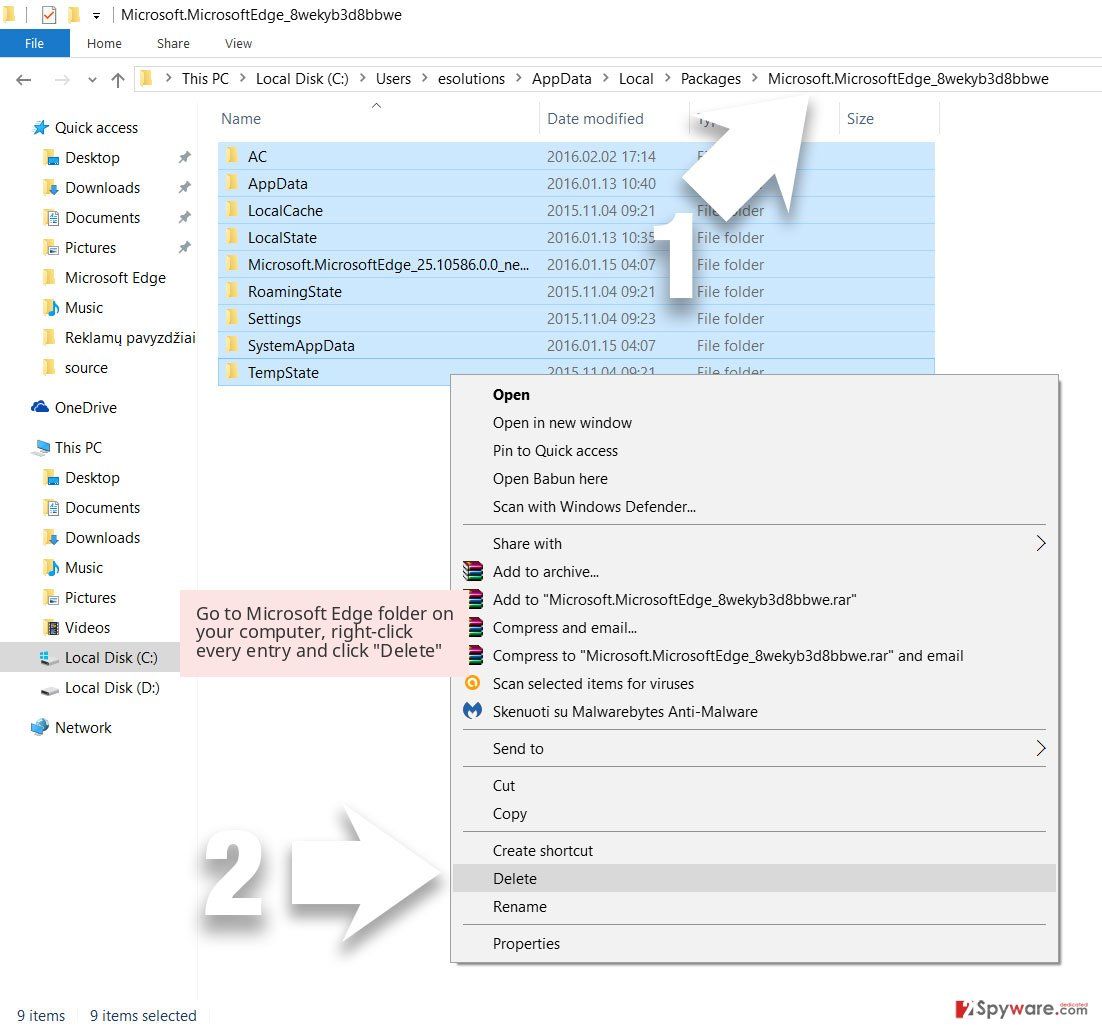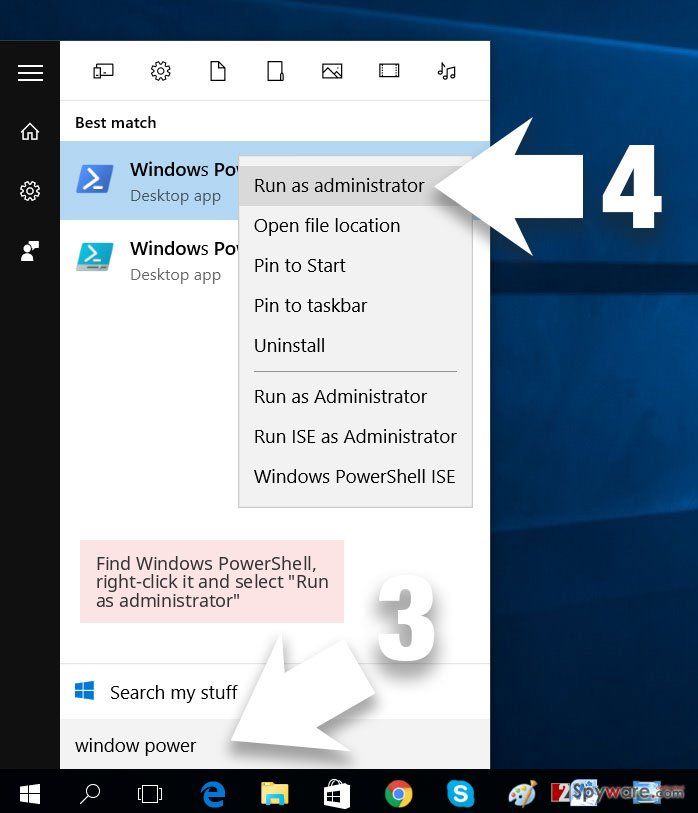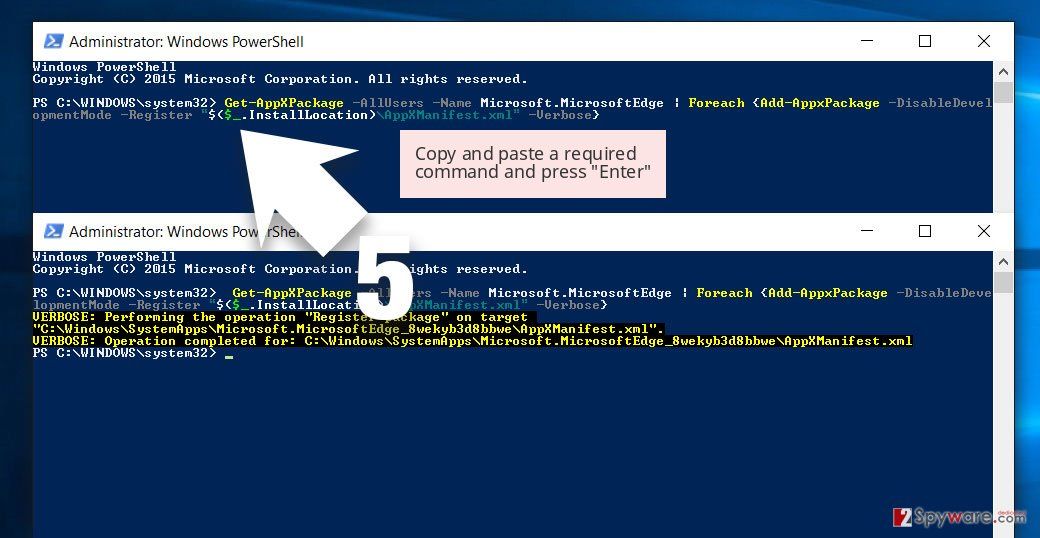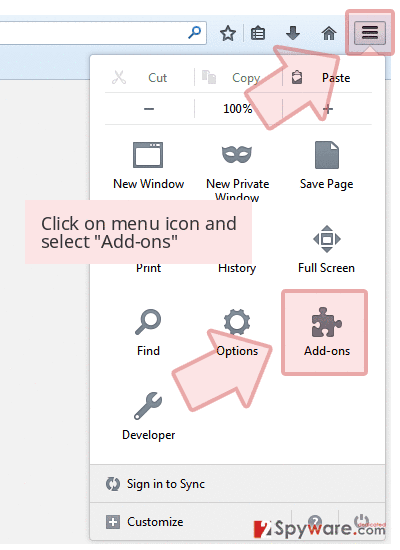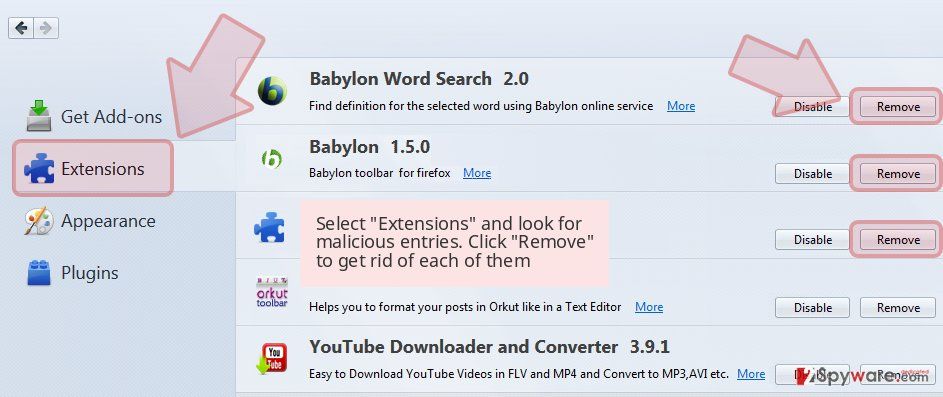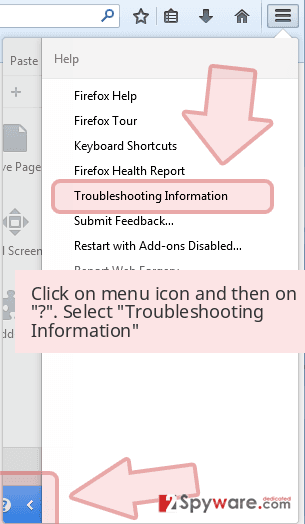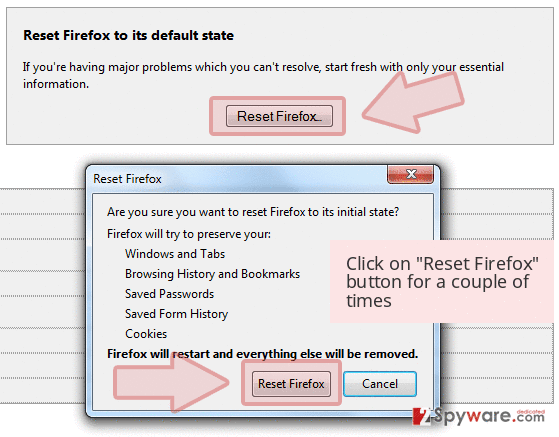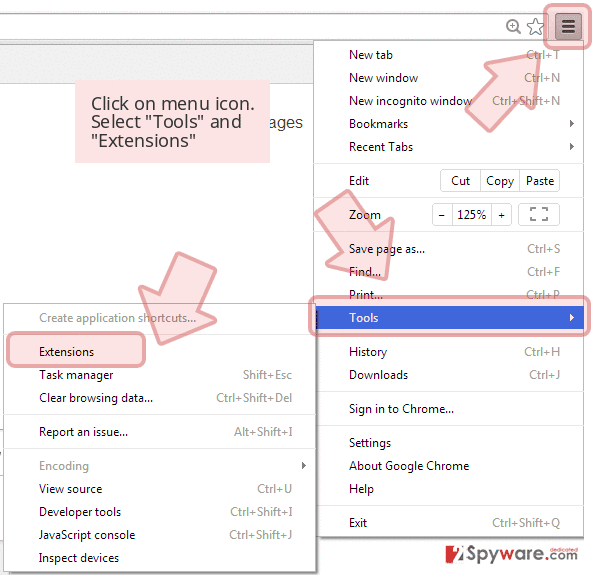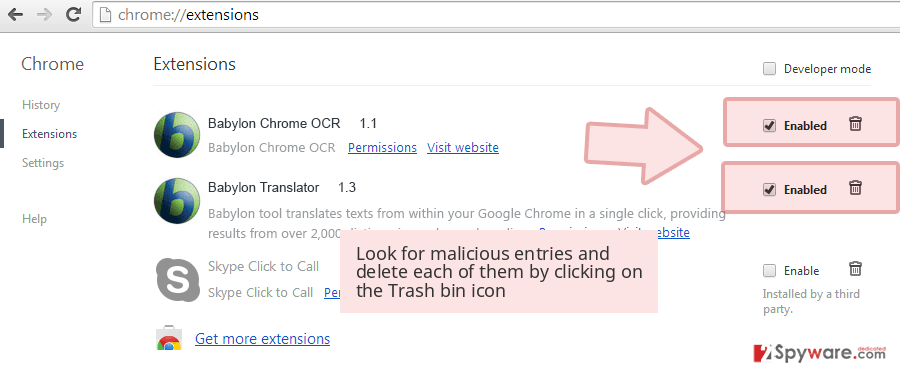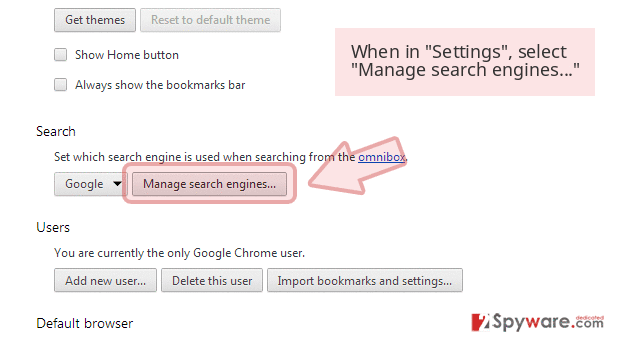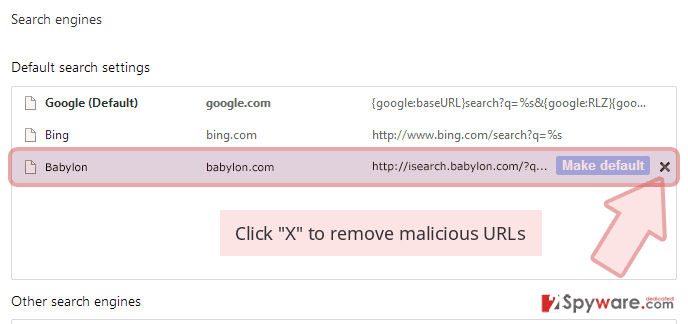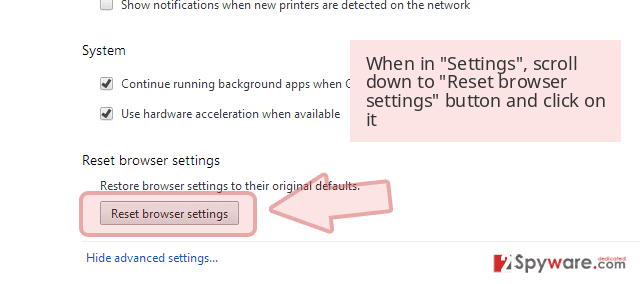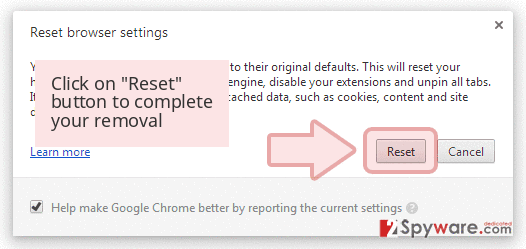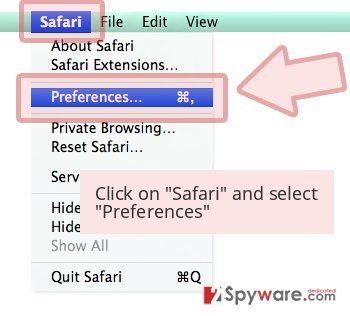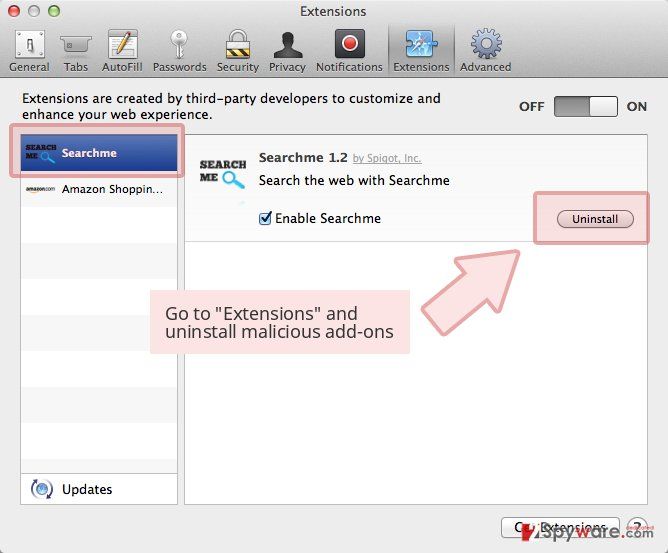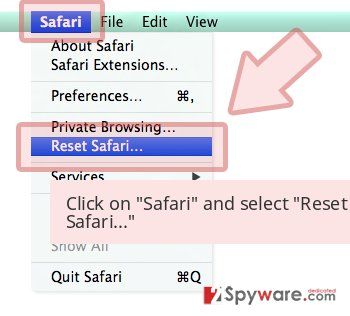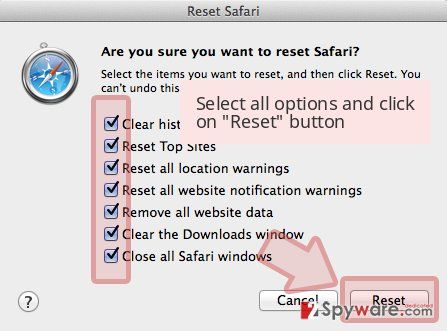 Slide 1 of 33
The list of all Amazon scams
Since the beginning of its operation, Amazon virus has been actively related to scams and phishing emails used to mislead victims into thinking that they need to take care of their purchases, enter their details to receive free gifts and prizes, etc. Amazon scam can also inform its victim that he/she needs to print the postal label with the tracking number to get the parcel or to print the invoice that can be found in e-mail's attachment. Of course, you should NEVER do that because this attachment is a malicious file. Below we provide a few examples of currently active scams related to the company: 
Amazon Assistant virus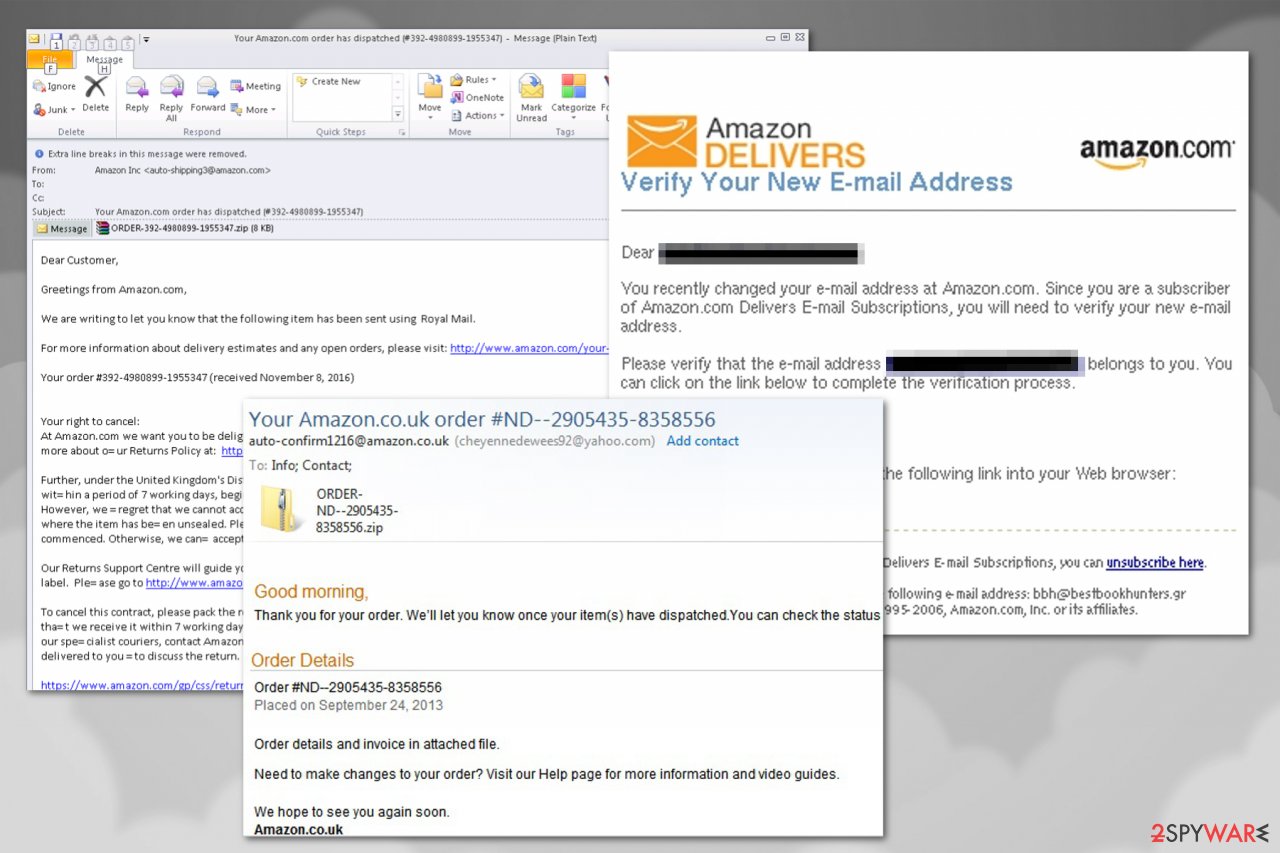 Amazon Assistant virus is a potentially unwanted program which has been actively promoted via bundling. Typically, it is presented as a useful add-on that is supposed to help customers of Amazon find the best deals, sales and promotions. However, the main issue related to this "shopping helper" is its ability to spy on its visitors. Typically, it collects information related to your browsing activities, location and computer. Technically, this app is not malicious, but there is no need to rely on its offers as the most of them are fabricated. You should definitely double check prices and similar information displayed by Amazon Assistant.
Congratulations Amazon User
Congratulations Amazon User is one of the most persistent scams spreading on the Internet since last year. This bogus Amazon alert is mostly displayed on iPhone, iPad, and Android operating systems but, undoubtedly, it has also been bothering Windows users as well. Its spam campaigns are used to trick users into thinking that they are about to win one of these "Amazon gifts" – PlayStation 4, $1000 Amazon Gift Card, or iPhone 7 plus. Unfortunately, after claiming these prizes, you can not only receive more spam in your email, but can also receive suspicious calls opening the malware-laden programs. 
Amazon Gift Card scam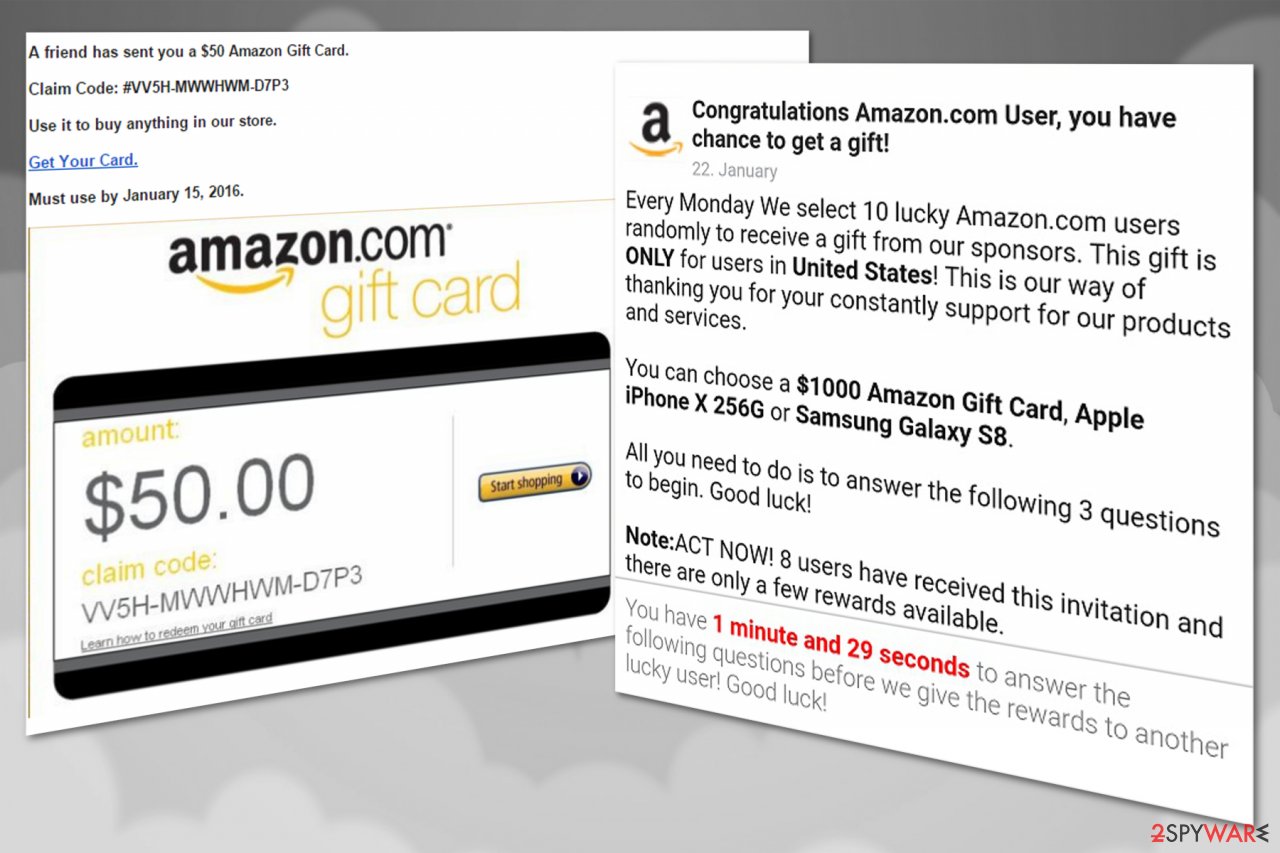 Amazon Gift Card scam is the latest scam related to this giant company. It seeks to convince its victims that he or she is about to get a $1000 prize for posting several questions to the questionnaire. Typically, the pop-up comes from coupon2342341.com or similar domain name and interrupts you while you are browser. First two questions displayed by this scam are childish and as simple as you can imagine. For example, you can be asked who is the president of the United States or who launched Amazon company. Beware that after catching your attention, scammers move on to personal information.
Amazon Rewards Event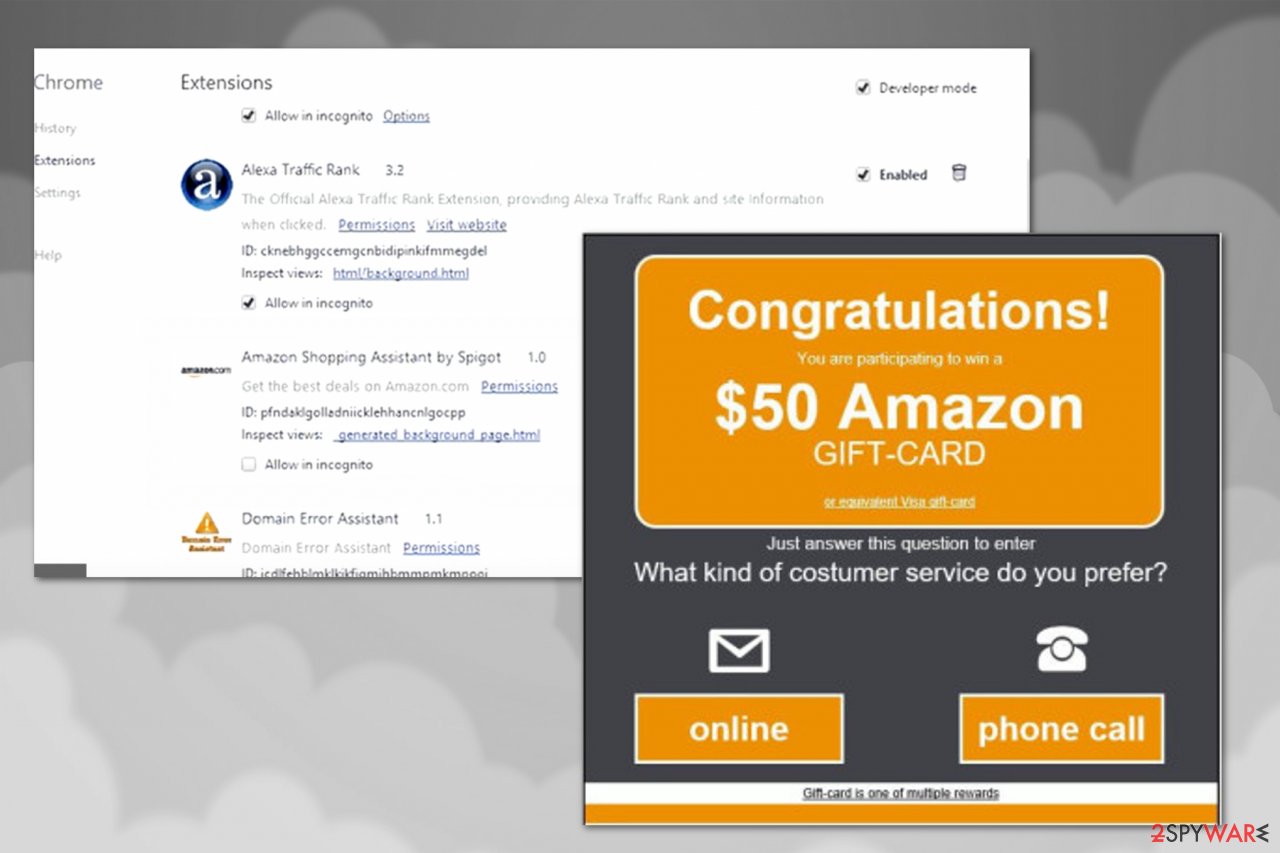 Amazon Rewards Event is yet another Amazon scam that has been actively used to mislead users into thinking that their loyalty to Amazon has paid off. The fake popup, which typically shows up out of nowhere, claims that the victim can receive a prize just for shopping. However, just like any other scam, it requires entering some personal information "to claim the prize". Typically, victims are asked to reveal their full name, home address, telephone number and similar data. However, some scammers have been setting aggressive campaigns used to swindle financial data and personally identifiable information.
$1000 Amazon Gift Card is reserved for you
$1000 Amazon Gift Card is reserved for you has mostly been seen on Mac OS X computers. However, the same prize can easily be offered for those who are using Windows OS or even Android. According to the latest reports, this type of Amazon scam has already deceived hundreds of victims. Of course, scammers do not send them any presents and just collect these personal details for their own needs. Beware that they can easily sell them to third parties who can misuse them for their malicious deeds.
Amazon Membership Rewards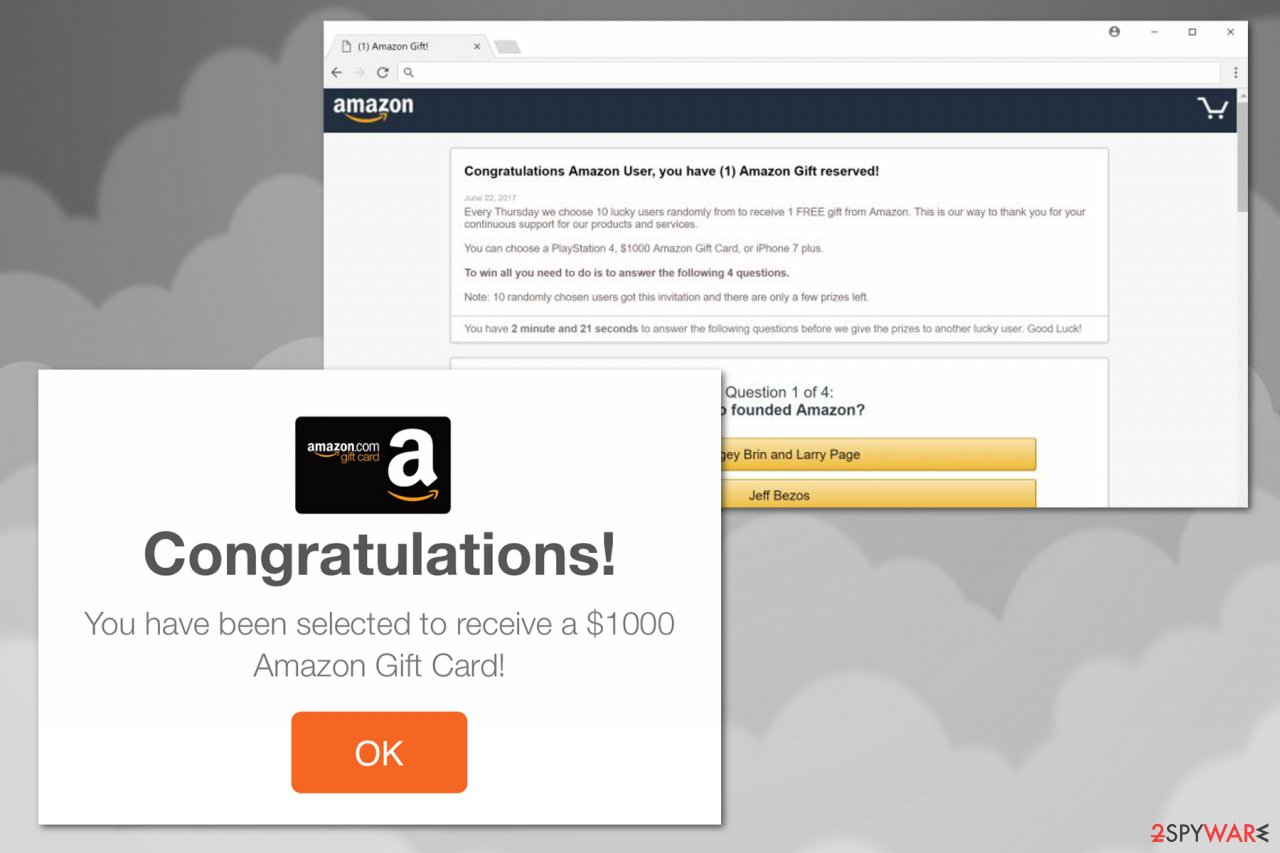 Amazon Membership Rewards is yet another scam that refers to a type of scam designed to swindle sensitive information from Amazon shoppers and take over their bank accounts. The sequence of the attack is simple. First, victims receive an email telling about a reward related to their shopping online or is interrupted by a similar pop-up while browsing on the web. The victim is then asked to click a link or popup and visit the "official" Amazon page which is in reality is fake. All data entered on this bogus website is revealed to scammers and can be used to break into your Amazon account and even your bank.
You need to recognize Amazon virus to protect your data
Typically, deceptive emails or pop-up ads look like important notifications from Amazon company. However, there are several traits that they all contain. To remain safe and prevent the loss of your personal data, you should remember these basic rules:
If you are actively using Amazon e-shop, pay attention to whether the products or services described in the received emails are related to your activity on the site.[4] If they are not – most likely, you are at the risk of getting scammed;
Check the trustworthiness of the sender before opening ANY email and, especially, before clicking on the received link;
Avoid downloading attachments if they were sent to you by senders that you don't even know;
Do NOT enter your personal information to receive an invented gift card. You are recommended to contact Amazon before revealing personal details about yourself.
Pop-up ads are typically caused by adware on your computer
As we have already mentioned, all these hoaxes rely on misleading emails and pop-up ads that are used to help this them noticed. The main reason why misleading ads are bothering you is adware which can infiltrate your computer in a bundle with other programs. 
Please, make sure you forget about installing freeware without checking what additional programs it has. For that, you should always opt for Custom or Advanced installation mode and deselect pre-checked check marks that agree with the installation of browser add-ons, extensions and plugins. Typically, these suspicious app claim that they can improve your searches on the web. However, all what they do is interrupting users while they are browsing on the web.
If you think that one of these programs is already hiding on your computer, there is a great danger that your machine is now infected with Amazon virus. If kept inside the system, it may easily record your keyboard clicks[5] and steal banking data or other personal information. In order to avoid identity theft, you have to remove Amazon virus ASAP.
Uninstalling Amazon virus might be tricky
Amazon virus has numerous different versions that may infect multiple parts of your computer's system. Therefore, uninstalling this cyber threat might get not only tricky or confusing but also impossible. Be aware that this malicious program might target your sensitive data, credentials or even help infiltrate ransomware. For this reason, automatic elimination is the best option.
If you think that your PC is infected with this virus or similar malware, you must scan your PC with an updated anti-spyware and delete malicious files from it. Amazon virus removal requires extreme care. Thus, make sure that the security software, is reliable, robust and easy-to-use if you want to get rid of this cyber threat quickly without further damage. 
To ensure the Amazon virus removal goes smoothly we highly recommended using reputable programs, such as Malwarebytes MalwarebytesCombo Cleaner, Reimage or Plumbytes Anti-MalwareMalwarebytes Malwarebytes. In case you do not have the ability to remove Amazon automatically, you can also delete the Trojan yourself. Follow the instructions below and complete all the indicated steps.
Although, keep in mind that trying to uninstall Amazon virus manually is challenging due to the complexity and diversity of the malware. Its components might be hidden in different locations all across your computer while deleting them all is a must. If you do not feel confident enough, please stick to the automatic elimination method.
Furthermore, in case you have been victimized by Amazon scam and provided your personal information for someone who wasn't allowed to get it, we suggest changing your banking information and taking other preventative steps to protect your sensitive data.
You can remove virus damage automatically with a help of one of these programs: Reimage, Malwarebytes MalwarebytesCombo Cleaner, Plumbytes Anti-MalwareMalwarebytes Malwarebytes. We recommend these applications because they detect potentially unwanted programs and viruses with all their files and registry entries that are related to them.
Alternative Software
Different security software includes different virus database. If you didn't succeed in finding malware with Reimage, try running alternative scan with Malwarebytes.
Alternative Software
Different security software includes different virus database. If you didn't succeed in finding malware with Reimage, try running alternative scan with Combo Cleaner.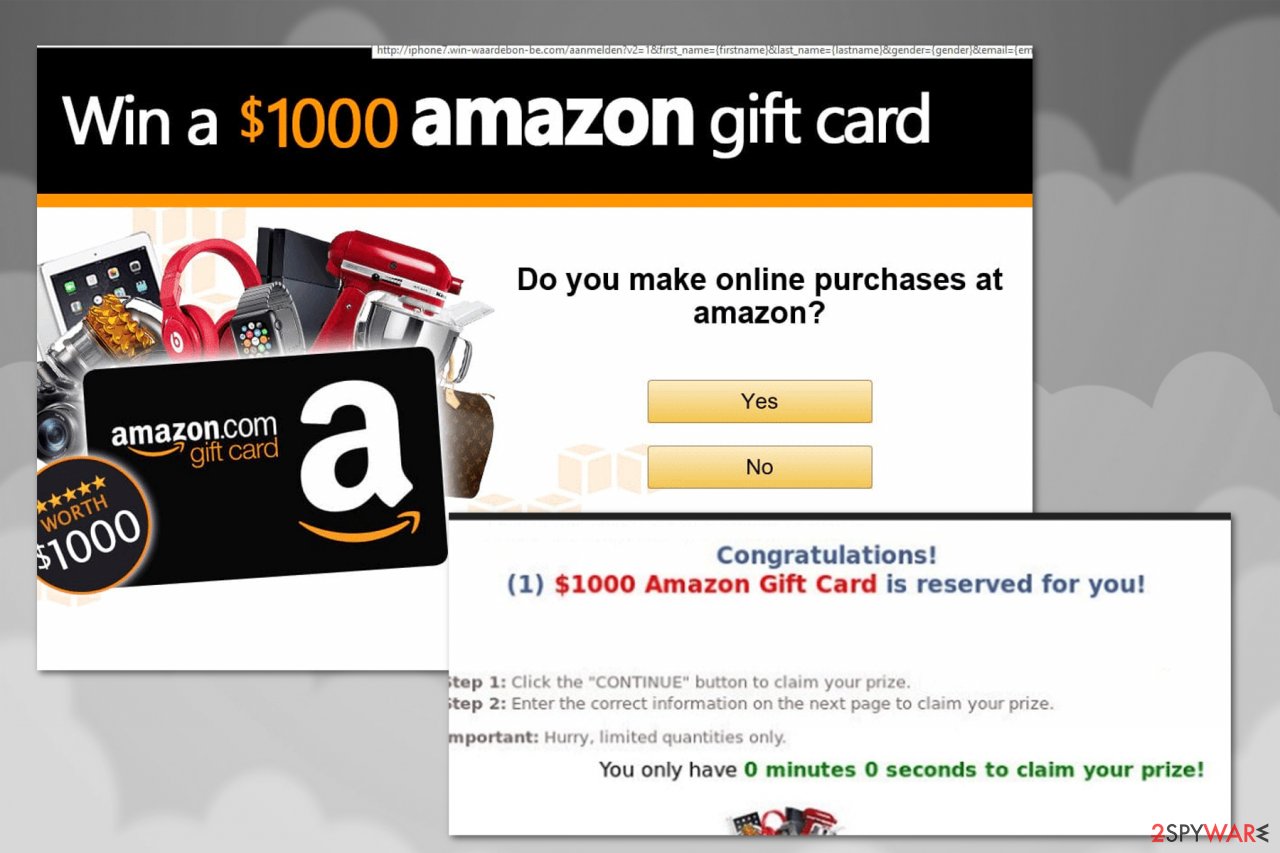 About the author
References
Removal guides in other languages